Notice, my title does not say magician.  That's because Tom Coverly makes it clear from the moment he walks out on stage — what he does is not magic.  Everything he does during his performance is an illusion.  Except when he talks about Jesus.  That's when it gets real.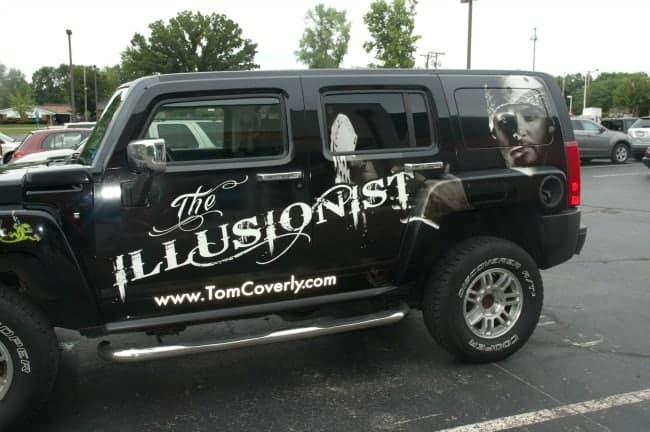 We had the privilege of attending a live performance of Tom Coverly at Miamisburg Christian Church in Miamisburg, OH a week or so ago.  In fact, my son was part of the act!  He was so excited to get called up on stage and get to improvise imaginary card play with Tom, which of course ended in a fantastical illusion.  He was also excited to get a free t-shirt!  Of course, then all of my other children wanted t-shirts too :).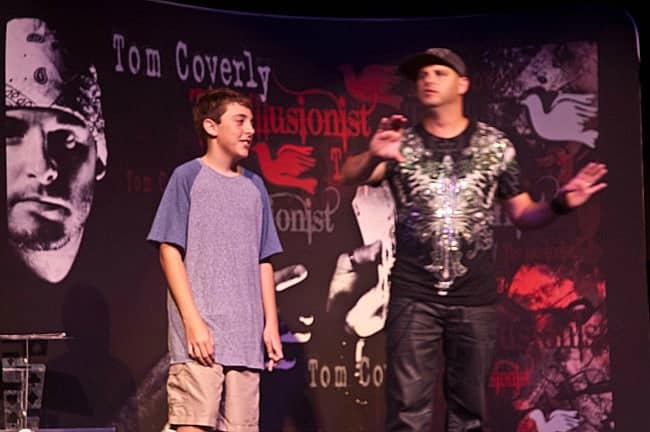 The entire family was enthralled by Tom's performance and equally impressed by his witness and his testimony.  Tom Coverly grew of in a very rough neighborhood near Philadelphia where his father taught him from a very young age how to succeed in fights and survive on the streets.  Once he attended church in his teens and went all in for Jesus, he was able to witness to his family and by the grace of God they were all saved.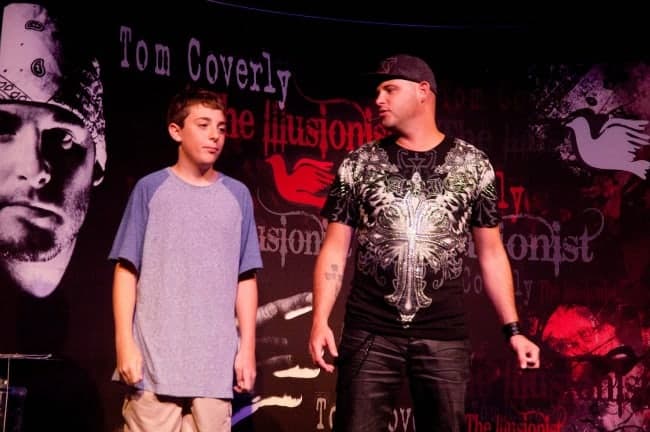 While he didn't tell us the story of how he became The Illusionist, I am impressed by the fact that he has performed for over one million people worldwide, studied with some of the very best "magicians" in the secular world, and instead of working "magic" for money he performs for Jesus.  It is an amazing story, and I do not do it justice.  If you are ever in a position to hear and see one of Tom's performances I would highly recommend it!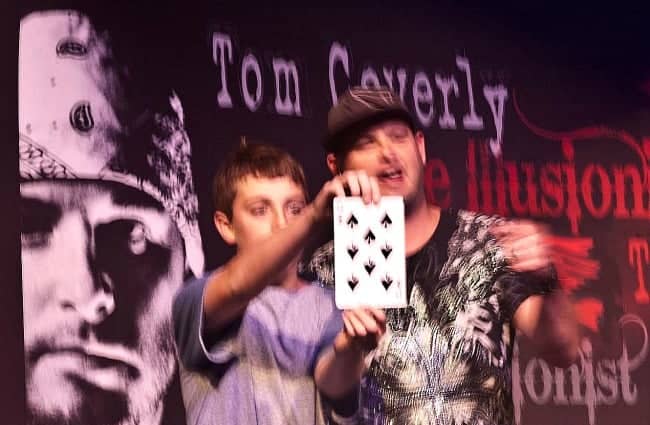 We had a great time and both Tom and his wife Kim set an excellent example for my children both on-stage during his performance and off-stage as we waited for a picture and autograph and observed how he and Kim interacted with each family.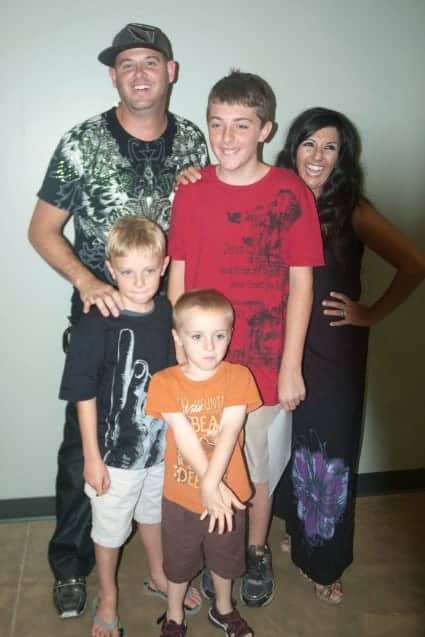 Thank you Tom!