Have you ever been around a child you knew had special needs and had the pleasure of hearing her laugh?  My daughter has the most amazing, refreshing, uninhibited laughter I have ever heard.  I love that!  I've been around moms who shush their children for laughing with unbridled joy.  I've even been that mom.  I don't want to be that mom though.  I want to be  the mom who celebrates the spirit of her child no matter what.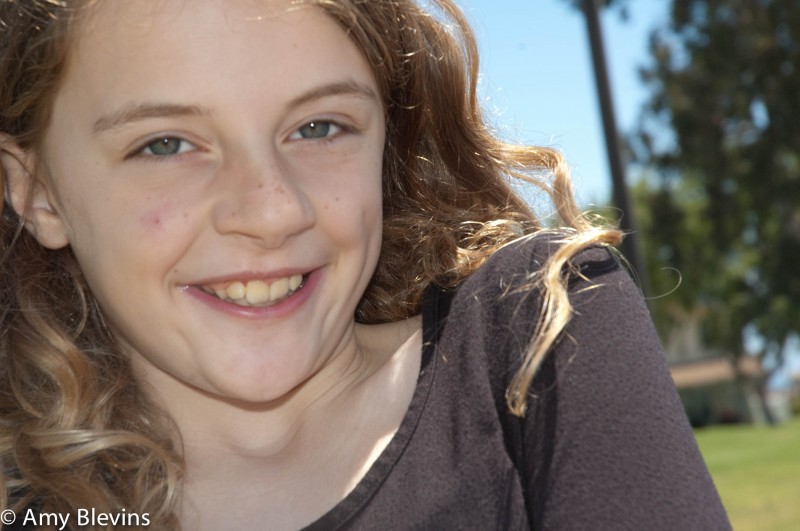 It is so easy as the parent of a special needs child to have this drive to "change" who my child is.  I can't.  But I want to "fix" the hurt  so badly deep in my Mommy heart. I see other children making fun or I watch day in and day out as my child struggles with a new skill and
I just want all the "issues"  to go away!  On the other hand I am driven to make sure people recognize the beauty and strength that is my child.  I recognize the hand of God on this child.  It is a conundrum.    Surely I am not the only one?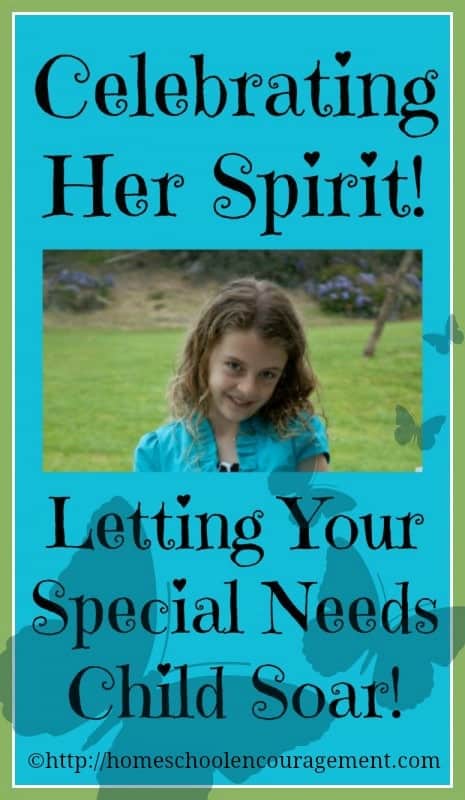 My encouragement this week is about changing our own hearts.  Instead of ducking our heads in embarressment when someone laughs too loudly or enjoys a moment too thoroughly in public – let's laugh with them!  Instead of shushing them, let's smile and take joy in each and every moment. Let's treasure our children in all of their uniqueness. Let's celebrate :).
I love the fact the my special needs daughter is so uninhibited by the pressure of others to conform.  Anna is one of the happiest persons I have the privilege of knowing.  She has an amazing skill to make friends with whomever she meets and act like she has known them all her life.  She rarely notices those who make negative comments or insult.  She cherishes every moment and gets so excited about the things she loves.
I don't ever want to squash that.  I want to learn from it!
How do you celebrate the spirit of your special needs child?