A few minutes after my Sparks Red Team finished game time on Wednesday night, I left our class early to go visit my daughter's class. I snuck in the back just in time to see her get her Excellence Award and get a great picture. She didn't even realize I was there, and the surprise was really special to her. The Excellence Award is given to an AWANA clubber  when they finish the second book of Truth and Training. This means Anna has memorized 101 verses this year and a grand total of 181 verses in the two books of Truth and Training.  And that doesn't even count the verses she learned in Cubbies and Sparks!  That's a pretty impressive accomplishment.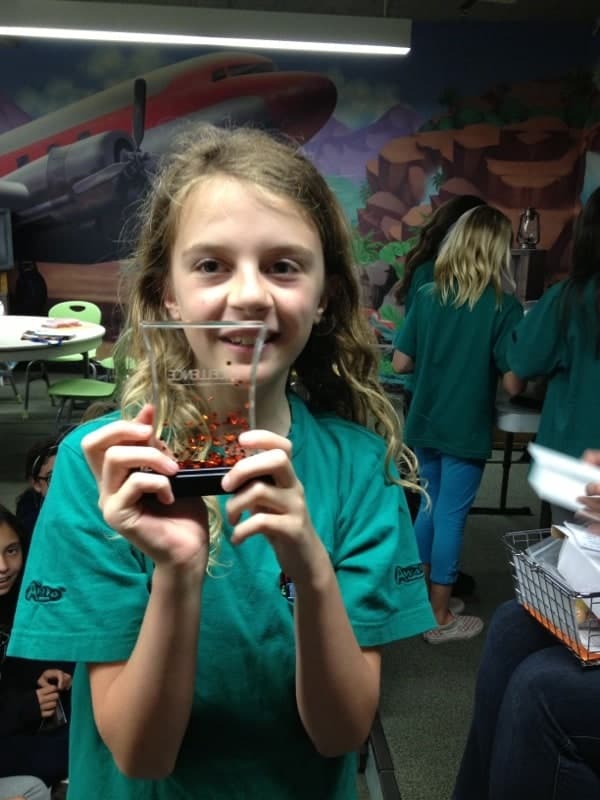 What makes this accomplishment even more amazing is the fact that Anna is only just now (in the last few weeks!) barely reading at a fourth grade level. Most of her verses throughout the year have required a higher reading level then what she has reading. How in the world was she able to memorize that many verses over the last two years when she wasn't able to read most of those verses for herself? The answer lies in the title of this post: we've been Leveraging Her Strengths.
Many parents would not even put a struggling reader into AWANA because of anticipated failure. This post is for you! Many children struggle with some aspect of learning, and reading is one of those areas that effects every other subject of study. But if we can find a way to leverage the strengths of each child (and each child does have strengths!) we can dramatically improve their chances of success in spite of the difficulties. Was it easy for Anna to finish her AWANA book this year? No, absolutely not! Certainly not as easy as it was for her older siblings at the same age. However, by leveraging her greatest strength we were able to work together and "get her done."
In Anna's case, her greatest strength is her amazing ability to memorize everything she hears. In fact, we have to be careful what we say! Last week we were frustrated when she wriggled and colored all through the church service (she's almost ten after all!). However, when my husband asked her at supper what she remembered she recited almost the entire sermon! It's a gift, truly a blessing from God given her many other areas of struggle! We have found a pretty straightforward solution for anything Anna needs to memorize. We just find an audio or read the list aloud to her a few times.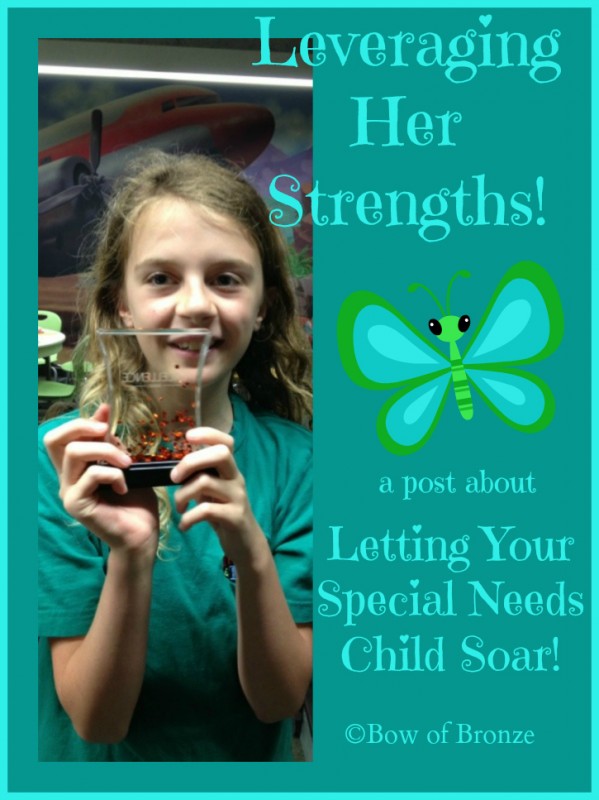 This gift makes learning AWANA verses simple except that she has to get help. She doesn't like to get help, and sometimes when she is ready for help no one else is ready to help her. But once we have a moment, we read the verses or at least help her with the words she doesn't recognize and her brain does the rest. What makes finishing the book more difficult is the vast number of "Search Sites" and other puzzles that Anna has to complete by looking up and reading Scriptures or unscrambling words. For someone with dyslexic tendencies to reverse letters, those unscrambling puzzles were a huge struggle! Fortunately, by leveraging her strength (auditory memory) to get through the memorization parts faster we gained her more time to work on the extra reading and writing required. She also had amazing teachers who looked right past all of her misspellings and reversals and encouraged her to do her best at each task instead of judging.
Auditory Memory is not Anna's only strength, and no matter what we are struggling to finish I look for things we can do differently in order to fully utilize the skills in which she excels.
What are the strengths of your special needs child?