It's spring! The sun is shining, the birds are singing again, trees are budding, and the bugs are coming out. Bees are buzzing all over the place. My daughter told me this morning that bees are going behind her shutter on her bedroom window. Bees are buzzing into holes in the brick. Spring is everywhere.
With springtime, where I live, comes rain. And rainy days beg for fun new activities for the kids.
I like to keep the kids off of screens as much as possible, but I've learned that without a plan, screens are where they want to be. So I'm always looking for fun spring activities to keep kids busy and off screens. Activities I can add to my plan for the week or the month of rain.
If you want to get your kids off screens and busy with their hands, the first step is to pick out a bunch of activities you know they will like and get the supplies on hand. You can make a quick trip to the local craft store or just spend a little time on Amazon and gather what you need so it's ready to go. Then give your kids fair warning that they are going to need to take a nice long break from screens and pick from a list that you provide.
Your short list of spring activities will not only keep your kids busy, it might just inspire them to develop a new hobby or chase down a fun research project!
In any case, we have what you need right here – a sorted and organized list of fun spring activities to keep kids busy – ready and waiting for you.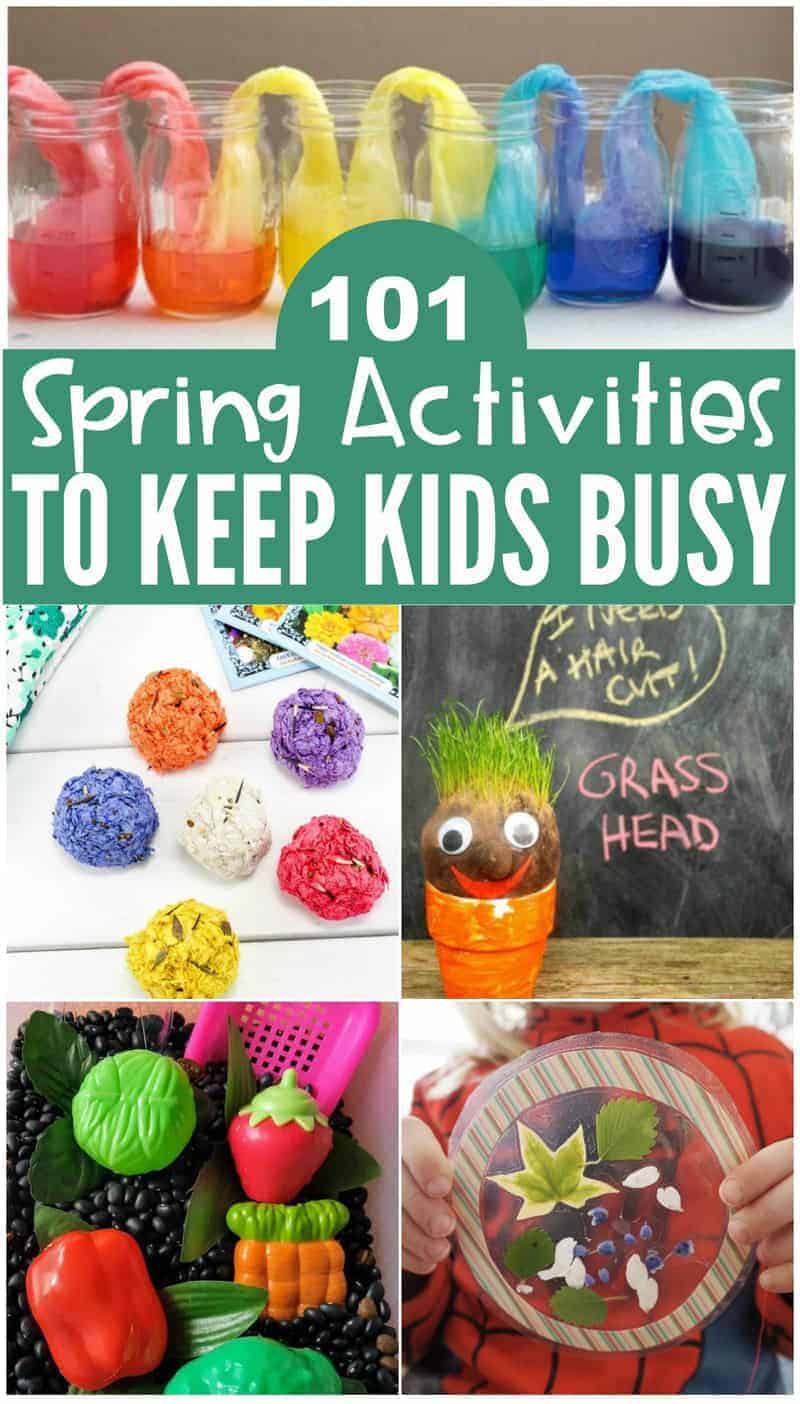 Bug Activities to Keep Kids Busy
Play Dough Bug Fossil Activity
Beaded Pipe Cleaner Dragonflies
Butterfly Activities to Keep Kids Busy
Chromatography Butterfly Activity
Sponge Painting Butterfly Activity
Painted Paper Butterfly Craft For Kids
Garden Activities to Keep Kids Busy
How To Grow Fresh Herbs With Kids
Tree and Plant Fun to Keep Kids Busy in Spring
Kids Craft Grass Head Activity
Paper Bowl Mushroom Spring Craft
Imaginary Fruit Stones Activity
Flower Activities for Spring to Keep Kids Busy
Paper Plate Fingerprint Flower Craft
Pressed Flower Leaves Craft Idea
Color Changing Flowers Experiment
Flower Potato Stamping Activity
Fine Motor Tray Spring Flowers
Bottle Cap Hyacinth Flower Craft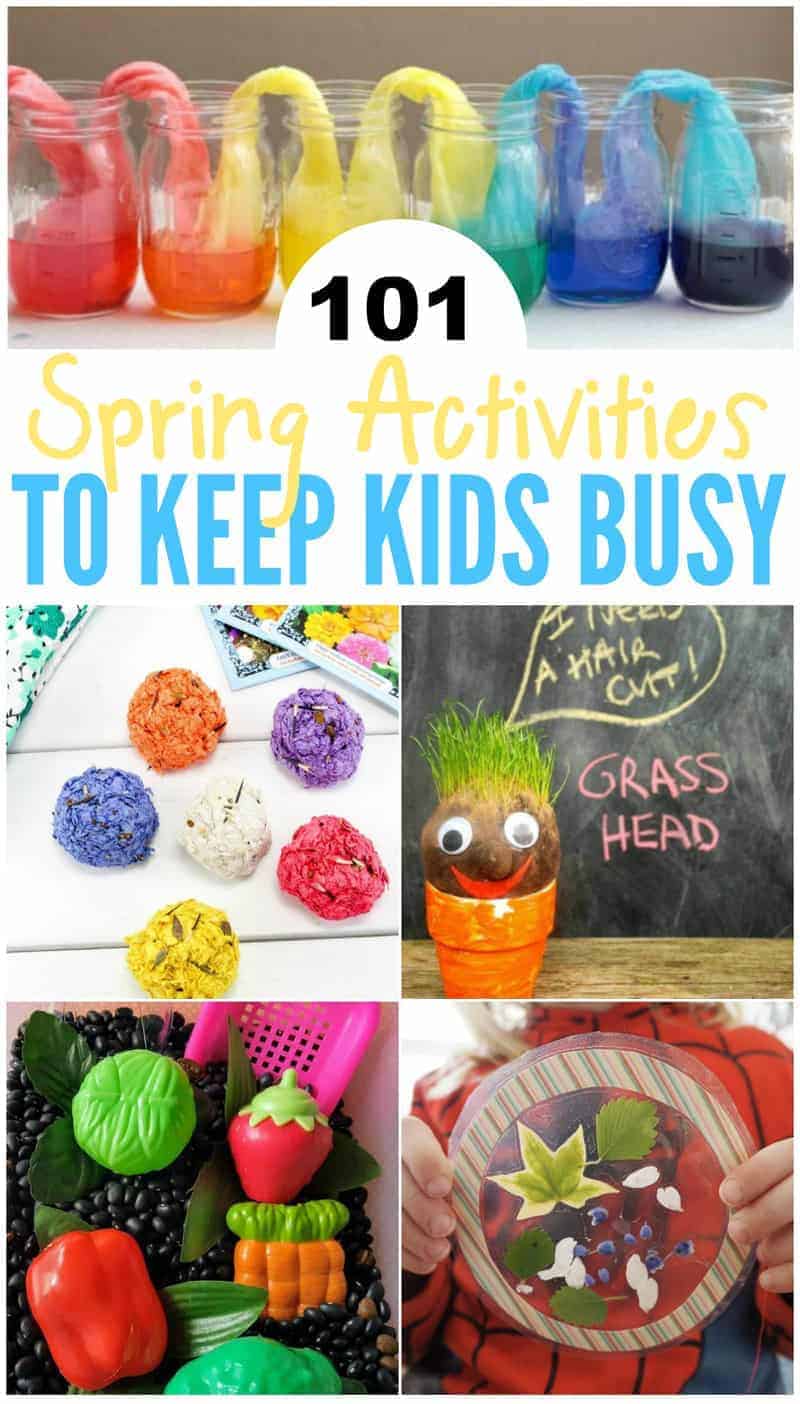 Games for Kids to Play in Spring
Bird Activities to Keep Kids Busy in Spring
Rainbow Popsicle Stick Bird Houses
Art Activities to Keep Kids Busy
Sensory Activities to Keep Kids Busy
Science Activities to Keep Kids Busy
Fun Coffee Filter Science Experiment
Paper Plate Hot Air Balloon Activity
Math Activities to Keep Kids Busy
Animal Activities to Keep Kids Busy
Muddy Animal Painting Activity
Gecko Spring Rock Stone Project
Old MacDonald Spring Craft For Kids
Rain Activities To Keep Kids Busy