My family loves to celebrate Christmas by focusing on Christ. We pull together for the month before Christmas and share a special time around the table each evening, lighting candles, reading the Bible, singing songs, and even eating Christmas goodies!  We call this celebration Advent.  We also focus on Christ in Christmas by doing what I call "Christmas School."  I am including a list of Bible reading schedules you can use in the evening with your family, or during the school day if that works better for your schedule.
I am also including many different resources which can be used to supplement your Advent or Christ in Christmas celebration and bring Christmas into your days.  If you homeschool, many of these activities can be used during the day to augment or replace your school activities with school activities that focus on Christ.  It is a pleasure to share my Christ in Christmas Ultimate Resource List for families with you. (Make sure you scroll to the end for our GIVEAWAY!)
Also, I'd just like to mention that my family and I own and have used 80% of these resources at one time or another!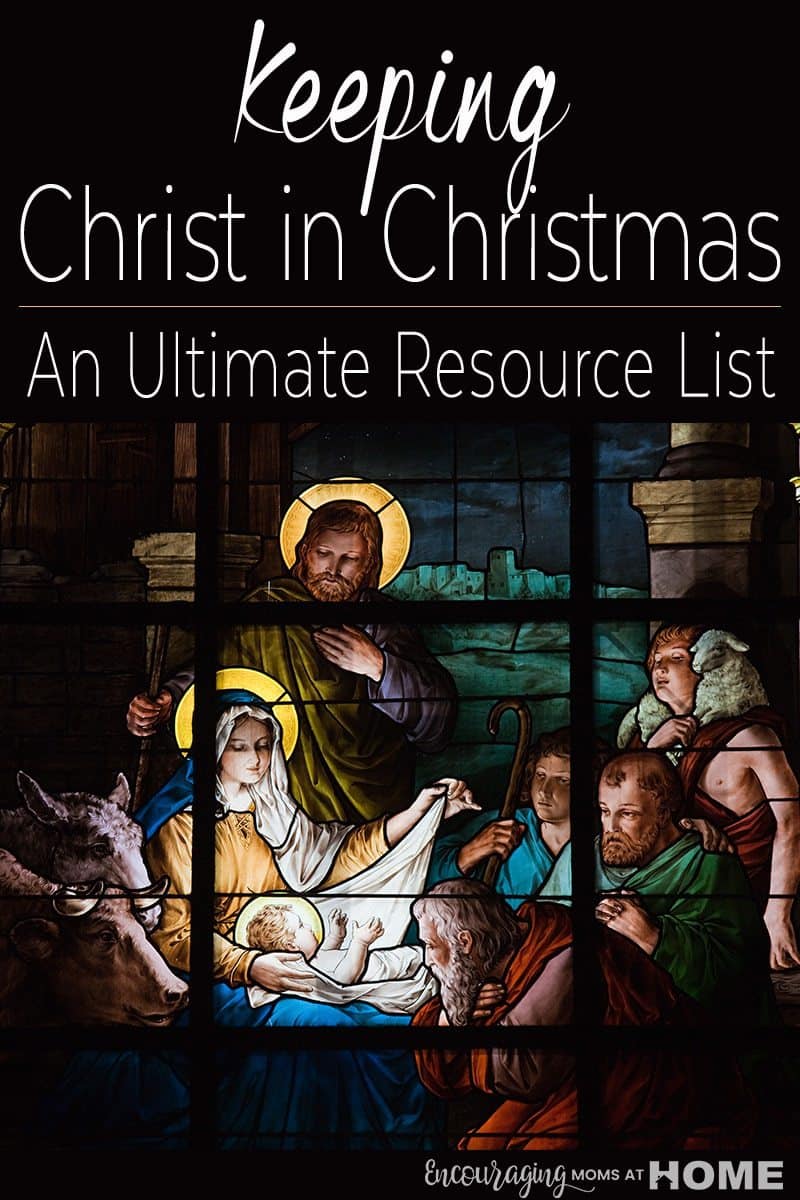 Advent Schedules for Daily Bible Reading
Celebrate Jesus: An Advent Resource for Families from Encouraging Moms at Home
A Christmas Adventure from Scripture Adventures
The Wonder of Christmas from Brandenburg Studies
My Jesse Tree Devotional from Roots and Wings Homeschool
Studying the Birth of Jesus Devotional from Mama's Learning Corner
Unwrapping The Gift from Wisdom Seeking Mommy
Pieces of the Promise a puzzle devotional
Jotham's Journey: A Storybook for Advent
Bartholomew's Passage: A Family Story for Advent
Tabitha's Travels: A Family Story for Advent
Christ in Christmas Coloring Pages
Advent Coloring Pages from Blessed Beyond a Doubt
Nativity Coloring Pages at ColoringVille
Nativity Coloring Pages from On Coloring
The Nativity Activity and Coloring Book (Dover Holiday Coloring Book)
Christmas Coloring Pages from Bible Story Printables
Nativity Stained Glass Coloring Book (Holiday Stained Glass Coloring Book) (Vol i)
Printable Advent Coloring Pages from MinistryToChildren.com
Jesse Tree Advent patterns from Healthy Family
Advent Coloring Pages with Scriptures from DLTK-Teach
Shine Brite Nativity Coloring Book from Shine Brite Kids
Advent Wreath Coloring Page from Free Fun Christmas
Printable Nativity Advent Chain from Catholic Icing
Printable Nativity Finger Puppets from Craftaholics Anonymous
Nativity Coloring Book from Teaching Two Mommies
Nativity Color by Number From Making Learning Fun
Nativity Coloring Pages at Hello Kids
Nativity Coloring Pages from Damav.com
A Beautiful Nativity Coloring Page from MelonHeadz
Nativity Coloring Page Set from Activity Village
Nativity Coloring Pages from Coloring Kids
Nativity Coloring Pages from Bible Wise
Nativity Coloring Pages from Coloring.ws
Nativity Coloring Pages with Scriptures at First School
Advent and Christ in Christmas Printables
Names of Jesus Ornaments from Bible Story Printables
Fun Christmas Advent Countdown from NIA Unit Studies
Christmas Bible Bookmarks from Bible Story Printables
A Treasury of Christmas Carols to Trace and Color from LightHome Publications
Christmas Copywork (KJV) from Lilliput Station
The Christmas Story Primary Pages (KJV) from The Whole Word Publishing
The Biblical A-Z of Christmas Copywork (KJV) from St. Aiden's Homeschool
History of the Holidays (includes Jesse Tree Printables) from Homeschool In the Woods
Printable Christmas Ornaments from Happy and Blessed Home
CHRISTmas Activity Book for Children
Huge List of Nativity Printables from Are We There Yet?
Bible Character Printables from Bible Story Printables
Christmas Unit Studies
The Christmas Child from St. Aiden's Homeschool
A Martyr's Christmas from Write Bonnie Rose
Christmas Lessons from Homeschool in the Woods
Amazing Grace: A Christmas Unit Study from Oklahoma Homeschool
Advent and Christmas Devotions for Moms
The Miracle of Christmas: 15 Inspirational Stories to Read Through the Advent Season
Drive Time Devotions – Christmas
Everyday Christmas: Helping your kids find Jesus in the everyday moments of the season
God Is In the Manger
Celebrating Christmas with Jesus: An Advent Devotional
Once-A-Day 25 Days of Advent Devotional
Christ Centered Christmas from Raising Real Men
Advent Calendars
Kurt Adler Wooden Nativity Advent Calendar with 24 Magnetic Figures
Advent Calendar – Nativity Scene (Special Chocolate Series)
Peaceful Prince Chocolate Advent Calendar
Kubla Crafts Nativity Fabric Advent Calendar
Nativity Fabric Advent Calendar
Religious Nativity Cave Scene German Advent Calendar (approx 10.5 x 14-inches) (70102)
Personalized Advent Calendar from Ultimate Homeschool Radio Network
Christ in Christmas Movies
The Nativity Story
The Promise: Birth of the Messiah, The Animated Musical
The Animated Nativity – Nest Family Entertainment
Christ in Christmas Picture Books
Advent Storybook
The Christmas Miracle of Jonathan Toomey with CD: Gift Edition
by Susan Wojceichowski
Jacob's Gift
by Max Lucado
Bethlehem Night
by Julie Stiegemeyer
The Lion Storyteller Christmas Book (Storyteller Tales)
by Bob Hartman
Great Joy (midi edition)
by Kate DiCamillo
Away in a Manger
by Thomas Kincaid
Room for a Little One: A Christmas Tale
by Martin Wadell
Christmas in the Manger
by Felicia Bond
Oh Come Little Children
by Anita Reith Stohs
Silent Night, Holy Night (with music chip)
by Maja Dusikova
The First Christmas Night
by Keith Christopher
Christ in Christmas Audio Books
A Christmas Carol (Radio Theatre)
The Luke Reports Chapter 1: Child of Promise (Radio Theatre)
Christ in Christmas Apps
The Nativity Story – Popup Mini Edition – Puddle Tap Publishing Ltd.
Children's Bible Stories (Full NT – The Nativity, The Birth of John, The Baptism of Jesus, Loaves & Fishes, The Ten Lepers, The Man with Palsy, The Good Samaritan, Walking on Water, The Atonement, The Resurrection) – ASP Media
Christmas Advent Calendar 2013 for Christian Kids and Schools by Children's Bible – Barcelona Multimedia
A Wriggly Nativity – FirstyWork
The Nativity Story by Read & Record – Read & Record
Nativity Playsets
The Nativity Play Set
Little People Christmas Story Nativity with Lights and Sounds
Melissa & Doug Nativity Set
Playmobil Nativity Manger with Stable
Do It Yourself Nativity Sticker Scene (1 dz)
Nativity Fridge Magnets
Wooden Nativity Puzzle
Haba Wooden Nativity Set
The Keeping Christ in Christmas Giveaway
Christmas family activities for Keeping Christ in Christmas can be the best part of your holiday season. We have a wonderful 'Christ in Christmas Giveaway' which will help you keep your focus and your heart in the right place this Christmas season.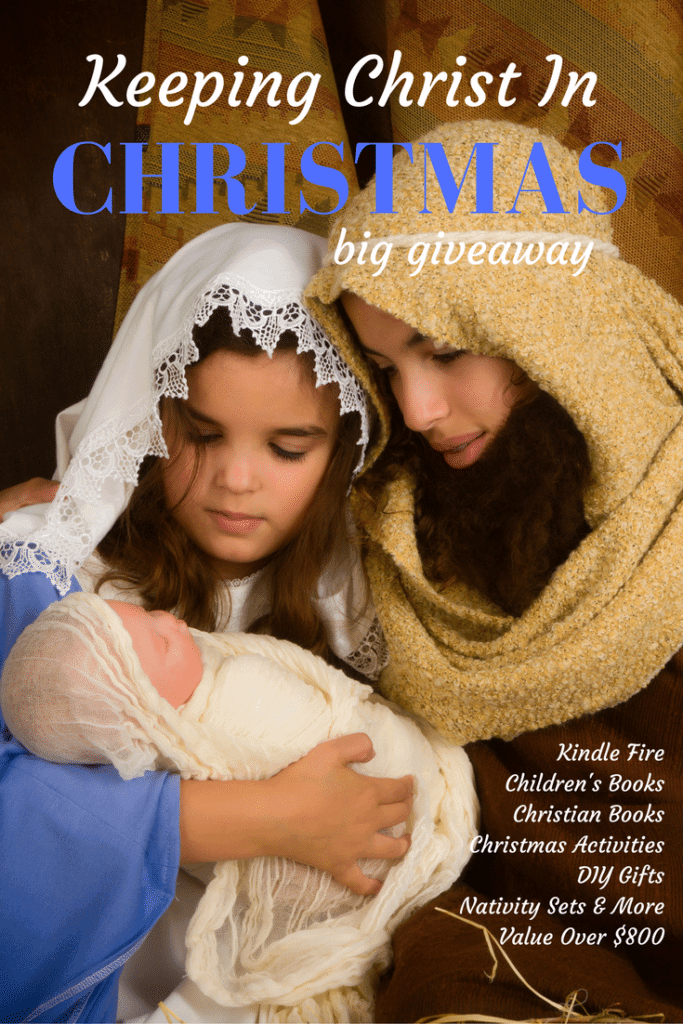 Christmas family activities, games, and products to make your season bright!
Christmas books, Christian books, activities, decorations, and toys to help you in keeping Christ in Christmas this joyous season. We have a Kindle Fire tablet, a $25 Amazon Gift Card, and up to $200 in Rodan & Fields skincare to pamper one special mom this Christmas. See all the details, visit the sponsors, and enter the giveaway below. Additionally, everyone who enters the giveaway walks away a winner with free gifts from each of the sponsors!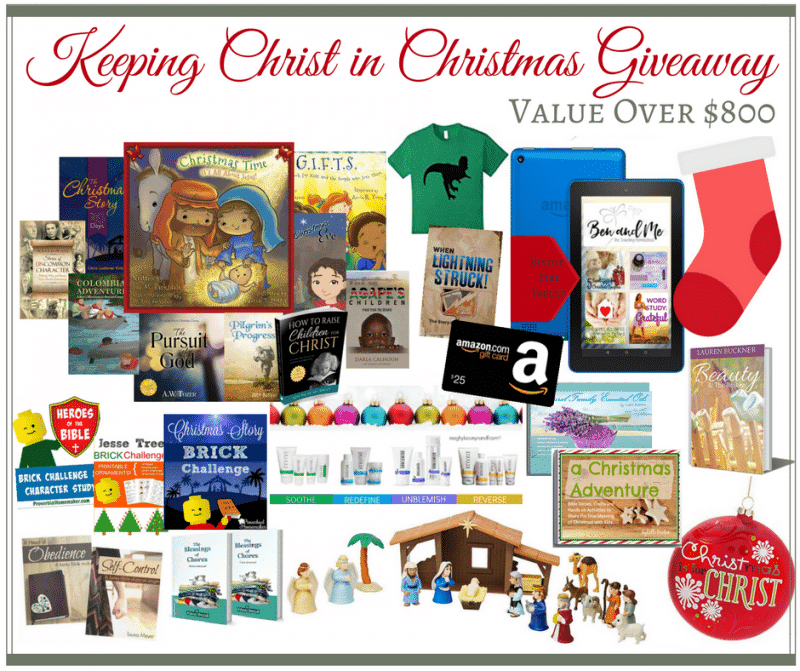 Aneko is giving away a wonderful print collection of Christmas books and Christian books — as well as, five audiobooks. Christmas Time — It's All About Jesus tells the story of Jesus' birth. Christmas Eve journey to the greatest Christmas of all! Teach children how to pray with G.I.F.T.S. Meet unforgettable people in Stories of Uncommon Character. Exciting true tale — Colombian Adventures. Read about the holiest of nights in The Christmas Story in 40 Days. You'll love sharing the updated classic Pilgrim's Progress, and both young and old alike will be moved by Agape's Children. Enjoy the updated classic How to Raise Children for Christ. A. W. Tozer's Pursuit of God audio book leads to a genuine hunger for God.
Value: $215.87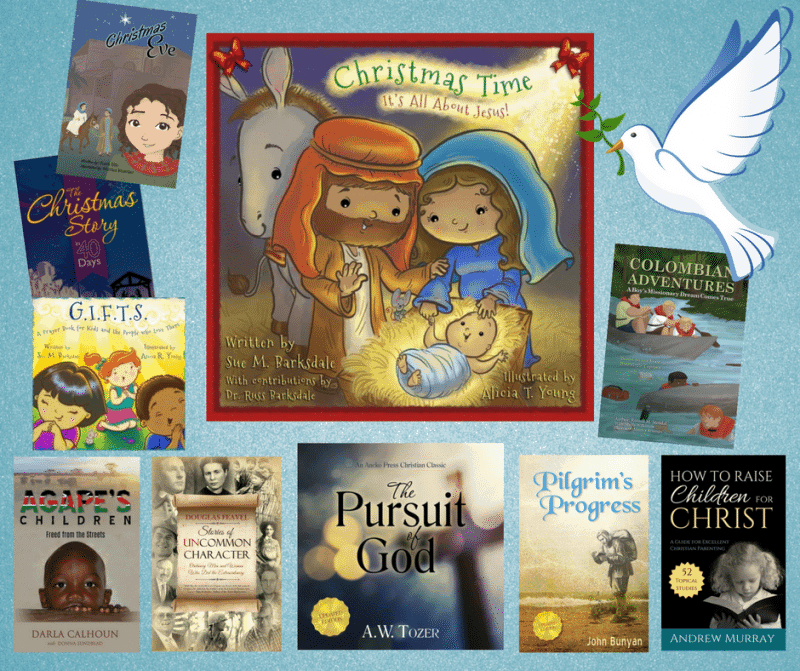 Aneko Press is a Christian publishing company with roots in missions and prison ministry. Receive discounts on new releases from Aneko Press here. Use code '40' to save 40% on books at checkout.
---
Adventure Homeschool is giving away eight copies of the updated a Christmas Adventure — Activity & Devotional Book for Kids. Daily devotions for 12 days will help prepare hearts and homes for Christmas! (eight digital copies) Value: $63.92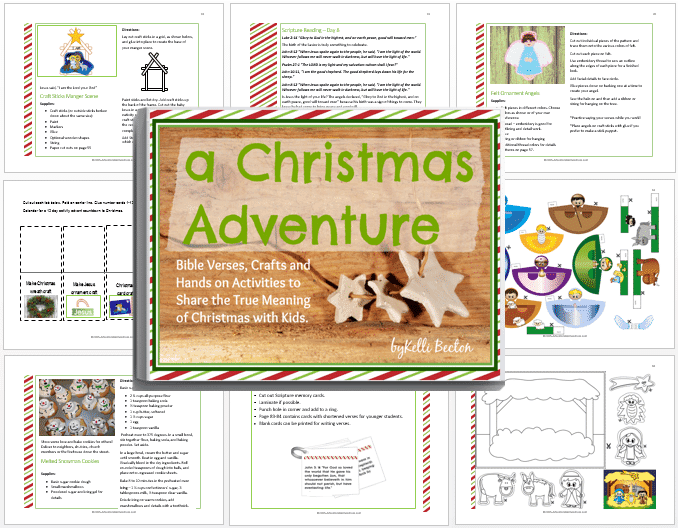 Get your activity book on sale here for 50% off! If you win we will gladly send it to a friend of your choice, or refund your money.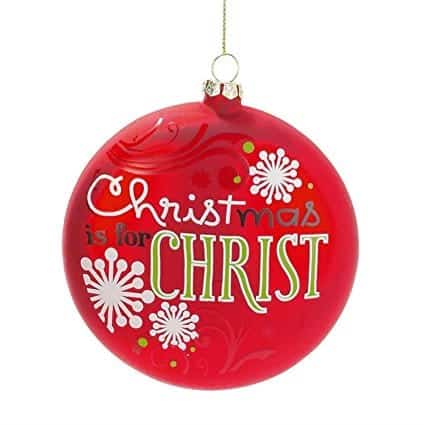 Adventure Homeschool is also giving away one of these CHRISTmas is for CHRIST unique ornaments. Value $7.95
---
FM is giving away ten eBook copies Natural Family Essential Oils — Recipes to Get Started. This 31 page eBook will teach you how to get started using essential oils today. The recipes are easy to follow and simple to use. Additionally, one winner will receive a $25 Amazon Gift Card! 10 digital copies and one gift card. Value $84.90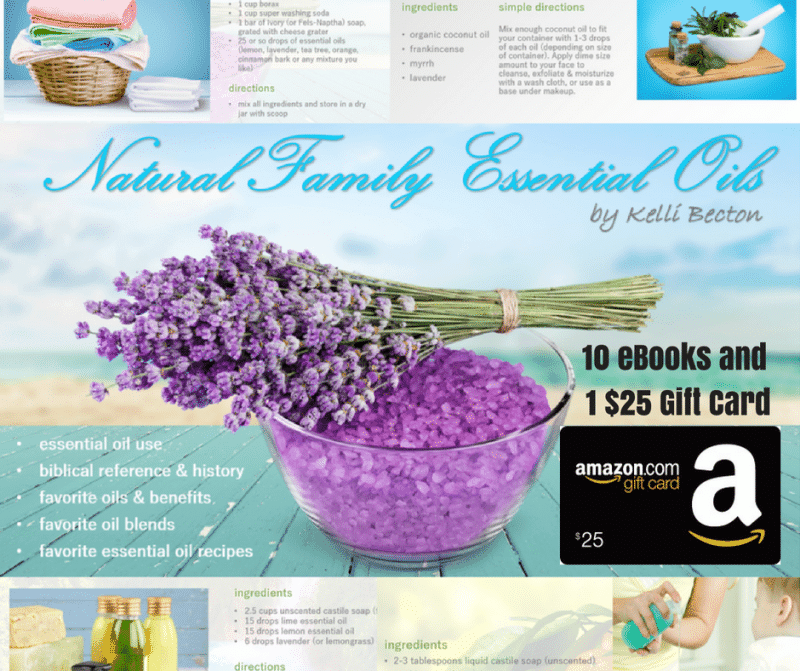 Frugal Mommas is currently running a sale on all products in the store here.
---
Meg a.k.a. Homeschoolin' Mama knows that moms spend so much time putting others first, and working tirelessly to make Christmas wonderful. It's time for some Christmas pampering for Mama! One winner will receive their skincare regimen of choice from Meg's Rodan & Fields store (up to). Value $200

Check out all the terrific skincare products on the site here.
---
Ben and Me is giving away a Kindle Fire tablet. Marcy is an experienced homeschool mom, and an aromatherapy specialist. Be sure to check out her blog and store here, where there is always something fun and informative going on! Value $49.99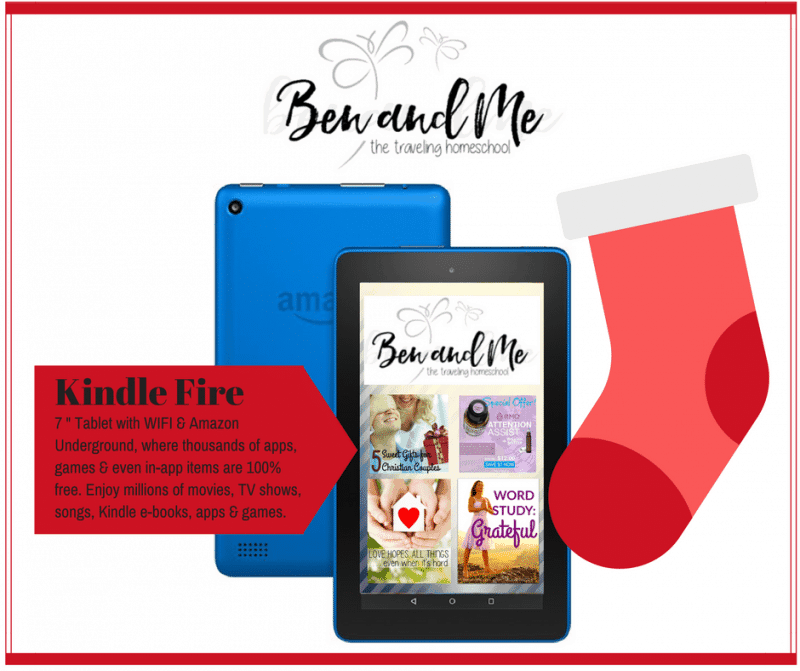 ---
Amy, from Encouraging Moms at Home has designed adorable Creation Dino theme T-shirts to go under the tree! She has the cutest little models and a terrific site. Her new line of shirts are designed for Christian families to share God's Word. The winner can choose their favorite from the options available. On sale here! Value $16.99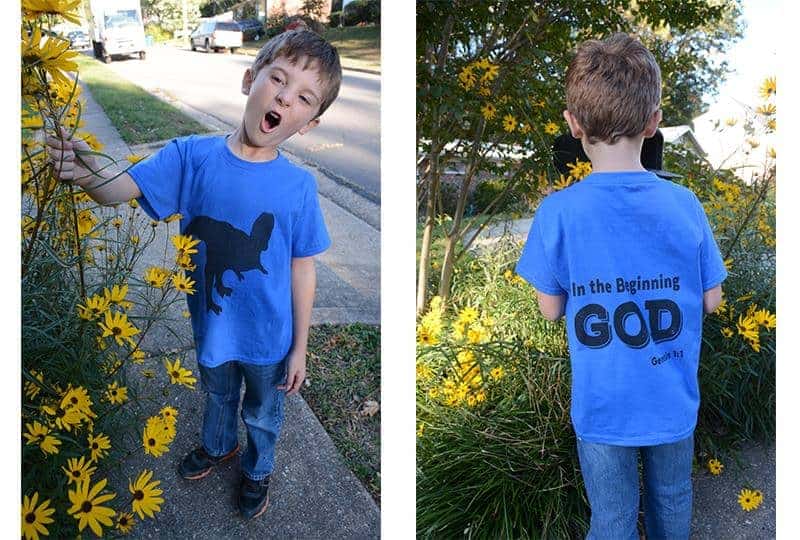 Pick up these Scripture quoting, creation themed, dinosaur shirts for all the great kids on your list here.
---
Lauren at Bpatty.com is giving away a print copy and four digital copies of her new book. The author, Lauren Buckner, is the wife of a youth pastor and mother who knows what busy days are all about. Her book Beauty & The Broken will move you and grow you, and remind you that our hope lies in the ONE who died for us. Learn from those in the Bible who had shame hanging over their heads and see how God used them to bring His promises to life. Discover what God wants from you. Value $41.95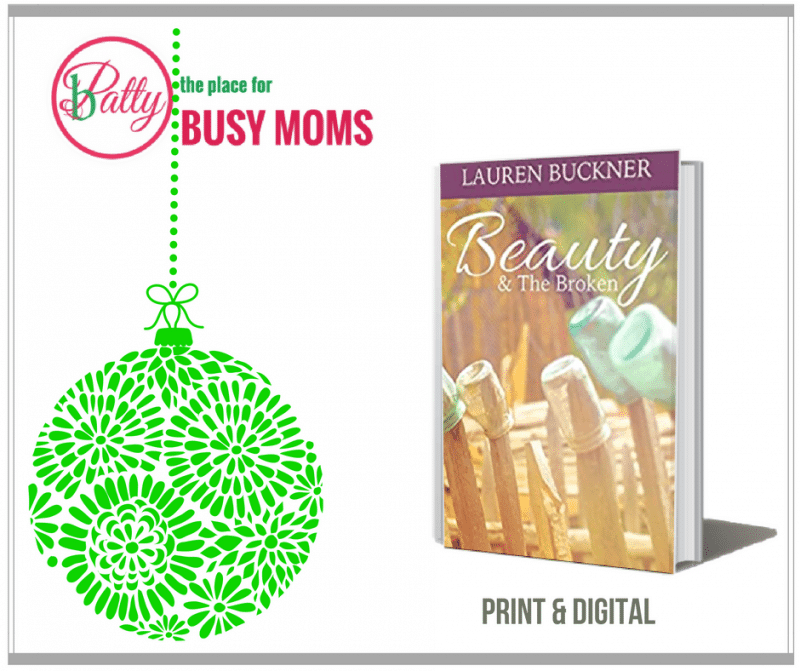 Pre-order discounts are available here.
---
The Homeschool Post is providing a toy Nativity Set! These are Christ-centered Christmas decorations which the kids can actually play with. 'The Post' is a popular source for all things homeschool. Value $25.00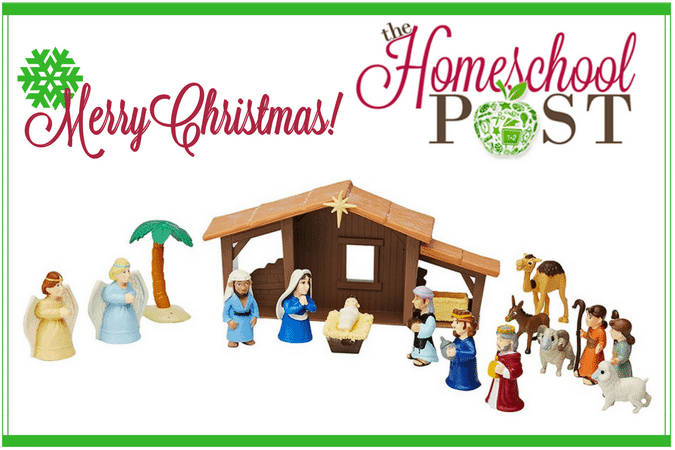 ---
Encouragement for parents of teenagers, MMS introduces The Blessings of Chores for Parents and Teens – two digital sets for two winners of our giveaway. With the new year approaching, it's a great time to re-evaluate how the chores get done. Rebecca's books will help everyone learn to serve with a heart for Jesus. Moms Mustard Seeds is a site where you can find a variety of information about parenting, homeschool and homemaking. Value $30.00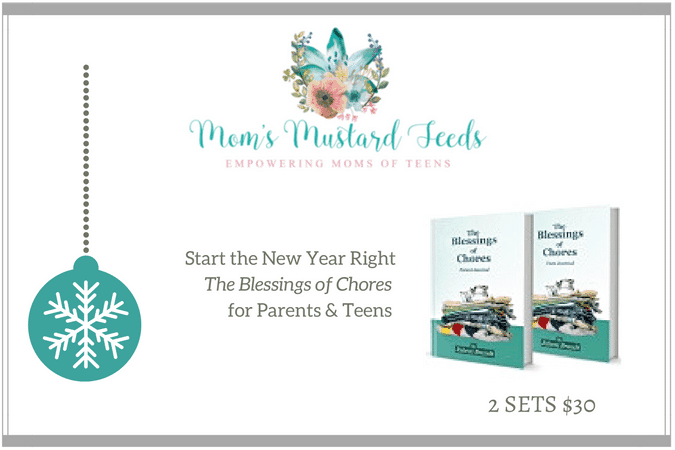 Get a discount when you purchase as a set in her store here.
---
Thinking Kids Blog
Author Danika Cooley is providing one print copy and one digital copy of her popular book When Lightning Struck. This epic tale of Martin Luther, is written specifically for teens, yet loved by adults as well. One print copy and one digital copy will be given away. Value $28.98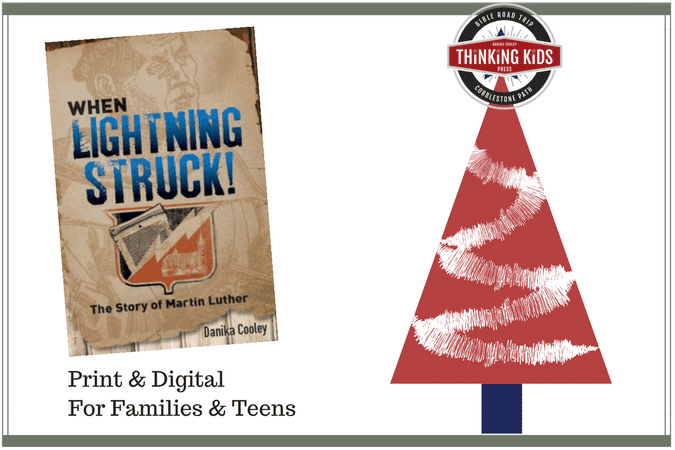 Visit Danika's site here for When Lightning Struck and here for popular children's book Wonderfully Made.
---
Tauna at Proverbial Homemaker loves to encourage keepers of the home! Her store includes products to promote character growth in children, encouragement for mom, and fun brick learning products with Jesus as the focus. She is giving away a set of five different digital products that moms and young children are sure to love. Value $37.95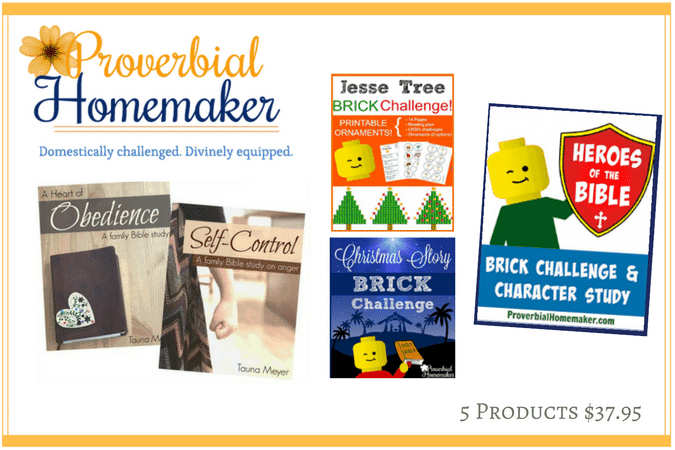 Visit the store here to discover more of what Proverbial Homemaker has to offer.
---
Keeping Christ in Christmas Giveaway
Total Value Over $800
It's easy to enter to win these great products from the sponsors above. You may enter with one entry, or earn bonus entries by liking, sharing and following on social media. This helps to grow the businesses of our generous sponsors, and gives you a chance to see who they are and what they have to offer your family!
By entering the giveaway, you agree that your email will be shared ONLY with the sponsoring companies. We always protect your information! If emails you receive from the participating companies are not of value to you, simply click the 'unsubscribe' button at the bottom of the newsletter.
Everyone wins! We're excited to share these great prizes with our readers, but there is more. Everyone who enters will gain access to an exclusive page of FREE Gifts from the sponsoring companies.

Be sure to download the products you love by December 30. The giveaway begins November 14 and will end on December 1 (12:00 a.m. ET). Must be 18 or older and we can only ship to US residents.