Fall is a great time to get outside and enjoy the outdoors with your family as part of your homeschooling journey! There is so much to see and do while the air is fresh and crisp! For our family it is important that we get outside and enjoy the fall season because winter is long and cold and spring is far away.
When homeschool families take off on a field trip many times they don't think about all of the possibilities for continued homeschooling after the field trip happens. So, I'm going to share a few tips and ideas for continuing your field trips throughout the week following your fall field trips. Make sure you don't limit yourself to the ideas I share; thinking outside the box is important for homeschooling and it will likely inspire your kids to love learning more!
If you're not sure what you'd like to do to continue learning after your field trip, be sure to ask your kids for ideas, I'm sure they have lots of ideas that I haven't even thought about! Most of all, make sure you have fun. Field trips are also a great way to add inspiration and unity to your homeschool!
Nature Walk
In the fall leaves are sure to be found everywhere, so it's a great time to study trees! Bring along a notebook, some tree notebooking pages, and a Ziploc bag.
When you get home allow your kids to research the different leaves and trees that they discovered, through the encyclopedia, online, at the library, etc.
Saving these leaves you collected is fun and easy! Check out these 3 different ways that you can preserve your leaves using glycerin, wax paper, or the microwave!
Apple Picking
Kids love picking apples and it is one of our favorite fall field trips! We love to explore the apple orchard and my kids and husband love tasting all of the different varieties they have growing! I prefer to eat my apples in delicious baked goods throughout the year! YUM!
The week following our apple picking field trip we spend A LOT of time in the kitchen! My family loves apple pie, apple crisp cookies, apple cinnamon oatmeal, apple crisp, etc. When we go apple picking it is a frugal way for us to enjoy homemade apple goodies all year long. My favorite fall baking secret is that I make freezer apple pie filling and make enough for the entire year using the apples we pick on our fall apple picking field trip!
While we're in the kitchen throughout the week, my kids are working on mathematics skills, science, reading, and more! Baking provides more "schoolwork" than many homeschool moms think and it is a wonderful way to build relationships with your kids at the same time they're learning!
Cider Mill
Visiting the cider mill could be done on the same day that you go on your apple picking field trip! This would allow your kids to see what else can be done with apples! It might inspire them to try making their own apple cider with some of the apples you just picked!
My husband loves apple cider, but the kids and I aren't really fans, so I've never tried it. If your family decides they want to try making homemade apple cider, this stovetop recipe looks delicious and she even has a crock pot version too!
Lumber Mill
When I was growing up, my mom took my brothers and me on a field trip to see the Up Down Sawmill. It was an experience that I've never forgotten and I hope to be able to take my kids one day! The size of the trees that they cut down and the smell of the fresh split wood are memories that I'll never forget!
If you have an opportunity to take your kids, I highly recommend you do so! I remember each of us were able to take home a piece of extra wood that was too small for them to use. I saved mine for years, while my brothers enjoyed using theirs for wood carving!
Your kids may be allowed to take wood shavings home with them from your lumber mill field trip. If they are, you can use them to make drawer fresheners for your family or even as gifts!
Pumpkin Patch
Visiting the pumpkin patch always brings a lot of laughter and fun! There are so many varieties to explore, often this makes it hard to choose which pumpkins you want to take home! Our kids like to bring home one pumpkin each to carve and I bring sugar pumpkins home for us to enjoy throughout the year!
A few years ago my mother-in-law taught me how to bake a whole sugar pumpkin in the oven to create my own pumpkin puree. After we've visiting the pumpkin patch for our fall field trip, we spend the week baking our sugar pumpkins and freezing the pumpkin puree to use throughout the year. We always make sure to make a fresh pumpkin pie or pumpkin muffins prior to freezing our pumpkin puree. Anything made with fresh pumpkin puree seems to disappear rather quickly!
If your family enjoys roasted pumpkin seeds, make sure you save them to make your own roasted pumpkin seeds. This site has 3 different recipes to try!
Star Gazing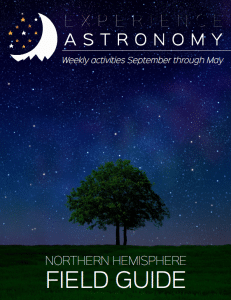 Fall is the perfect time for star gazing! While this fall field trip idea is best experienced outdoors in an open area where you can see the stars, you can study the stars online.
Earlier this year I discovered this Experience Astronomy Field Guide. We're excited to use it throughout the upcoming homeschool year and the kids are looking forward to using our telescope for the first time!
As your kids are discovering the stars, constellations, and following the moon phases, have them create a daily journal where they share what they've seen each night and how the sky is changing!
These free printable constellation sewing cards are a great tool for little ones who can't stay up to the see the night sky!
Making marshmallow constellations is a fun way to incorporate learning with snack time!
Corn Maze
My kids love going to a corn maze as part of our fall field trips! Many farms create these each year and use new designs that make it a fun and laughter-filled experience for the whole family! If you're lucky enough to find a night time corn maze, I highly recommend that you add that to your MUST DO list. Years later the night time corn maze is still one of our kids' favorite memories. Our local farm stopped doing them, so I'm thankful that we did take the opportunity to do it before it was gone.
If your kids are unsure what a corn maze is, this free printable is a fun way to introduce the concept to them.
While you're at the corn maze, see if they have any dried corn or corn stalks for sale. Then after you've visited the corn maze you can create your own outdoor fall decorations, outdoor fall decorations or use this fun popcorn unit study to continue learning!
Hayride
Who doesn't love hayrides? It's a great time for the whole family! You can even make a double fall field trip out of this experience if you couple it with a visit to the farm!
After you've gone on your hayride, ask if they have straw bales for sale and have fun creating fun crafts and decor at home. Save them for next year's gardening.
Library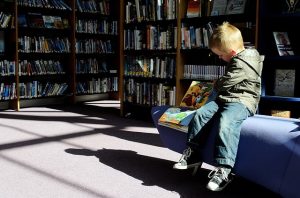 Visiting the library in September is a great fall field trip idea because it's National Library Card Sign Up Month! If your kids don't have their library card, take them to get their own soon! Your kids will enjoy discovering new books to read, puzzles, games and more! The library truly is the most amazing resource for homeschoolers, but many of us fail to use it to its full potential! Take time to get to know the children's librarian, find out what events she has planned for the upcoming year, and try to attend as many as possible!
You can use this free library skills printable pack to teach your kids how the dewey decimal system works, create your own home library, play games, and much more!
Orchestra
Learning about music is an important part of homeschooling. Kids need to have access to quality music resources to instill an appreciation for this art. The orchestra provides the opportunity for your kids to see and hear how many different musical instruments come together to create music!
Many orchestras have student programs or events that will encourage your kids to recognize music they know and love! Last time we went to the orchestra, they played the Star Wars theme song and the Pirates of the Caribbean theme song. My kids were hooked for the rest of the event!
After you've visited the orchestra, you can use the free composer unit studies available here, this free orchestra lapbook and the free orchestra instrument lessons and printables here to continue your orchestra learning!
No matter where you go on your fall field trips this year, make sure that it is fun for everyone! Remember, homeschooling is a family journey and it's meant to be enjoyed by everyone!
This is a guest post by my friend Misty.
Misty is a Daughter of THE King, Texas girl, Navy brat at heart, loving Fisherman's wife, blessed homeschooling mother of 2, founder of Year Round Homeschooling and author of Beautiful Ashes. She is passionate about being real through every stage of life and encouraging homeschool moms throughout their homeschool journey. Her heart is full of ideas and passions, but the hours in her day never multiply to get it all done. Misty enjoys reading, music and photography in her spare time.