Autumn is one of my favorite times of year and cooking taking center stage for a time as we bake so much in November and December.  It's tradition and it's fun! I've gathered a few fun Fall recipes I think we might enjoy this year and you might too!
Pumpkin Nutella Pancakes at ABC Creative Learning.
Thanskgiving Cornucopia Snack at B-Inspired Mama.
Amazing Chicken Chili at Encouraging Moms at Home – this is my family's favorite Fall meal!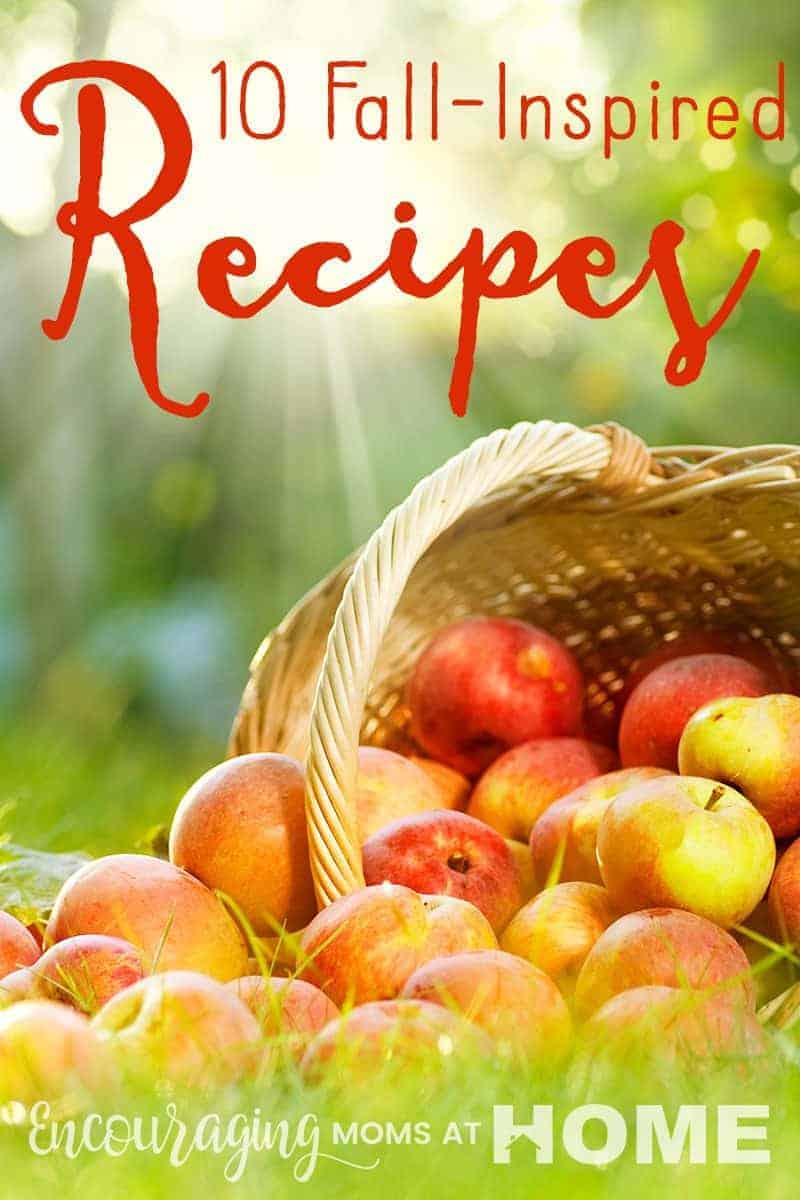 Fried Apples from Thrifty Housewife Savings.
Pumpkin Bars with Cream Cheese Icing from A Nest in the Rocks.
Steak, Bean and Pasta Soup from Making Time for Mommy
Uncooked Fruit Jam at Our Four Kiddos
Fall Theme Fun Foods at The Hoggart's Homeschool
Easy Red Beans and Rice at Flourish
CrockPot Pumpkin Butter at The Tip Garden
A Word Study and Recipe for Slow Cooker Apple Butter at WendyWoerner.com