This is a sponsored post written by me on behalf of Febreze. All opinions are 100% mine.
Superbowl LI is almost here! People around the United States are planning their big game day party, but guess what? Stats show that more toilets flush in America between the halftime whistle and the start of the third quarter than ANY other time of year (that record-making phenomenon is called the Halftime #BathroomBreak), but more than 50% of the people hosting parties in their home AREN'T PREPARED. They forget to get the bathroom ready for game day! Yikes!
So. We are teaming up with Charmin Ultra Strong and Febreze smallSpaces to bring you bathroom preparedness for Superbowl LI or any other big game day on your horizon. It's time to prepare! Here are some things you can do to make your bathroom not only serviceable, but fun too. Take a look at this Febreze YouTube.
First, let's make sure we have all necessary supplies on hand and accessible. I made sure to have hand soap, Febreze Air spray (Heavy-Duty scent) and clean hand towels for the sink area. I purchased Charmin Ultra Strong and put one on the roller next to the toilet. I also wanted to use Febreze smallSpaces in the room because it makes the room pleasant right when you walk in. Finally, I made sure to have a trashcan available for my guests. That gets all of the basics out of the way.
Here it is in a checklist format in case you want to run to the store – snap a pic of this!::
Hand Soap
Clean Hand Towels
Febreze Air Spray
Charmin Ultra Strong
Febreze Small Spaces
Trash Can and Bags
The problem is, I do not have any cabinets in this bathroom – it's a pedestal sink. And I wanted to creatively display lots of extra toilet paper in a handy way. We start out with eight people in this home and we already go through a lot of toilet paper. Adding guests for a party to this house? Well, we just need to be prepared.
So, I went on the hunt for a cabinet or shelf. I found this adorable wire basket at a local store and decided to turn that into a shelf for the back of my toilet. I had to get someone at home to measure the back of my toilet to make sure it would fit – and it turned out to be the perfect size.
I can fit an entire extra package of Charmin Ultra Strong on the bottom shelf, and have a spot for a Febreze smallSpaces on the shelf above. Perfect. With all of the supplies we needed for the Halftime Bathroom Break ready to go, I decided to have a little fun making the bathroom football friendly. I cut out a cute vinyl cling for the mirror that says Get Your Game Face On and got my son to model for me so I knew where to hang it for the average height person to still be able to see their face. (I'm kinda short).
Finally, I decided to put a removable chalk surface on the wall for tally marks. That way, during half-time everyone can vote for who they think is going to win. I put some extra chalk on the shelf to keep it handy. And I put a football on the shelf for decoration.
In the end, I decided not to go overboard. I kept the bathroom simple, friendly, and mostly just WELL-SUPPLIED, which is all that any party guest can ask. I'm pretty excited to see how people react to our game day bathroom! And oh, by the way – it smells amazing in there! Please comment and let me know what you think.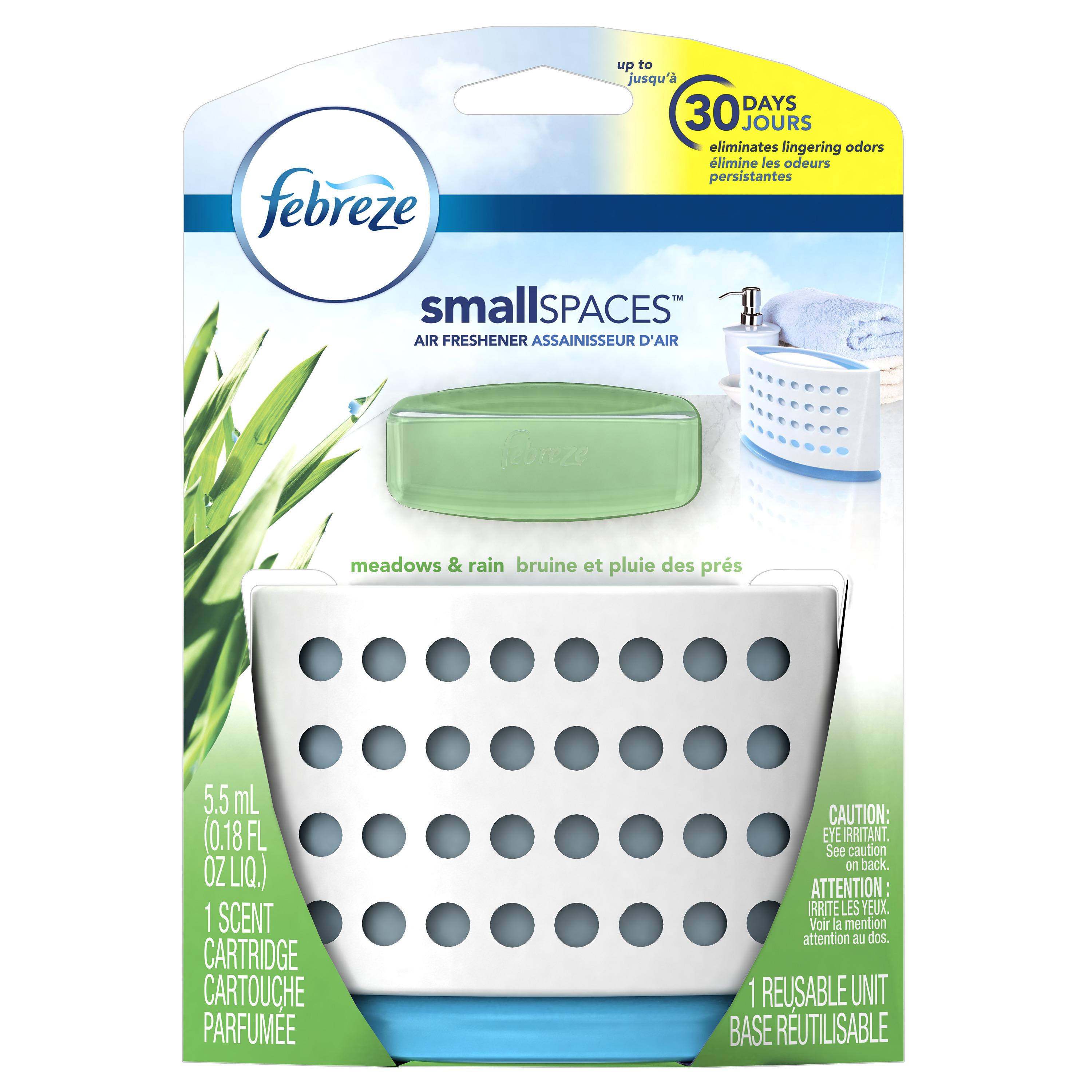 .