"Wow, she's savage." exclaimed one of my boys. We were partway into the first chapter of Harriet Tubman by Janet and Geoff Benge and my boys were already enthralled. Turns out Harriet Tubman is one of the coolest people they've read about in history, since she carried a pistol in her pocket to motivate panicking runaways. Harriet Tubman is part of the Heroes of History series, and takes place in Maryland. That's perfect because we are reading books through the 50 states this year, and Maryland is close enough we can do some field trips related to Harriet Tubman! Since this is really one of the first read-aloud books I've done with my youngest boys, I had been very concerned about how well they would listen, but not anymore. These books are written so well that even my youngest is happy to sit and listen intently to the story.
What I love about the Benge books – they are written so very well that they draw you in, and yet they hold true to the actual history of the character. The authors do tons of research, and stay true to the real story. But the action is so incredibly described, and faith is central in every book. I love having them on my shelf for my readers to grab, and three of my kids have read through the entire series on their own. I also love having the books to grab as read-alouds now that I am able to do that again.
Besides the Heroes of History series, they also have Christian Heroes Then and Now series, which features many different missionaries. all of the books are exciting and fun to read. So many books are available, its an incredible life work by the Benge family, and I highly recommend this series for anyone wanting living books to make history and church history come alive.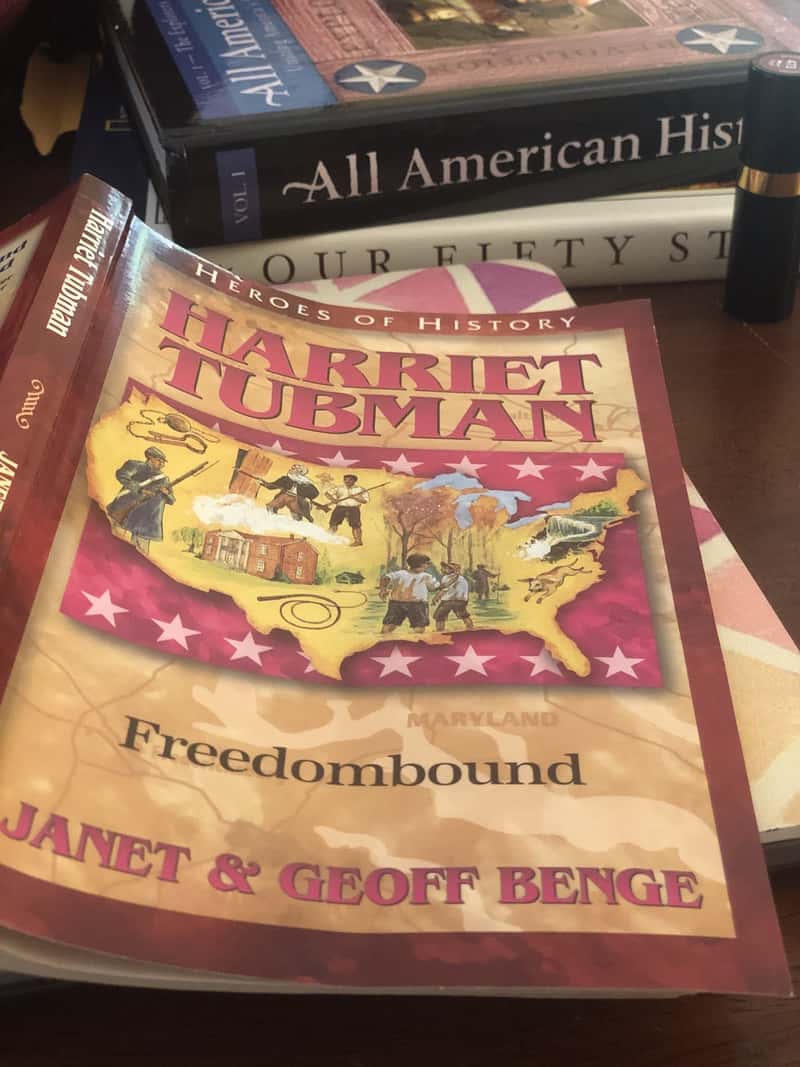 Have you seen the Benge Books? If you homeschool, you probably have seen them at homeschool conventions or one or two of the books have been used in your curriculum package. We are giving away several sets of these fabulous books!