Eating can actually be healthy and fun at the same time, but try telling a child this truth and you are likely to get some push back. In fact, when we wrote Transitioning Your Family to More Healthy Nutrition, we got some push back ourselves. "That's all well and good, but what if our kids just aren't buying it?"
With easy access to fast foods and other tasty cholesterol-rich snack items, helping your child see the importance of eating healthy and natural food may seem like an insurmountable challenge. However, it's time to get your kids on board with healthy eating.
Since access to unhealthy food choices are easy and plentiful, what exactly is the best way to instill healthy eating habits for your children? The answer is hard work. It will be hard work for a while, but the dividends will be worth it and these ideas will help you get past the push-back.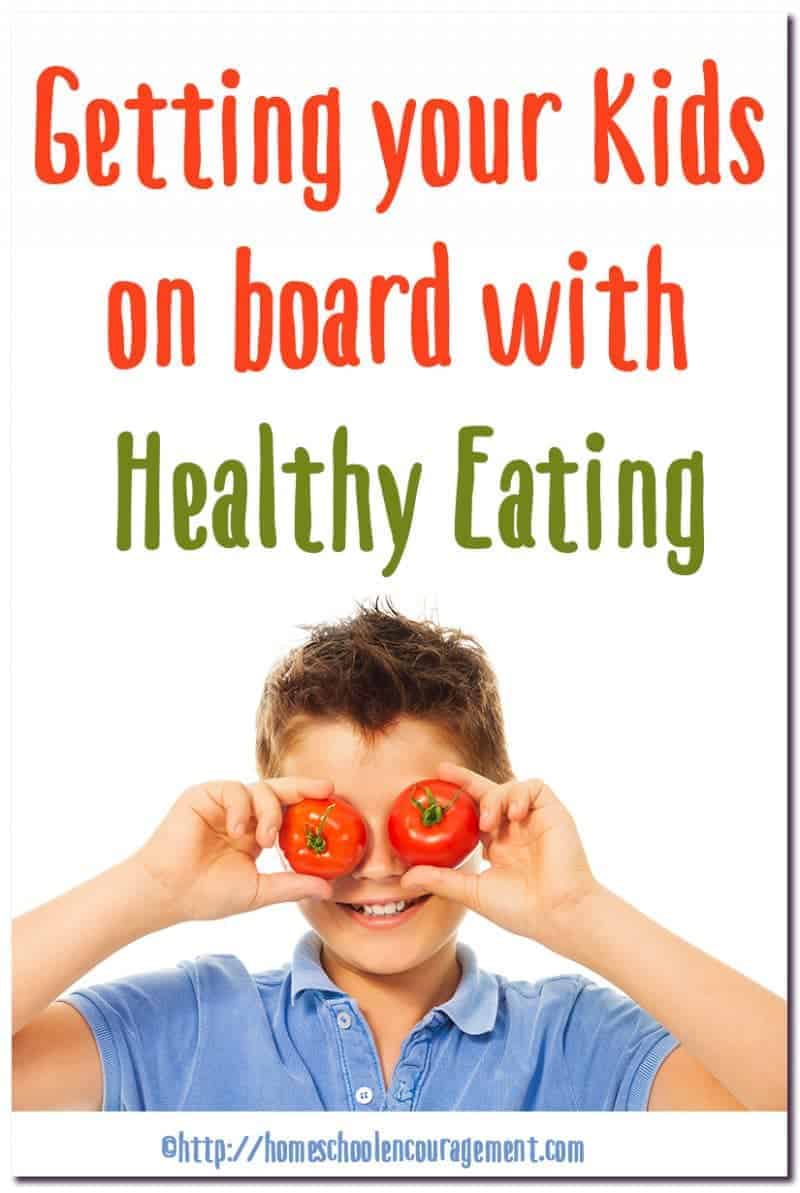 Demonstrate this Truth: Healthy Foods Actually Taste Good
Lets face it. Fast food and junk food taste good. However, we all know that fast food typically consists of high-salt, high-sugar, and high-calorie food items in a very convenient package. Even those little apple packets are full of preservatives! For parents who are concerned about their children's eating habits, it's important to demonstrate this truth: healthy foods actually taste good.
The reality is that healthy food can actually taste great, but it is up to you to help your kids see that as fact.
Serving Healthy Food Takes a Bit More Time and Effort
Getting your children to love eating healthy food may require more effort and extra planning than driving through the nearest restaurant. When you get home from the grocery store, or soon after, plan to spend an hour or so preparing food to take when you are on-the-go. This will help you resist the fast food temptation. Here are some ideas to get you started.
Be Creative When you Introduce Your Kids To New Fruits and Veggies
Who likes boring? Our kids are so used to getting everything in the form of entertainment – it can't hurt to serve healthy foods in an entertaining way. Especially when you are introducing something new.
We've got more creative ideas in 10 Ways to Encourage Your Kids to Eat Vegetables and Healthy Foods.
Let Your Kids Help You Cook
According to most healthy eating advocates, every child should be taught how to cook, both in school and at home, and not simply be fed with slogans about good nutrition. Make it a practice to involve your kids in the kitchen.
Never give up in your quest to help your children find the fun in healthy eating. It may take you more than 10 or 15 tries before your kids start appreciating the perks of eating legumes, beans, cabbage, squash, lettuce and other greens. It's worth the effort.