Second only to a love for Christ and service to Him who created us, a love to learn is one of the goals of our homeschool. Our thought is this. If a child or adult loves to learn, they can and will be able to learn most anything they want to learn. Now that doesn't mean that a child with a low propensity for Science is going to be able to become a doctor — that's not what I mean. I'm talking about having the foundation necessary to learn new knowledge and new skills, improving their knowledge base in any chosen area. That's powerful stuff! That's why I'm talking about inspiring a love to learn in your child.
This is not an area in which our family has "arrived." I have some children who absolutely LOVE to learn. I have other children who think learning is stupid ( we had a discussion about using that word just yesterday). I even have a couple children who fall somewhere in between. For now. I don't remember a time when I didn't love to learn, but looking back I am quite sure I would not have been able to recognize my love of learning in junior high and high school.
I knew that I loved to read biographies. I knew that I was one of only a handful who enjoyed history lectures. But I didn't really realize that I loved to learn until I married my research-happy husband and we found a common sweet spot researching together. The older I get, the more I recognize this fact. I love to learn! I'm hoping my kids are the same way.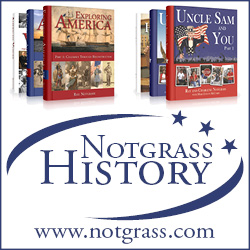 I'm doing a few things to move them in that direction. Maybe you'd like to try these out to?
Listen to great books as much as possible.
I am actually hindered in reading-aloud to my children by my weakened voice, but that doesn't stop us from listening. We have spent countless hours listening to audiobooks. I am slowly reading Prince Caspian aloud to my eight-year-old as much as I can handle. I have seen his interest in reading be renewed as the story has progressed. Reading aloud is a great inspiration!
Visit amazing places whenever you can.
I want my children to see me enjoying the act of learning. So I read books in front of them, and I also take them lots of places. When we go to museums, I read the placards and explore the knowledge to be gained. When we hike in a National Park, I help my little ones work through the Junior Ranger material. Wherever we are, we take a lot of field trips.
Show an interest in what your child is learning on their own.
My dyslexic child has an amazing gift. She can remember nearly everything she hears, and recite nearly everything she reads. She finishes a section of Flying Creatures of the Fifth Day and then wants to tell me everything she learned — she goes on and on and on, almost repeating the entire section from memory. It blows my mind. And to be honest, sometimes I am truly interested but more often then not she loses me after the first thirty sentences in a row — unless I'm careful. I am trying to be more aware of my attitude and reaction to her these days. I ask her questions, exclaim in surprise when I hear something new, and encourage her to tell me what she learned. When I respond with that attitude, her love to learn is sparked anew. When I tune her out after a few minutes — the next day she doesn't even want to read her lesson. It's amazing to me the effect my attitude has on my child's attitude.
Share what you are learning.
I like to talk about the things I am learning at the dinner table. I will casually bring up a topic we discussed in a church class, or perhaps bring up my amazement over the newest trend in blogging. My Mom and Dad started birdwatching when I was in Junior High. Mom got binoculars and books, and my Dad set up a bird feeder near a prominent window but far enough away that the birds felt safe. I remember Mom chasing down the name of a bird or calling us all to the window to see her newest beauty. I am not the only one of my siblings that enjoys feeding and watching birds to this day. Knowing that we love to learn is a great inspiration to our children! It is also a fun motivation for them to get involved in your area of interest. I've had so much fun sharing my love of blogging and the learning process with my oldest daughter. Shared interests knit you together.
Leverage Their Interests in a Big Way.
This is why I have LEGO® notebooking pages and math facts practice. — I needed to leverage my son's interests! This is why I sit down to help my daughter edit her blog posts even when I'm tired. — I'm leveraging her interests. This is why my bird-loving daughter has iBird Pro on her iPod — she wanted to be a birdwatcher as described by Jeannie Fulbright in Flying Creatures of the Fifth Day and she ate up every bird curriculum or supplement I could find. In fact, that's the idea behind all of the freebies at Homeschool Encouragement — we want to inspire your entire family to love learning and homeschooling.
What do you do to help inspire your child love to learn?