It is important for children to understand the origins and meaning of Memorial Day. My family has always celebrated Memorial Day with barbecues (cook-outs) or grilling steaks and eating well and just hanging out together on holiday. Across the United States, its the weekend the pool traditionally opens, and the day is spent relaxing with family. But the holiday itself is much more than that.
As Americans, we cannot lose sight of the great price that has been paid for our freedom. Massive numbers of lives have been lost to keep this country free and strong. Do your part to keep this country a free Republic by teaching your children the cost we have paid to get to this point. Your children will be the leaders and voters of tomorrow.
Did you know that Memorial Day was originally called Decoration Day? It is a day of remembrance for all those who have died in service of the United States. Memorial Day was started after the Civil war in a desire to honor the dead. It was officially proclaimed a holiday by General John Logan, wherein he stated: "The 30th of May, 1868, is designated for the purpose of strewing with flowers, or otherwise decorating the graves of comrades who died in defense of their country during the late rebellion."
The holiday is traditionally celebrated by visiting the graves of deceased veterans and decorating their graves with red poppies. Memorial Day is now celebrated on the last Monday of May and is still designated as a day to remember our war dead.
These websites include some wonderful activities, crafts, and ideas to help your child learn about and understand Memorial Day.
Learning About Memorial Day
If you are looking for websites to read and learn about Memorial Day – Edublogs has a great list of The Best Websites For Learning About Memorial Day.
Patriotism, Civics, Memorial Day from Rainbows within Reach is also a great place to read about Memorial Day.
Raising Sticky Hands does a great job of explaining the Difference Between Memorial Day and Veterans Day.
If you need writing paper to record your child's Memorial Day knowledge, we have a beautiful set of patriotic notebooking pages.
These Memorial Day Crafts and Activities for Kids from Roaming Rosie will help you reinforce your new-found knowledge of the day – talk about it while you craft!
10 Ways to Say Thank You on Memorial Day from the House of Hendrix will help you practice gratitude for our nation's military members who have died.
If you are looking for some afternoon fun, 7 Children's Games for Your Memorial Day Party from Toys in the Dryer will help you lighten the mood.
Poppies are my favorite memorial flower, and this Memorial Day Red Poppy Craft from Carrots Are Orange is perfect.
These Memorial Day Coloring Pages from Patriotic Coloring Pages are a perfect way to let your kids be active while they listen to you read one of the books below.
Memorial Day Books for Kids
Memorial Day for Kids by Natalie DeMarco
The Wall by Eve Bunting
Memorial Day For Children: The Special Day We Remember The Heroes who Died Fighting for America by Russ Stevens
Memorial Day Coloring Book: For Kid's Ages 4 to 9 Years Old  by Beatrice Harrison
More Patriotic Crafts for Memorial Day Celebrations
Memorial Day Puzzles from Katie's Daily Life
Pom-Pom American Flag Painting Craft for Kids from Crafty Morning
If you need Easy Patriotic Crafts for Kids Living On Love and Cents has these beautiful ones!
4 American flag crafts for Memorial Day from She Knows
Simple American Flag Craft for Kids from Housing a Forest
Patriotic Crafts from Fantastic Fun and Learning
Patriotic Picture Frame from Supermoms 360
How to Make a Patriotic Windsock for Memorial Day from Holidays Central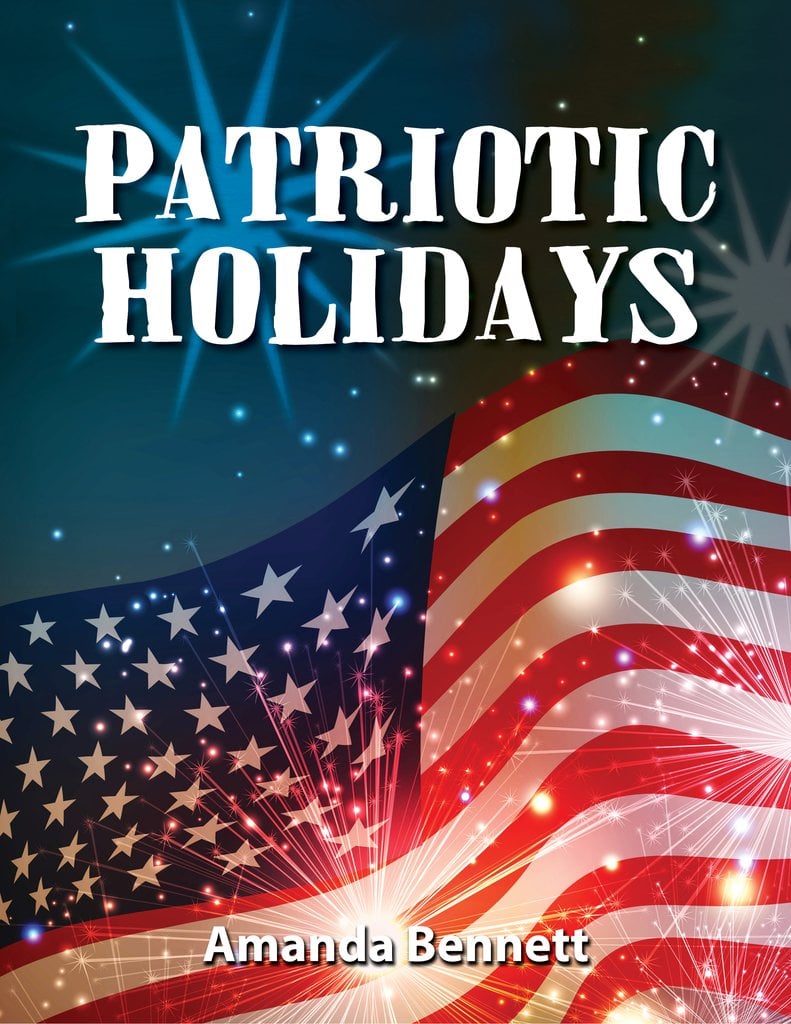 Patriotic Food for Memorial Day
Red, White and Blueberry Yogurt Popsicles from the View from Great Island
Stars and Stripes Dipped Oreos from CraftyMorning
USA Parfait from SuperMoms 360
Summer Ice Cream Sandwiches from Super Moms 360
S'mores on a Stick from SuperMoms 360
Red White and Blue Cookie Dough Dip from Raising Little Super Heroes
Red, White, and Blue Rice Krispy Treats from The Party Connection
Beautiful Patriotic Fruit Kabobs from Giggles Galore