Whether you're excited about the idea of field trips or not, they really do provide our children with uniquely wonderful learning opportunities. That's why we've made a habit for years to take at least one field trip a month.
It's much easier than you think to plan monthly field trips – and the end result is very rewarding!
Why Take Monthly Field Trips
With the habit of taking at least one field trip every month (often more), I bet our family has visited well over 100 places. That's a lot of experiential learning!
Not only do my children get hands-on, eyes-on, real-life learning during field trips, they're often taught by professionals who know much more than me about the topics at hand. It's definitely worth our time and effort (and money) for such powerful learning outside of the textbook.
History comes alive as you watch a reenactment or take a walking tour through a fort. Science ideas are cemented as you build and launch rockets at the science center. New observations are made in nature during an interpretive walk on the trails of the nature center. Theater, ballet, and classical music are truly appreciated as you enjoy various performances at the local opera house. Local history and culture are understood in a completely new light as you visit the cemetery for a scavenger hunt.
Field trips have been so much more than supplementation to our regularly scheduled lessons – they have been incredibly powerful modes of learning.
How To Plan Monthly Field Trips
There really is no right way to plan monthly field trips, but I'd like to share some possible scenarios to inspire you to in your own planning.
Off the Cuff
At the beginning of each month, scour your state's tourism calendar and choose something of nearby interest. You'll likely find things like interesting festivals and interpretive history events. If the tourism calendar doesn't provide great options, check the specific schedules of  museums, theaters, zoos, and other nearby destinations that tend to offer special classes and events.
School Supplementation
If you preplan school yearly or monthly, you can plan monthly field trips to supplement the learning. For example, if you'll be studying the Civil War at some point during a month, consider a field trip to a history museum, a battlefield, a play about the time period, or even an historical home of the time period.
Subject Themed
You can plan monthly field trips to supplement different school subjects each time. You might focus on science in September with a trip to the water treatment plant. In October you might take a guided history walk. To focus on fine arts in November, you might see a play at the children's theater. And in December, you might visit your state capitol to focus on government.
Yearly Focus
Sometimes it's nice to spend an entire year's worth of field trips focusing on one subject. For example, this year's focus could be nature study and each month's destination could allow for a new nature experience. During months when the weather is nice, you could visit the zoo, an arboretum, a nature preserve, a farm, an orchard, or nearby walking trails. In the cold months, take nature-themed classes offered at local museums, watch a nature-themed IMAX movie, visit a planetarium, or take a wintery walk on at a nature preserve.
Kid Planned
Everyone in your family could have their turn choosing a monthly field trip destination. If your children are younger, offer them a list of options. Allow older children more independence in planning. You'll likely be pleasantly surprised at their decisions!
Have a Plan in Place
No matter where you choose to go, you'll want to have a plan in place. That means you'll need to set the field trip date each month – and keep it. You'll need to know where you're going and just a couple of details in order to be prepared – like cost and hours of operation. It's a really great idea to call ahead to make sure you don't need an appointment for some places, too.
When dates are preset and the details are preplanned, it's so much easier for those fabulous field trips to really happen! I've created a simple yearly field trip planning page that I add to my homeschool binder. I'd love to share it with you!
[optin-monster-shortcode id="pjfe7aighq64qf1stld7″]
Ideas To Get You Started
Guided field trips are always fabulous, but not every destination offers that option. Sometimes you have to just go and explore venues on your own. When those venues are nature related, it can be easy to just wander around without much purpose. Wandering around in nature is never wasted time, but you'll find nature field trips to be much more productive and enjoyable with at least some sort of mission in mind.
100+ Creative Nature Walks can be your perfect companion! It's a grab-n-go curriculum full of nature walk ideas that will work in almost any nature venue you visit. Most of the ideas require no prep at all and can be used with multiple ages at once.
I can't wait to hear about all your awesome field trip experiences this year!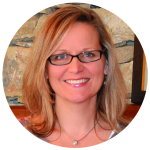 Cindy West is a veteran homeschooling momma of three. Her eclectically Charlotte Mason style includes bits and pieces of Classical education and frequent unit studies. She believes homeschooling should be a blessing to the entire family and strives to offer plenty of encouragement and creative learning ideas on her blog, Our Journey Westward. On her website you can also find the NaturExplorers series, Charlotte Mason Homeschooling in 18 Easy Lessons, and Loving Living Math among other helpful curriculum and teaching guides.