This post brought to you by CORT. The content and opinions expressed below are that of Encouraging Moms at Home.
As a military family, we move often and have learned with time that we can find the good in every location chosen for us. But there's this thing about moving with the military. The process from start to finish tends to never work out quite the way you expect. We have gotten used to upheaval.
One time, my husband got his orders with no time to spare and we started working to set up the packing/moving team. The only thing we could get scheduled would leave us sitting in an empty house with no beds and no furniture for a while. That's kinda hard.
We had already maxed out our allowed days in hotel rooms, planned the perfect "moving" vacation from one station to the next, set up our maximum number of days of temporary living quarters in our new location, and this is just how the timing worked out. And we certainly didn't have the money to add hotel days on our own.
So, we did what we had to do. We bought air mattresses. We kept our basic kitchen supplies and crammed them into our cars after. We threw out an actual mattress that we kept off the moving truck for the tired mother to sleep on. We sat on the stairs instead of chairs. And we managed.
Goodness, I wish I had known then what I know now about the military discount offered by CORT Furniture Rental. We could have had on-demand furniture for a fraction of the cost and lived in hassle-free comfort! (Military packages starting at $139/mo.*)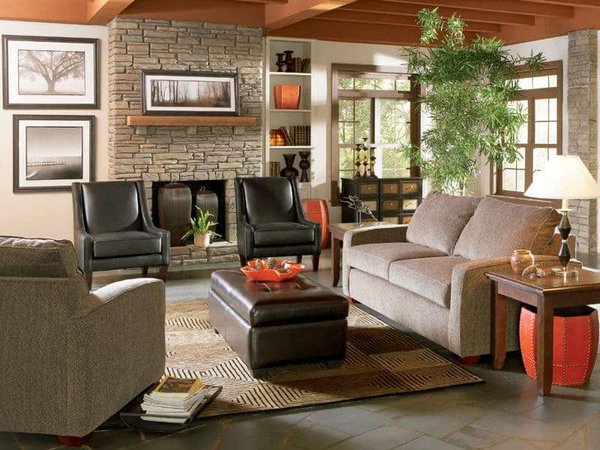 Whether you are moving between states, across country, or around the world, once you arrive at your final destination and move into that new house, you are ready to be done. You are ready to be home. And I've learned a few things that help tremendously to make that new house feel like home even before your "stuff" arrives.
How to make your house more like home before your household goods arrive.
Flowers. It might not seem like much, but beautiful real flowers feel like home. Whether it is a fresh cut bouquet sitting on top of the refrigerator, or a few flower pots hanging on the porch – flowers bring comfort.
Food. You'll need enough kitchen supplies to cook home-cooked meals. In the beginning eating out is exciting, but by the time you've been eating out for fourteen days straight, nothing says "home" like a favorite meal cooked in your very own kitchen. Of course, this can be tricky because you have to keep enough of your stuff to make cooking possible. Pots and pans, baking dishes, sharp knives, a cutting board, the list just adds up very fast and has to fit in your car. Unless you rent the Kitchen Essentials package from CORT Furniture Rental.
Wall color. Before your household goods arrive is the perfect time to get some paint on the walls and there is just something about personalizing the wall colors in a house that makes it yours – especially in kids' bedrooms. It's another step toward feeling at home.
Something new for the walls. Whether it's a new painting or a new bookshelf, a little something new to make your walls less bare while you wait on your stuff helps.
Splashes of color. Whether it's a few bright pillows and a vase in the living room or fresh fruit on the kitchen counter, or even the flowers I mentioned earlier – color creates a sense of home.
If you are waiting for a while on household goods delivery, rent furniture from CORT. You will all be more comfortable and more at home with furniture in the house. And you don't have to lift a finger. CORT will deliver and stage your furniture for you and come get it whenever you are ready to return it. It's furniture on-demand!
Make it smell good. Bake something. Baked goods bring wonderful smells into your home. Or light a candle.
Making it feel like home after your household goods arrive
Unpack picture frames first and get those on the wall, especially family portraits.
Set up the kids' rooms first. Packers will usually set up beds for everyone but once they are gone, unpacking the kids is usually quick and easy and will get them access to treasured friends (stuffed animals or dolls) and toys.
Get help so that unpacking can move fast. Our last move unpack was so incredibly fast because my in-laws came to help and my teenagers were amazing. The faster you can get your "stuff" unpacked and put away the faster you will feel at home. It's not always possible to have in-laws or teenagers but if you have children you should try to get some help when you unpack. It might be as simple as hiring a neighboring teen to keep the kids busy.
Get working blinds and window treatments hung. Finished window treatments allow privacy and help the room look complete.
Start running your bedding through the washer the minute you get the bedding boxes into the house. Nothing says "yuck" like bedding that has been in storage for weeks. And nothing says home like freshly washed linens.
What are your tips for making your new house "home" quickly?
*Military pricing is only available on military packages. Customer must present valid Military ID before delivery.