A friend of mine recently helped water our plants for a couple weeks while we were on vacation. I promised her all the produce she could pick, but for some odd reason the only things that ripened while we were gone were three cucumbers and one giant zucchini. Oops.
After we got home, we all came down with colds and a few days into that my friend showed up on our doorstep with something scrumptious to share — Lemon Zucchini Bread.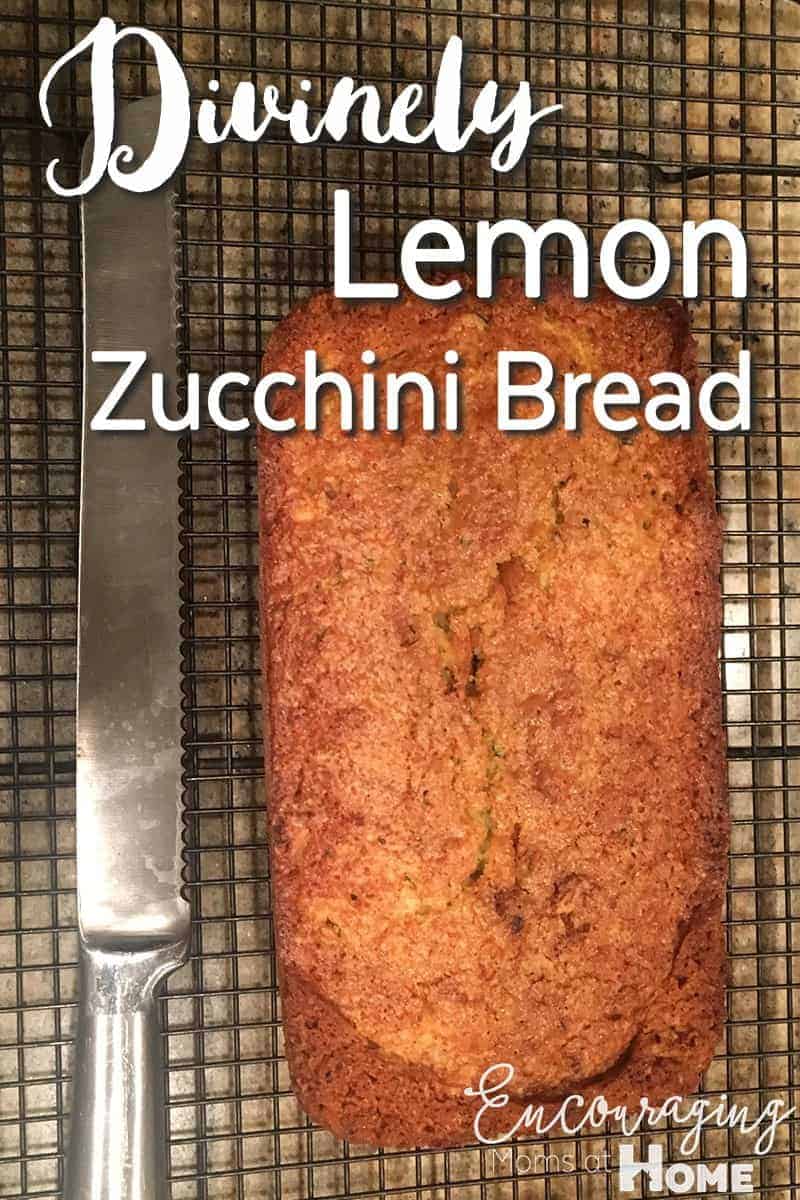 A few days later I was starting to feel better, but in picking a giant zucchini found on my plant, I accidentally pulled the whole thing up by its roots and had to pick all the zucchini. My friend had just left for vacation herself, and in the spirit of a happy baker, at 11:00pm one night, I decided to make zucchini bread.
I knew I did not have all the ingredients in her bread. I didn't have the recipe from her yet (and I wasn't going to text her at eleven o'clock anyway) but she had mentioned lemon yogurt, which I knew was not in my fridge. So I decided to come up with my own recipe for Lemon Zucchini Bread. Deep breath.
I don't come up with my own recipes very often, but I already had a fabulous quick bread recipe for amazingly perfect Banana Bread that I love. I figured I could use that as a base and substitute lemon and zucchini in place of banana and orange juice and maybe add some extract to bump up the lemon flavor.
The first bite of this bread out of the oven was divine! I knew I had made a new friend.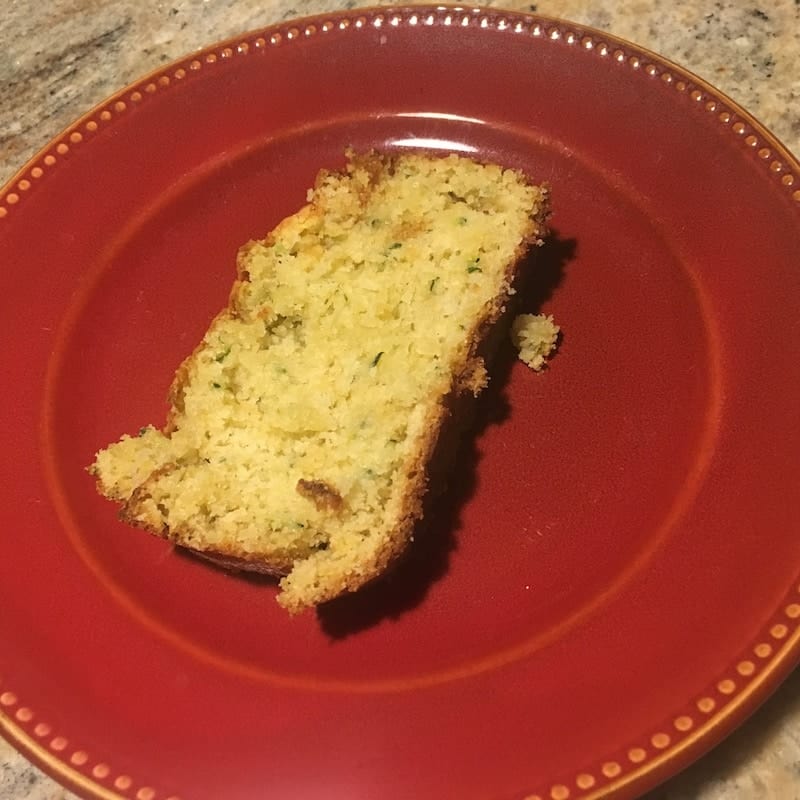 The wonderful thing about quick breads is you can just throw it all in the bowl and mix it with a mixer and it comes out wonderfully. So here are the ingredients to throw in your bowl on a printable recipe. Just look for the little printer and click to print!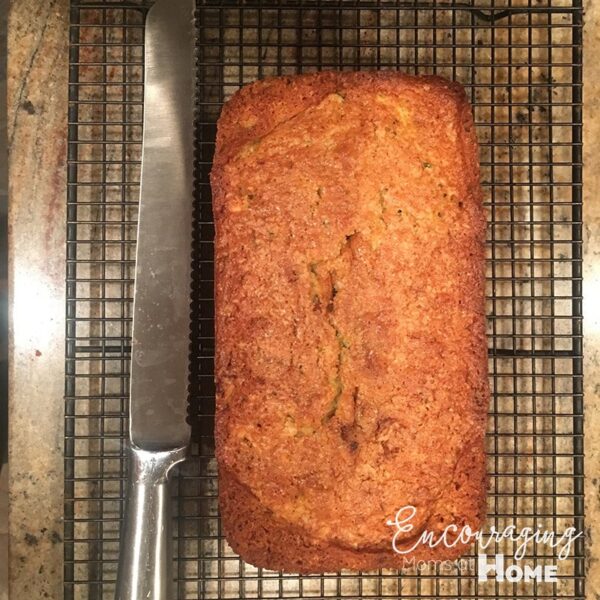 | | |
| --- | --- |
| | |
That's it! Throw it in a bowl, mix it with a mixer for three minutes, grease and flour a loaf pan (I use flour spray), pour in the mix, and bake it at 350* for 55-65 minutes until a knife comes out clean. And you have Divinely Lemon Zucchini Bread!
Nutrition Facts
Divinely Lemon Zucchini Bread Recipe Printable
Amount Per Serving
Calories 256
Calories from Fat 45
% Daily Value*
Total Fat 5g 8%
Cholesterol 12mg 4%
Sodium 388mg 16%
Potassium 85mg 2%
Total Carbohydrates 50g 17%
Protein 5g 10%
* Percent Daily Values are based on a 2000 calorie diet.