My kids love butterflies. Don't yours? In fact, over the years since I became a parent, I've been to more butterfly parks and butterfly rooms than I can count. It's always a hugely popular event in our family, and always we are hopeful that one will actually land on us and we will have an amazing moment of connection with a butterfly. Or maybe, we will even be able to watch one hatch!
In fact, one of my earliest memories of teaching preschool to my kids included having actual butterflies hatch in our dining room. It was incredible to watch the butterflies emerge from their cocoons!
Whether you are studying butterflies with your kids, or just celebrating spring and bugs, this super cute butterfly craft with popsicle sticks will be a fun activity for your children.
If you will be studying butterflies for a few weeks, you could do several butterfly crafts over the course of your studies, while you wait for those butterflies to hatch. And if you have crafty kids like my daughters were at this age, your daughters will love every minute of each preschool butterfly craft and will display their projects with pride.
You can print out the instructions for our preschool butterfly craft below by clicking on the print button. The instructions are also included on page 4 of the download so make sure to grab both. Here is a picture of most of the supplies you will need for this craft, but heads up – we forgot the paint.
The instructions start with painting the popsicle sticks with bright colors. I suggest buying colors that match the printed card stock you choose. Preschool-aged kids have a lot of fun painting and gain fine motor skills when they do this kind of work, so try to let them do the butterfly craft steps as much as possible! I know its tempting to do the painting for them, but really, a little mess will be okay. Use washable paints and clean up is a breeze.
Some of the steps are best done ahead by a grown up. We have tried to notate that for you on the printable instructions.
Our printable template includes eyes you can cut out, but of course, if you prefer, you can purchase sticky googly eyes to use instead. Either way, the eyes on your butterflies will be stinkin' adorable! In fact I think the whole butterfly is adorable, but I also admit to being biased.
The instructions reference "tightly-folding" the card stock shapes once you've cut them out. Help your child, but remember, this project does not have to look "grown-up perfect" when you are finished! The process and your child's pride are the purpose of any craft project; perfection is not the goal here.
If you want to have a preschool butterfly unit, we've included a complete list of daily activities for your unit below.
Start by buying a butterfly hatching kit and get the caterpillars. It can take a few weeks for the caterpillars to come, so plan accordingly. Actually, the company we used won't even ship you the caterpillars until it is warm enough for the hatched butterflies to survive, so this unit should be done in spring.
Day one includes hanging your butterfly kit in a prominent location and then you will spend a week or two reading, crafting, and learning about butterflies.
While we think this makes a great butterfly unit for preschool or early elementary, if you want more activities for your older kids to tie in, this is a fantastic Butterfly Unit Study.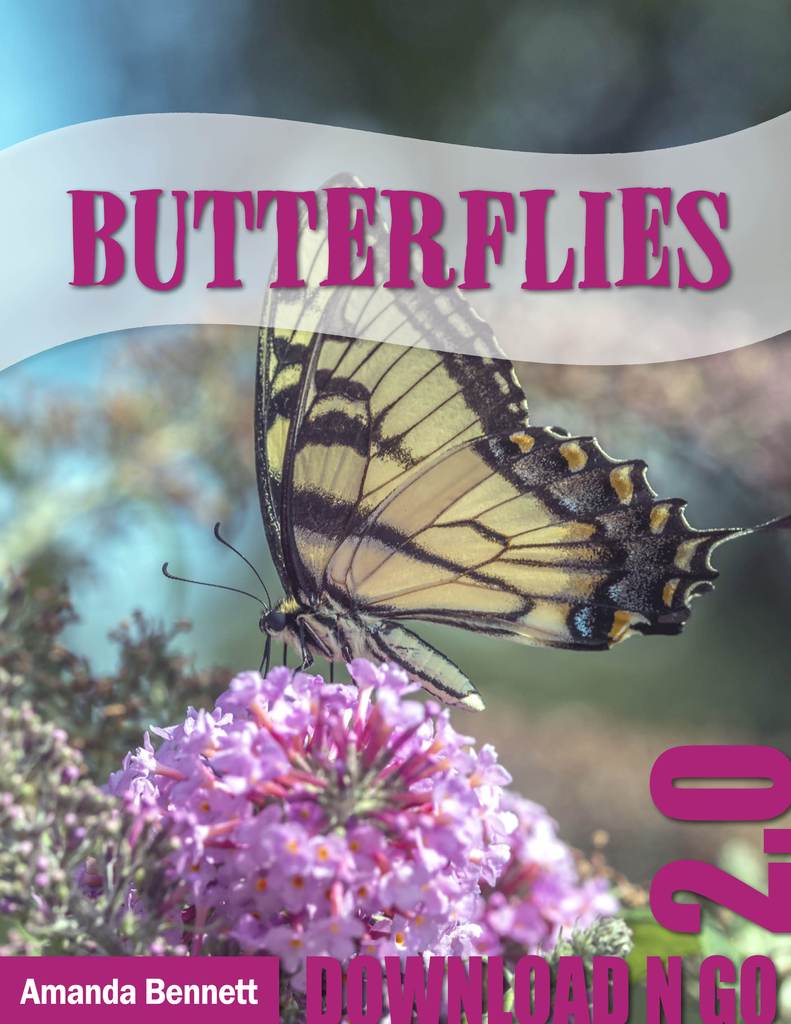 You can spend one week reading and learning about butterflies and then move onto something else, or you can spend the entire two weeks learning and reading about butterflies while you wait for those little caterpillars to emerge.
You can pick and choose which days to complete based on personal preference or do them all. You can even double up days so that you complete all of the list in one week! Make this your very own preschool butterfly unit. You do not have to do every single book, preschool butterfly craft, or activity on this list to have an awesome preschool butterfly unit!
Some of the books on this list are about butterflies from a scientific standpoint but at a preschool level. Some of these books are a story that don't really talk about the science of butterflies at all, but teach some other lesson using butterflies as the illustration. This will give you variety and a fun butterfly theme experience that doesn't get old.
This list includes some of our very favorite butterfly books; we hope you love them too! This free preschool butterfly unit is also included in your download.
Day One of Preschool Butterfly Unit
Day Two of Preschool Butterfly Unit
Day Three of Preschool Butterfly Unit
Day Four of Preschool Butterfly Unit
Day Five of Preschool Butterfly Unit
Day Six of Preschool Butterfly Unit
Day Seven of Preschool Butterfly Unit
Day Eight of Preschool Butterfly Unit
Day Nine of Preschool Butterfly Unit
Day Ten of Preschool Butterfly Unit
Print
Preschool Butterfly Craft
Printed Cardstock
Black Cardstock
Scissors
Glue
Hot Glue
Brightly Colored Paints
Paint Brush
Black Marker
Mini Popsicle Sticks
Instructions
Paint mini popsicle sticks with brightly colored paint and allow the paint to dry completely.
Cut thin strips of black cardstock and punch holes with a hole punch.
Cut the strips of black cardstock into 2 inch pieces, glue onto the back of the popsicle sticks and then glue a punched circle on top of each paper strip. This forms the antennae.
Print out the eye template, cut out and glue eyes onto each popsicle stick. These are super small, so best done by an adult. Or you could choose to use sticky googly eyes instead.
Use a black marker to add a smile onto the popsicle sticks. Set aside.
Print out the top and bottom template.
Cut the template out. (grown-up step)
Trace the circle and square onto printed cardstock and then cut out. (child step)
Tightly fold each shape accordion style. (refer to the photo)
(You can also experiment making other shapes into butterflies.)
Glue the top and bottom together with glue and secure to dry with a clothespin or use hot glue.
Fan out the wings once the glue is dry.
Glue the popsicle sticks into the middle of the wings.
Your butterflies are finished!
Recipe Card powered by