We talked about some of the over-arching ways we can lead our children to the concept of a biblical creation and we've got a huge list of over 75 activities, crafts, games, and snacks you can do to illustrate the creation story as you work through it and teach it to your kids. But the bottom line is, in order to teach your kids about creation you are going to need resources. Books. Videos. Apps. Curriculum.
That's what this post is about – the resources you can find to help you teach a biblical view of creation to your kids in a very practical way.
Videos that Teach Creation
Incredible Creatures that Defy Evolution (I,II, and III)
The Creation Series (The Heavens Declare, God of Wonders, & Heavens Declare: Beyond the Milky Way) or The Creation Series (3 disc set)
Wonders of God's Creation: Planet Earth
Wonders of God's Creation: The Milky Way
Wonders of God's Creation: Animal Kingdom
Wonders of God's Creation: Thundering  Earth and Roaring Waters
Wonders of God's Creation: Human Life
Wonders of God's Creation: Whirling Winds
Awesome Science with Noah Justice 
Books with a Biblical View of Creation
(Picture Book) The Creation Story by Anne Millard
FREE Kindle Book: In The Beginning – Children's Creation Picture Book – God Created by Kirsty Sedgwick and Ryan Hicks
Dragons: The Legends and Lore of Dinosaurs. It's incredible.
Marvels of Creation series by Buddy Davis – beautifully illustrated!
World of Animals by Masterbooks is a fabulous big-picture, young-earth creation encyclopedia-style book. Think Usborne without the evolution. They also publish World of Science. Excellent. We like to read a couple sentences from each page to start out when the kids are little, and as our children get older we read more of the page. The pictures in these books are stunning!
In Six Days: Why Fifty Scientists Choose to Believe in Creation by John F. Ashton 
The Young Earth: The Real History of the Earth – Past, Present, and Future by John Morris
In the Beginning: Compelling Evidence for Creation and the Flood (8th Edition) by Walt Brown 
Creation Basics & Beyond: An In-Depth Look at Science, Origins, and Evolution by Institute for Creation Science
Unlocking the Mysteries of Genesis: Explore the Science and Miracles of Creation by Henry M. Morris
Curriculum to Teach Creation Science
Exploring the World of (Chemistry, Biology, Medicine, etc.) by John Hudson Tiner are an excellent transition to more meaty science.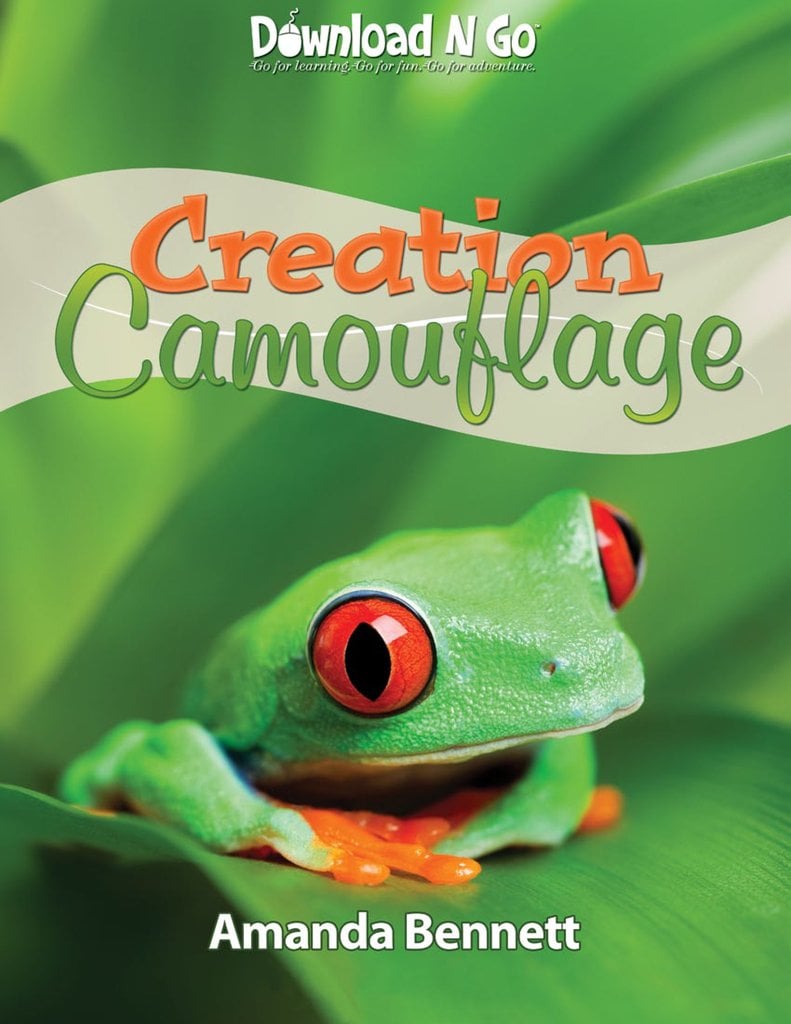 We use the science curriculum from Apologia Educational Ministries extensively for all ages of children. We are currently using Land Animals of the Sixth Day by Jeannie Fulbright with our three youngest children. Our middle child is using Exploring Creation with General Science by Jay Wile. And our two oldest children are working through the high school physics text: Exploring Creation with Physics.
We have now used nearly all of the science curricula from Apologia and cannot recommend their materials enough.
Apps with Creation from the Bible
The Bible App for Kids (Free on Amazon!)
Bible App for Kids – Life.Church (iOS devices)
Toys that Teach Creation Science
Beautiful Days of Creation Stacking Blocks from Melissa and Doug
Creation Story Flannel Board Story from the Beginner's Bible
Creation Stickers from Alphabet Alley