We endeavor as Christian parents to teach our children to look at the world through a biblical lens. In today's culture, this is not an easy task. Our children are inundated with relative morality, worship of nature, evolution, humanism, pantheism, transcendentalism, post-modernism, Taoism, and spiritualism through screen-based media and other influences. I've noticed a significant trend – specifically with gaming and the super hero culture which tend to have strong religious overtones that are not Christian and are even anti-Christian.
So whether you believe it or not – your children really are being inundated.
And I say all that as a homeschooling mom whose kids are home all day and are less influenced by peers and teachers and curriculum than most. I am sure it is even more overwhelming if your child is in public school.
We've been studying bears with Apologia's Land Animals of the Sixth Day by Jeannie Fulbright. My youngest son walked up to me yesterday and asked something like "Mom, is it true that bears have adapted to their environment to change their fur to white so that the salmon cannot see them as well?" And when I questioned him further "They told me all about that on Wild Kratts."
Now I already knew that Wild Kratts contains quite a bit of evolutionary thought in the episodes but I have always believed that the excellence of the other content was enough to allow the boys to watch and enjoy the show. If it is a blatant reference to evolution, I tend to hear it and speak to it in the moment. But much of it is subtle. And video is a much more powerful influence than listening to mom read, especially when you are seven.
So how exactly can we teach our children a biblical view of creation?
Because this is not something we can ignore. Here are some of the ways we attempt to teach our children a biblical worldview of creation.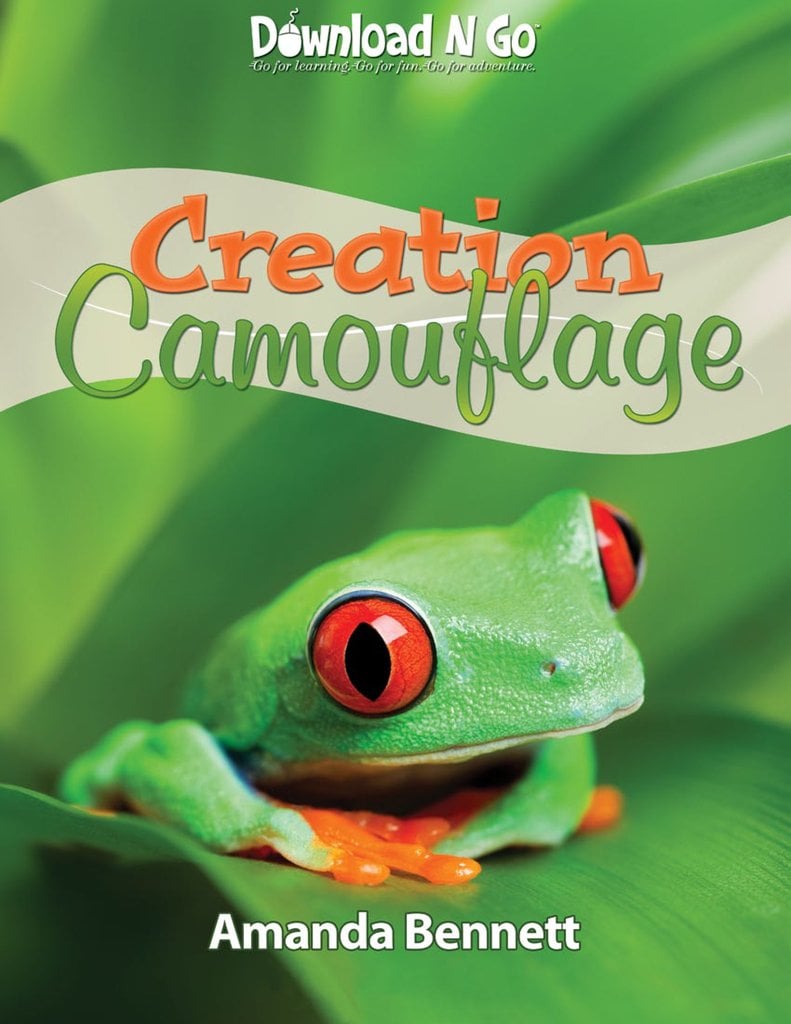 Choose Resources Carefully
It starts young, when our little ones are first introduced to dinosaurs. So we start young too. When we started looking for dinosaur books with a correct view of biblical history, we were shocked to find them lacking. However, in 18 years much has been done to improve in this area. It is possible to find books which either present a correct view or do not include any elements of evolution in what is taught. However, it doesn't stop there.
As your children grow, you should keep tabs on what they are being taught. If you do not have direct influence over the school curriculum, you can stock a library of biblically-based books in all subjects by shopping through publishers such as Master Books, New Leaf Publishing, Apologia Educational Ministries, and many others. Encouraging Moms at Home even has creation-based clothing like these Dinosaur T-Shirts!
We have an excellent list of videos, books, apps, and toys that teach creation to help you find what you need in our Ultimate Resource List: Creation from a Biblical View
The opposite is also wise – to specifically avoid products which subtly, blatantly, and/or aggressively contradict a biblical worldview. Don't just blindly approve every new app your child requests, even if it is rated 4+. I've been shocked by the content of some of these simple apps and if you don't read the descriptions and look at images carefully, you might miss some of the more subtle references to other religions and worldviews.
Follow Through with Discussion
In today's culture it is nearly impossible to escape all references to evolution which are presented as fact. One of the best ways to counter this is to take every opportunity to follow up with discussion. If your child is watching a Wild Kratts video or an episode of Arrow on the CW network, be a part of that experience and discuss the differences between your view and that of the Kratt brothers or super heroes. Talk about the why.
Provide Guidance and Oversight
If your child is working on a research project about mammals, help them find solid internet sources for creation information. It's not surprising that a search in Google yields a Wikipedia link discussing the "myth" of creation as its first result. Even Google searches are engineered to lead us toward a more liberal view of life! And left on his own, your child will work through the first five or more links in this search becoming more and more convinced that creation is a false myth based on a dated religion.
Ask Important Questions and Encourage Questions
Asking good questions is an excellent way to get kids thinking about what they have heard and what they have been taught. It's easier to just ignore the things you hear with your kids and move on. But whenever you can, ask your kids to think about what they just heard. It's also important not to dismiss valid questions about evolution as if they have no merit. If we cannot answer our child's questions respectfully and thoughtfully, they will simply take their questions elsewhere.
It can be more difficult during museum or zoo presentations to respond appropriately. Just last week we were at a Corn Maze watching a pig race when the announcer made a passing reference to evolution! In some of those public situations it is good to engage with the presenter and be a light, but at other times it is best to have quiet discussions over dinner later. Once your children have solid beliefs, they may not give you a choice and will bring creation up themselves!
These are a few ways we try to teach our children a biblical view of creation, but I'd love to hear from you!
What kinds of things do you do to teach creation from a biblical perspective?