Every year, I think maybe this year we will celebrate Saint Nicholas Day and maybe gift the neighbors with Christmas cookies on that day and do some special things. But we have so many other things to think about, I don't ever get around to it.
This year I've started thinking about it early. Very early. It's still November, and I'm about to publish this post about celebrating Saint Nicholas Day with your kids. I'm pulling together all of the fabulous ideas I can find — plus I'm gifting everyone who wants it with a GORGEOUS Saint Nicholas coloring page in this post.
Don't forget to enter our Christmas Blessings giveaway which you will find at the end of this post.
If you live in any Western country, Saint Nicholas Day is celebrated on December 6th. Eastern European countries celebrate Saint Nicholas Day on December 19th. The most common celebration of this day is feasting, a church service focused on the spirit of giving, and the setting out of shoes or stockings on the 5th to be filled by Saint Nicholas.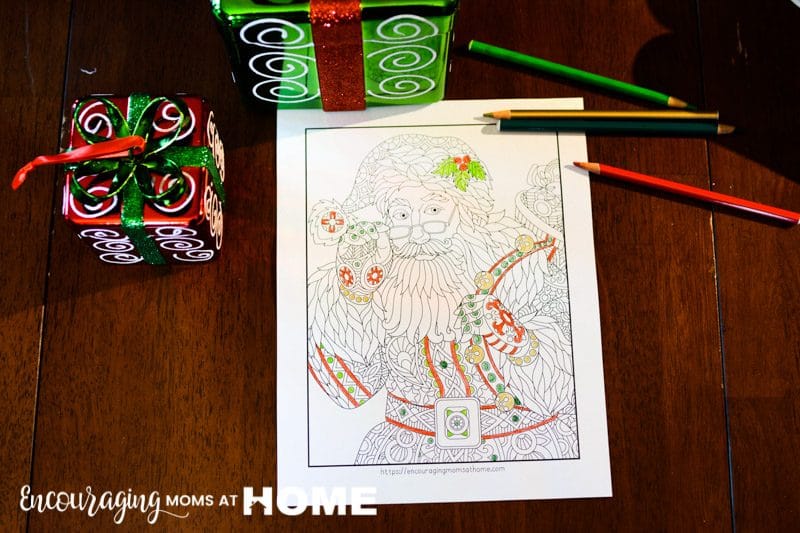 Most Americans (except those living in areas heavily influenced by German immigrants) have moved this tradition to be merged with their celebration of Christmas Eve and Christmas Day.
We prefer to keep Christmas Eve and Christmas Day mostly about Jesus and I think that having a Saint Nicholas Day celebration will be a fun way for my kids to learn about the traditions of St. Nick aside from those Holy Days we set apart.
How to Celebrate Saint Nicholas Day with Kids
My favorite tradition for Saint Nicholas Day is the practice of taking small treats or favors to your near neighbors and dear friends to honor the memory of Saint Nicholas and his giving spirit. Learning about the various traditions surrounding Christmas and how they have evolved from the memory of the original Saint Nicholas of Myra would also be an excellent way to celebrate Saint Nicholas Day.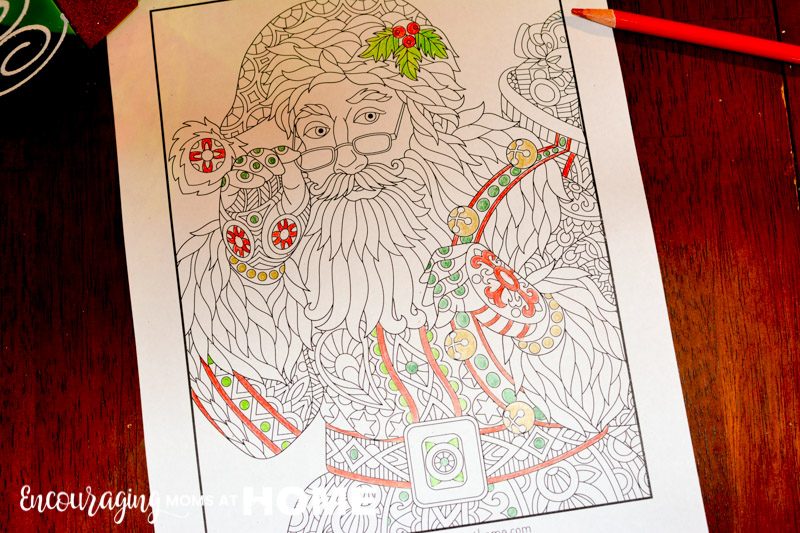 Read the real story of the legend using this fabulous picture book: Saint Nicholas – The Real Story of the Christmas Legend. If you don't celebrate Santa Claus in your home you might want to leave out the last page, so maybe read ahead.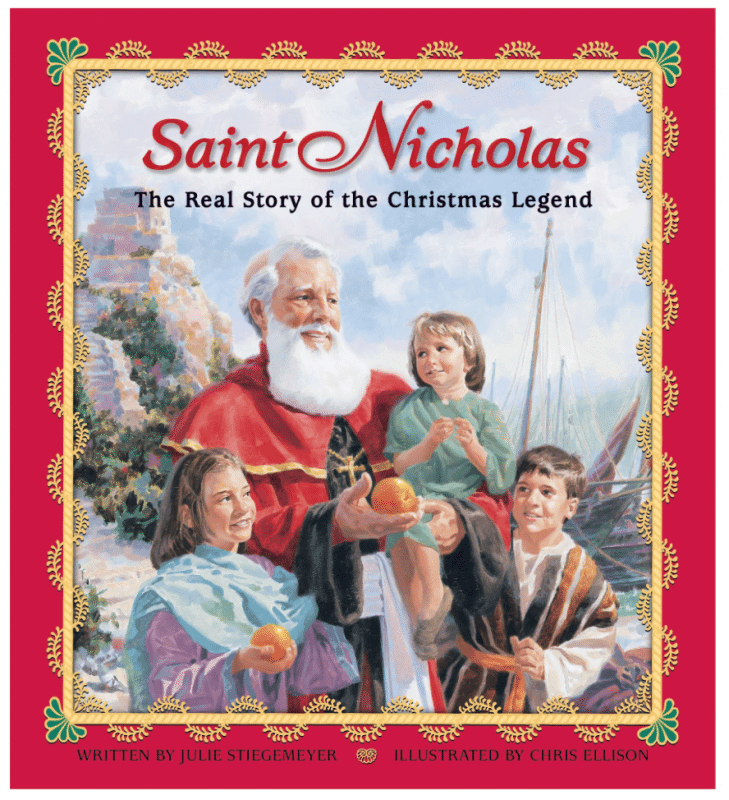 Your children might also enjoy putting together this articulated Saint Nicholas paper doll — a printable download from StellaMarigoldArt.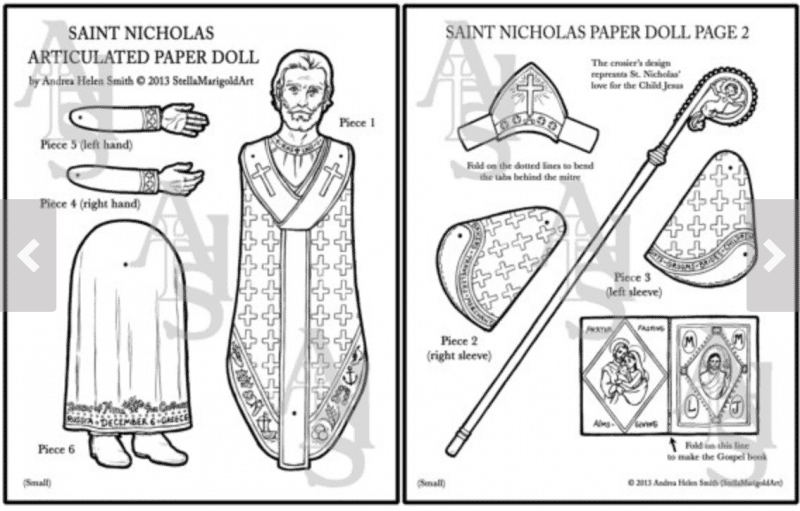 We always enjoy watching Saint Nicholas: A Story of Joyful Giving from VeggieTales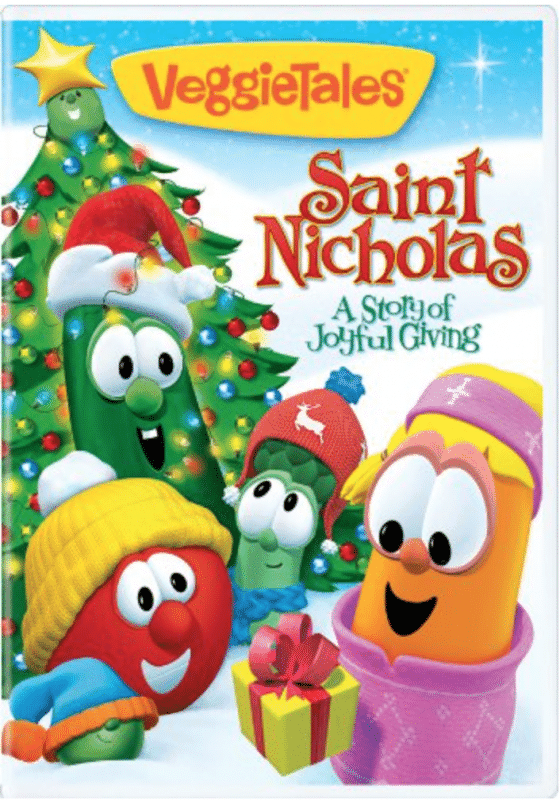 Here are a few other posts with great ideas for celebrating Saint Nicholas Day with Kids:
Crafty Mom Share has a great post on Saint Nicholas
Wise Owl factory has a free printable about Saint Nicholas Day in the Netherlands
Awe-Filled Homemaker has a Saint Nicholas Unit Study, a free Saint Nicholas printable, and a free Saint Nicholas Coloring Page.
Cooking Whiz Cafe has Saint Nicholas Day Donuts
–>Click here to get our free Saint Nicholas Coloring Page and we've included a brief history of the saint to share with your children as well!
Our Christmas Blessings Giveaway in Celebrating the spirit of Saint Nicholas
In the giving spirit of St. Nicholas, I have partnered with 22 other bloggers to give TWO families $500 Paypal cash in the 4th annual Christmas Blessings Giveaway!
Our hope is to bless two families this year by allowing them to fulfill their kids' Christmas wishes, pay off a bill, or to help build up their nest egg. Whatever the money ends up being used for, our prayer is that it helps to lessen any financial burden and/or fills a specific need.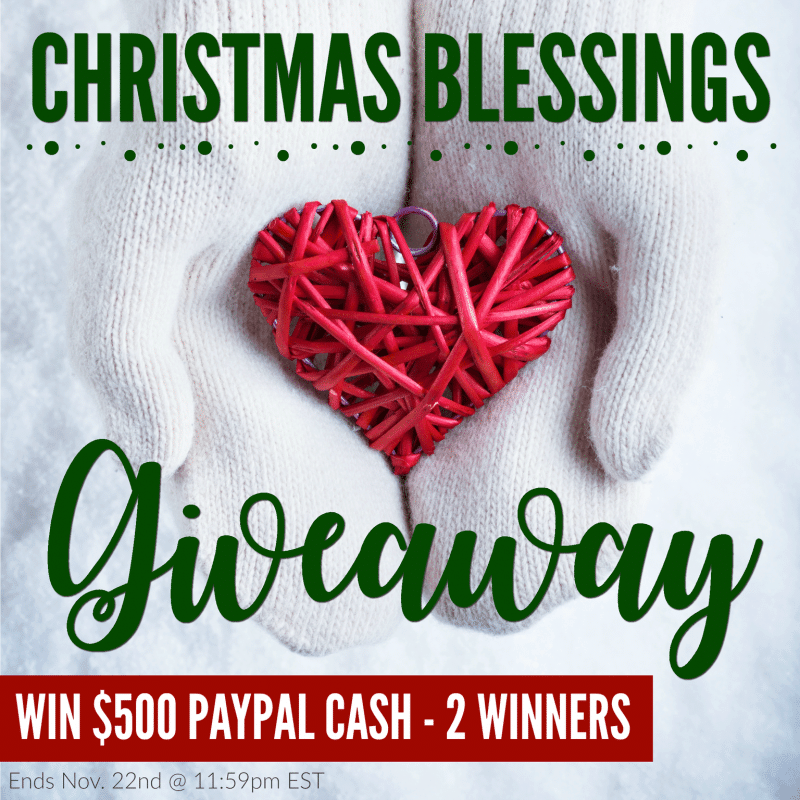 You can earn a lot of entries using the Rafflecopter form below. I know it can seem tedious and time consuming to go through all the entries, but isn't a chance at $500 worth it? I think it is! Plus, if all of these generous bloggers didn't participate, we wouldn't have been able to have such big prizes! So I hope you will take the time to go through each entry. Who knows, maybe you will find some new blogs to follow.
The giveaway will run from Monday, November 13th through Wednesday, November 22nd (ends at 11:59pm EST). Winner will be notified by email shortly after the giveaway ends and will have 48 hours to respond to claim the prize or another winner will be drawn. You must have a Paypal account to win.