Growing up, I was never a big fan of spritz cookies. They all tasted dry and bland. A few years ago, I wanted to make spritz cookies with my children because it seemed like a fun way to make cookies. We bought a Cookie Press and I went in search of the perfect spritz cookie recipe. The recipe I found included cream cheese.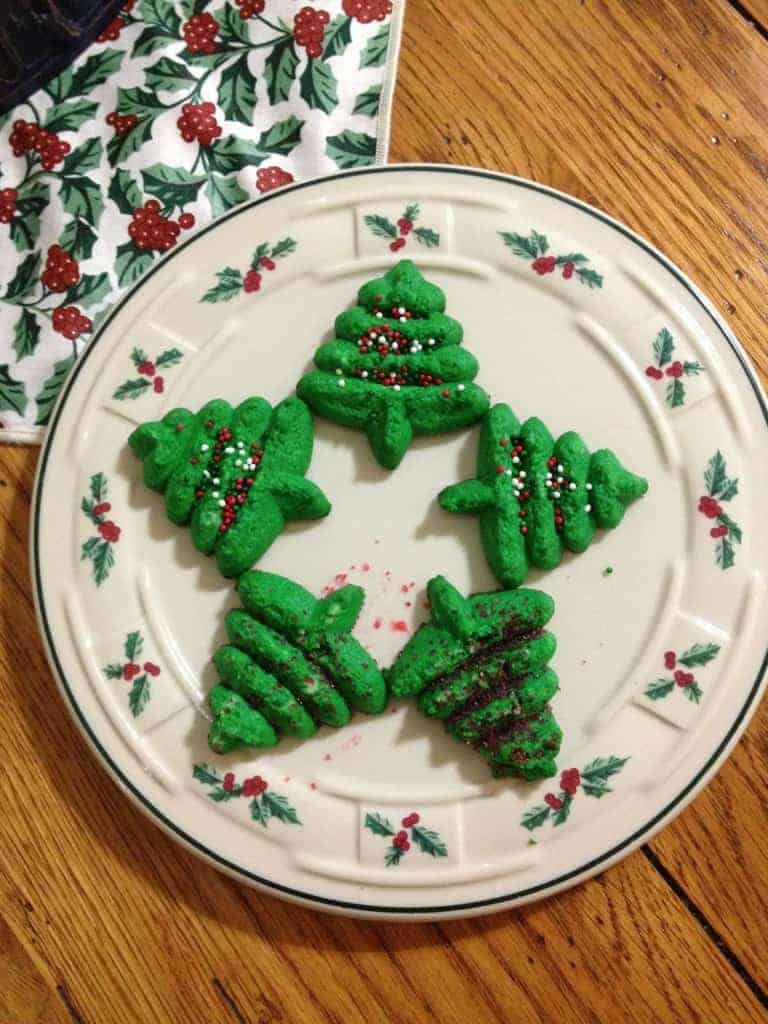 One day I had exactly one ounce more cream cheese then the recipe calls for and I didn't want to waste it. So I mixed it in and took out two tablespoons of butter. The result was even just a little bit yummier. I'm never hooked on the first cookie, but by the time I have two or three of these I find them addicting.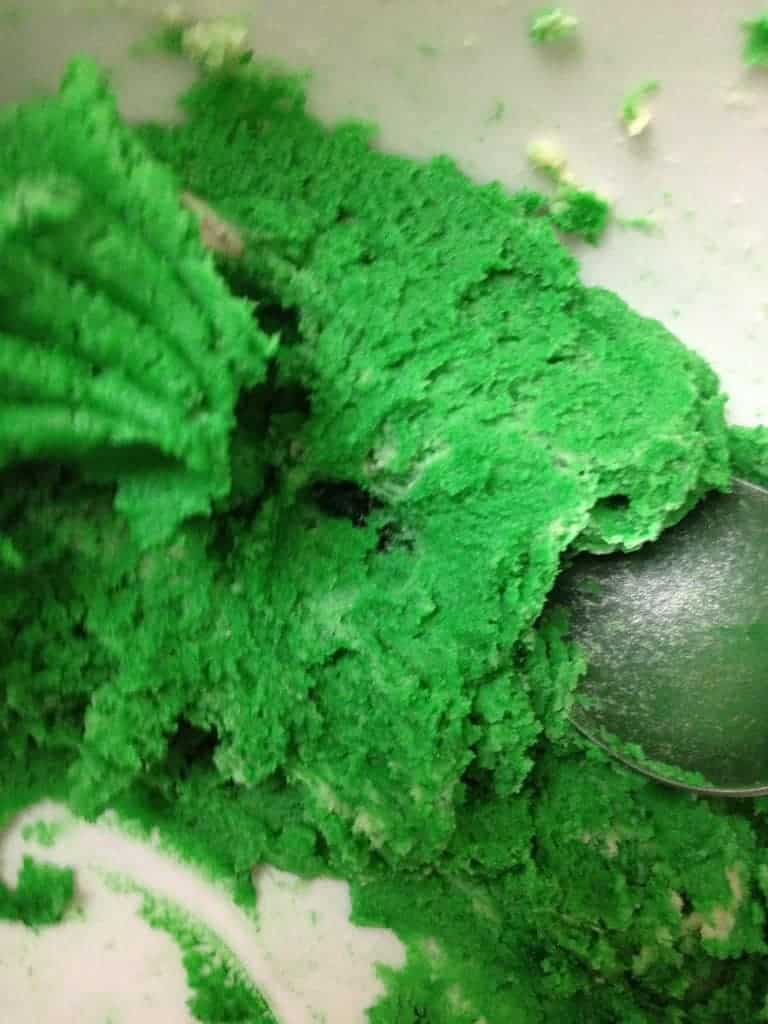 I wouldn't exactly call these cookies moist, but they are more moist then any other spritz cookie we've tried. Cooking time is also key in keeping them from drying out too much. The cream cheese gives just a hint of cheesecake flavor. We add dye to make wreaths and trees, and also make some without dye. My children naturally enjoy adding all kinds of Christmas sprinkles, but I prefer sugar so we make some of each!
The instructions for this cookie are pretty simple. Bring Butter and Cream Cheese to room temperature or at least soft enough to mix easily.  Mix 1 Cup of Butter (minus two tablespoons) with 4 ounces of Cream Cheese and 1/2 Cup of Sugar plus 1 tablespoon.  Add in 1 tsp of Vanilla. Gradually add 1 3/4 Cups of Flour and a small amount of food coloring if desired.  Press through a cookie press into your desired shape onto an ungreased cookie sheet.  Bake at 375* for 10-12 minutes — until set but not brown.