Build life skills that are essential and carry on into adulthood! Here's a mega list of chores for kids, ages 3-12!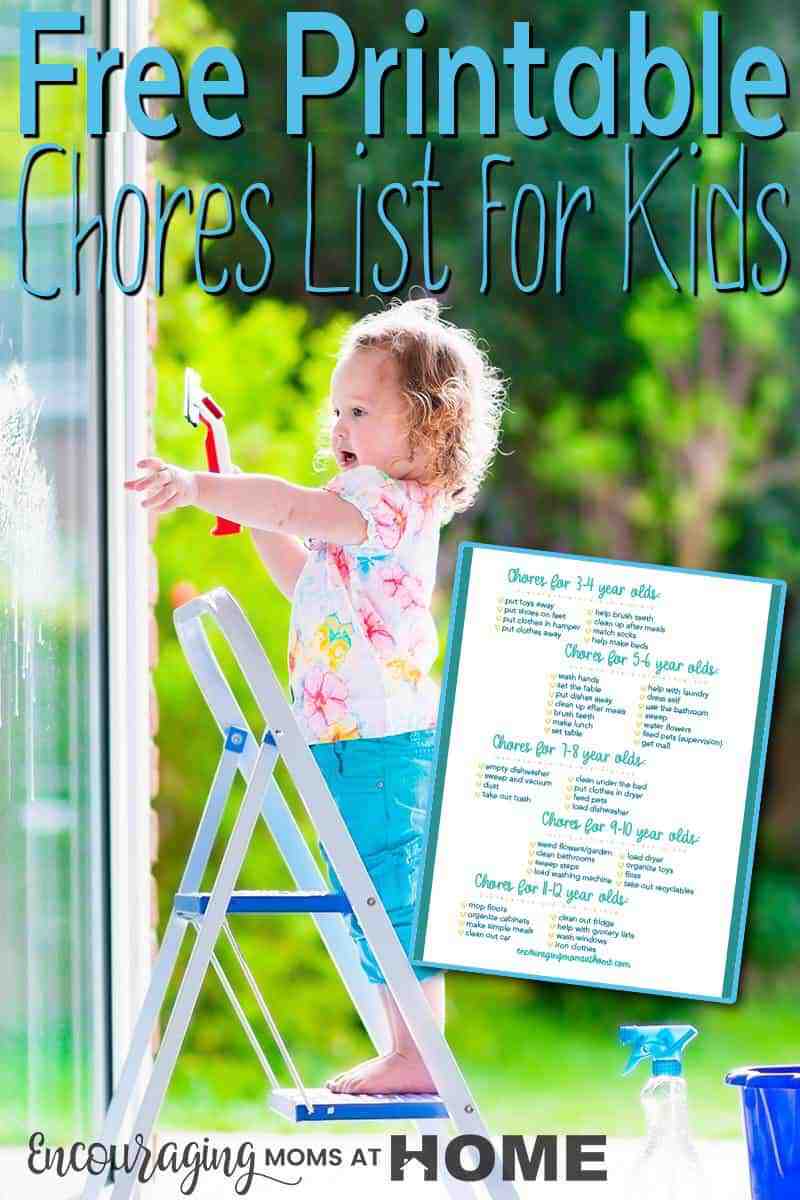 Each family's chores will be different, but some chores/life skills are universal, and are a great way to help prepare kids for adulthood. Learning how to put toys away as a toddler can grow into learning how to properly care for a car as a teenager. Basic family chores can also teach taking pride in your work, teamwork, and responsibility.
Chores for 3-4 year olds:
put toys away
put shoes on feet
put clothes in hamper
put clothes away
help brush teeth
clean up after mealtime
match socks
help make beds
Chores for 5-6 year olds:
wash hands (while counting to 20 or singing the ABC song)
set the table
put dishes away
clean up after mealtimes
brush teeth
make lunch
set table
help with laundry
dress self
use the bathroom
sweep
water flowers
feed pets (with supervision)
get mail
Chores for 7-8 year olds:
empty dishwasher
sweep and vacuum
dust
take out trash
clean under the bed
feed and water pets
load the dishwasher
Chores for 9-10 year olds:
weed flowers/garden
clean bathrooms (they may need help with certain chemicals)
sweep steps
load washing machine
load dryer
organize toys
floss
take out recyclables
Chores for 11-12 year olds:
mop floors (A Swiffer is great for kids to learn)
organize cabinets
make simple meals (Pinterest is a great resource for finding easy, budget-friendly meals)
clean out the car
clean out the fridge (clean up spills, get rid of old/moldy food, etc.)
help with grocery lists (and budgeting, if need be)
wash windows
iron clothes
Download this handy list by clicking the blue link below!
What are the best chores for kids? Do you have any secrets for getting kids to enjoy chores?