That moment when you realize your child just touched three worms on your way into a restaurant. Or you get to a restaurant and the only available table is a mess. Or you are trying to get through a grocery trip and a massive headache starts. Or you are driving to Grandma's house and someone gets carsick.
Seriously, sometimes I feel like if one more child brings a bird feather into the kitchen and then grabs an apple before I can say "wash your hands" I think I might cry! It happens all the time – because my kids are always touching something.
When we go to a store, they touch all the handrails. If we go to a restaurant, they inevitably have to use the restroom. If we go to the park, they find feathers, owl poop, or creek water. And I want to say:
For crying out loud! Don't touch ANYTHING!!!!
But I know that's not healthy. Kids need to touch and experience nature – sensory input is incredibly important! Not so much in the bathrooms, but still. Getting upset doesn't really solve anything. I'd rather reach for an all-natural hand-sanitizing solution in my purse and shrug my shoulders without concern.
Roller bottles are a perfect solution for taking essential oils on-the-go because you can pre-mix them in the carrier oil of your choice and they are diluted and ready to apply. They are also small enough to be lightweight and fit easily into the purse of your choice.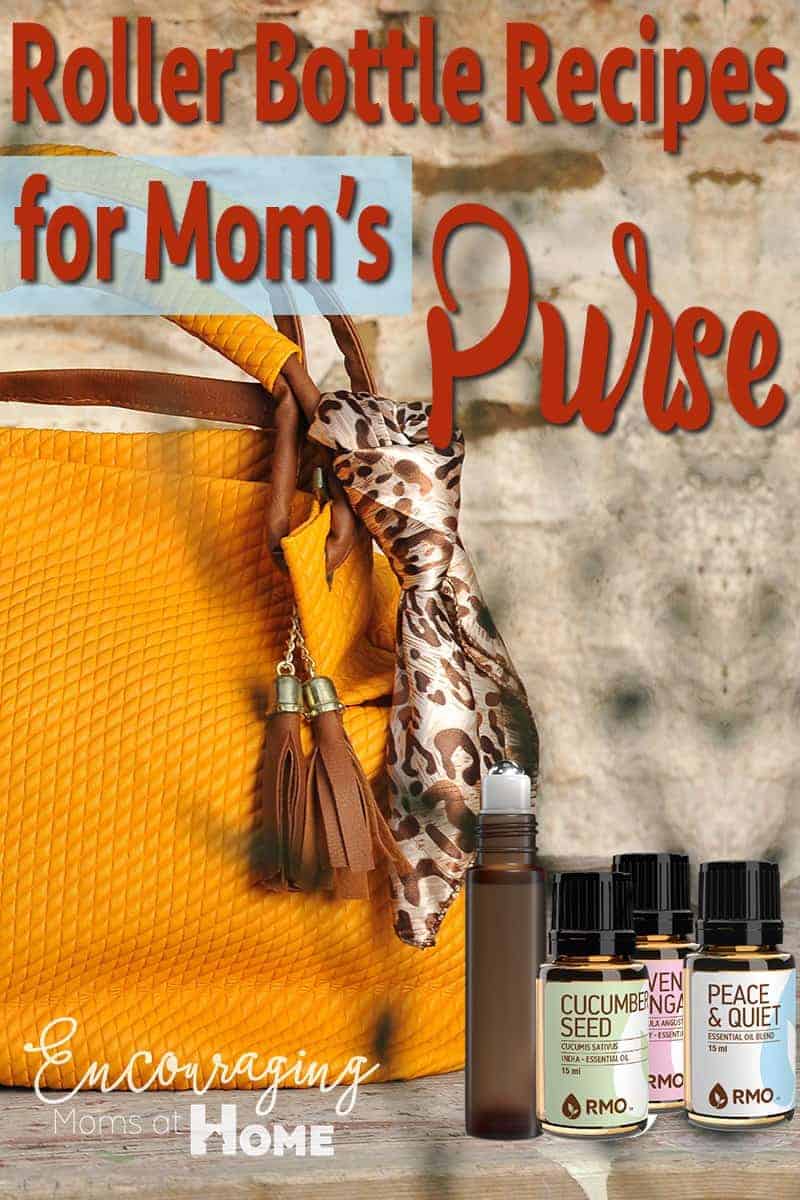 For each of the following recipes, put the essential oils into the bottle first, and then fill the remaining space in the bottle with the carrier oil of your choice such as fractionated coconut oil, almond oil, or olive oil.
None of these recipes are appropriate for children under two. Please do your own research about essential oil safety and children.
Essential Oil Recipe to help calm anxiety
1 Drop Bergamot
1 Drop Lavender Hungary (my favorite lavender!!)
2 Drops Peppermint (Do not use on children under six. Substitute Sandalwood EO.)
Top off roller bottle with carrier oil.
Essential Oil Recipe for sanitizing hands or surfaces
3 Drops Red Mandarin (my favorite essential oil!)
1 Drop Lemongrass (do not use on children under two years of age. Substitute Grapefruit EO instead)
1 Drop Tea Tree
Top off roller bottle with carrier oil.
To use on surfaces – blend with water and include one recipe for each ounce of water. Place in a spray bottle. In a pinch, remove the lid of your roller bottle and dump it on the table!
Essential Oil Recipe to help with headache relief
3 Drops Peppermint (Do not use on children under six. Substitute 1 Drop Sandalwood EO.)
1 Drop Helichrysum
1 Drop Lavender
Top off roller bottle with carrier oil.
Essential Oil Recipe for calming the stomach (external use only)
1 Drop Peppermint
2 Drops Ginger (for 2 years and older only)
Top off roller bottle with carrier oil and shake before each use.
*Test each recipe on the back of your hand or bottom of your foot first to make sure it is not going to be irritating for you. Apply carefully and avoid the eyes. Do not use essential oils on young children without first researching safety for yourself. 
*All essential oils should be kept away from small children and stored safely.

Welcome to our Coach Purse Giveaway
Do you want a new designer purse? Together with my blogger friends we're giving you a chance to win an awesome Coach purse. This elegant black Coach Mini City Zip Tote. It's in a perfect size for shopping or for daily use and perfect for any outfit.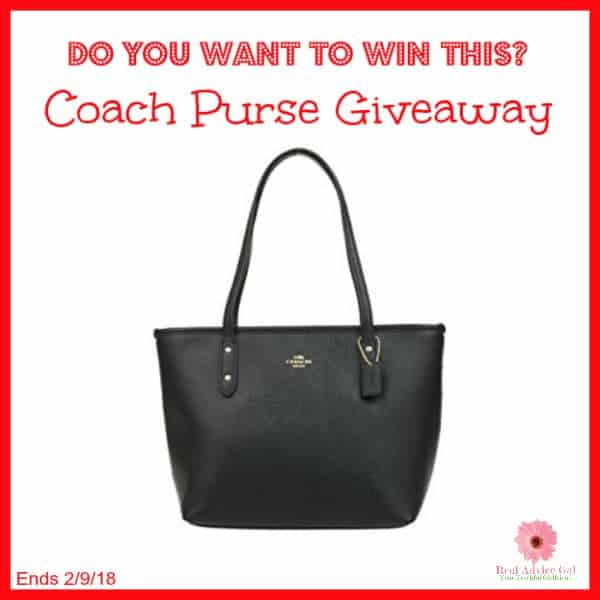 Join Our Giveaway Now!
a Rafflecopter giveaway

Please wait for the rafflecopter to load above. Make sure to come back daily to send your daily entries for more chances of winning.
Giveaway is open to US only and runs until 2/9/17 (Friday) 11:59pm EST.
This event is being coordinated by Real Advice Gal.