It's my birthday. For some reason, that made me want to do a little something birthday-related – but just for you. If you have a birthday kiddo in the house, they are going to love this beautiful cupcake coloring page. We also have a great list of ways to celebrate an entire birthday week on a budget plus at the end of this post we have ten ways to make birthdays more special!
We like to start birthdays off with fun birthday-themed coloring pages for the little ones and celebrate them all day long with fun activities. In fact, my daughter is turning 12 tomorrow (yes, her birthday is the day after mine!) and she has already sent out invites to her siblings for an early morning dance party and birthday breakfast. It should be fun!
The link for your free cupcake coloring page is at the bottom of this post.
10 Ways to Make Birthdays Special without Breaking the Bank
With six kids at home, I don't budget for huge birthday parties involving loads of friends, loot bags, games, and elaborately dressed Disney characters to meet and greet. I admire my friends who take the time to do that. I just don't. But I have found a few fun things to help my kids celebrate on their special day. These are some of our birthday traditions.
Start the day with a favorite breakfast and a coloring page. Whether it's of your child's favorite movie character or something as sweet as this cupcake – everybody can color pictures for the birthday child.
Let your child pick the meals. Our kids pick the meals for their birthdays – except the twins who apparently get the raw end of the stick and have to collaborate.
Plan a treasure hunt. Older children can get involved, decorate a "treasure chest," design a map, and plant clues.
Move the furniture and host a dance party for the family. Use fun Disney music and then dance 'til you can't dance any more!
Get stickers and kazoos or hats and balloons for each child at home. Cheap fun just for birthdays!
Have your child choose either balloons or a piñata. Keep the piñata filling affordable but fun.
Buy the birthday child one of those $1 character cups in their favorite new movie character. My kids love this so much – when they recently got LEGO® movie cups with their happy meal at McDonalds they could not wait to use their "special cups" to drink as soon as they got home. I'd skip the cup for my teenagers now, except some of them still pick out their own. It's that important.
Decorate birthday cakes yourself. I took a few cake decorating classes at a local craft store before my oldest was born, and I have always endeavored to make the birthday cakes myself. They don't look amazing, but they always taste good! The kids won't remember that they weren't perfect – they will remember that I made the effort. Plus, they taste way better than deli cakes typically. Once my girls have gotten to a certain, capable age, they get to help decorate the cake. So far the boys haven't wanted to.
No chores for the birthday child. Whoever is celebrating their birthday gets a break from chores while someone else picks up the slack.
Siblings give gifts. One of the things my kids love is buying gifts for their siblings for each birthday. We have made it a priority to have the kids save money and choose gifts. They get to choose their own budget and we have helped little ones make those purchases when they were too young to make money. Sometimes, two kids go together so they can afford something more fabulous that they know a sibling wants. That's pretty cool!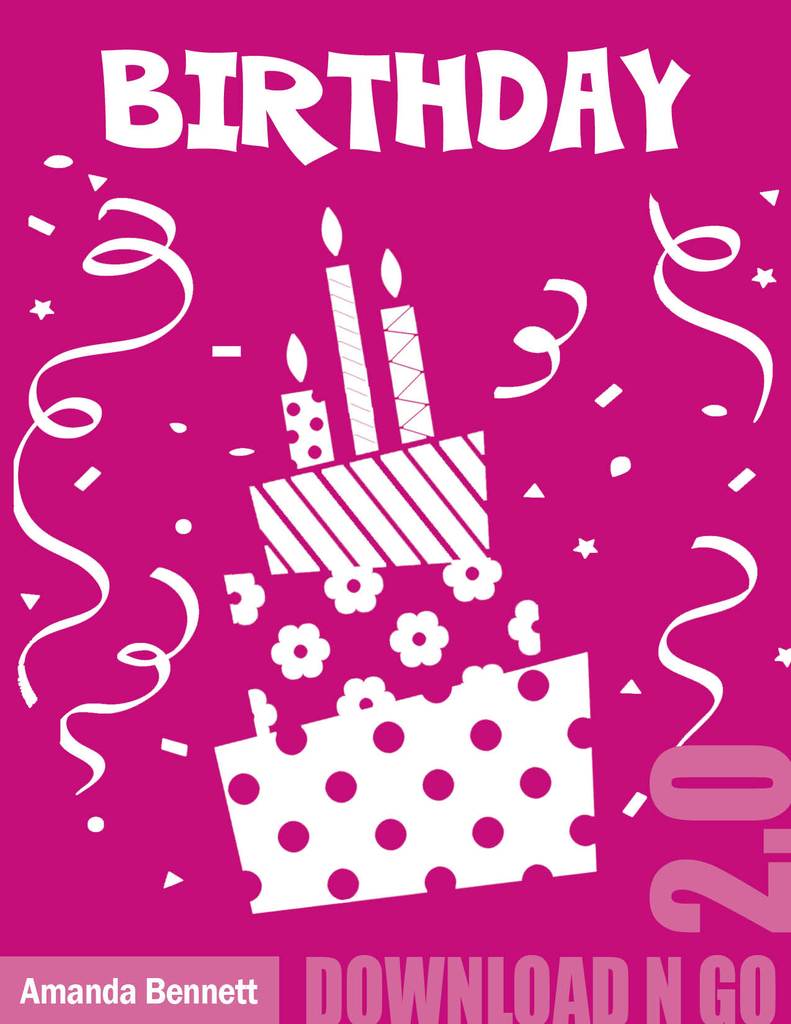 How do you make your child's birthday extra special and different from other days?