I use a lot of red cabbage.  I found out ages ago that red cabbage is one of the best ways to improve or replace certain liver enzymes.  We make a purple cabbage risotto that is so very tasty and I've even been known to throw a chunk of red cabbage into the Vitamix when I am making a round of smoothies for the family.  By far, my family's favorite way to eat red cabbage is in our Pretty Purple Sweet Southern Coleslaw recipe which was adapted from the Sweet Southern Cole Slaw recipe on Splendid Table.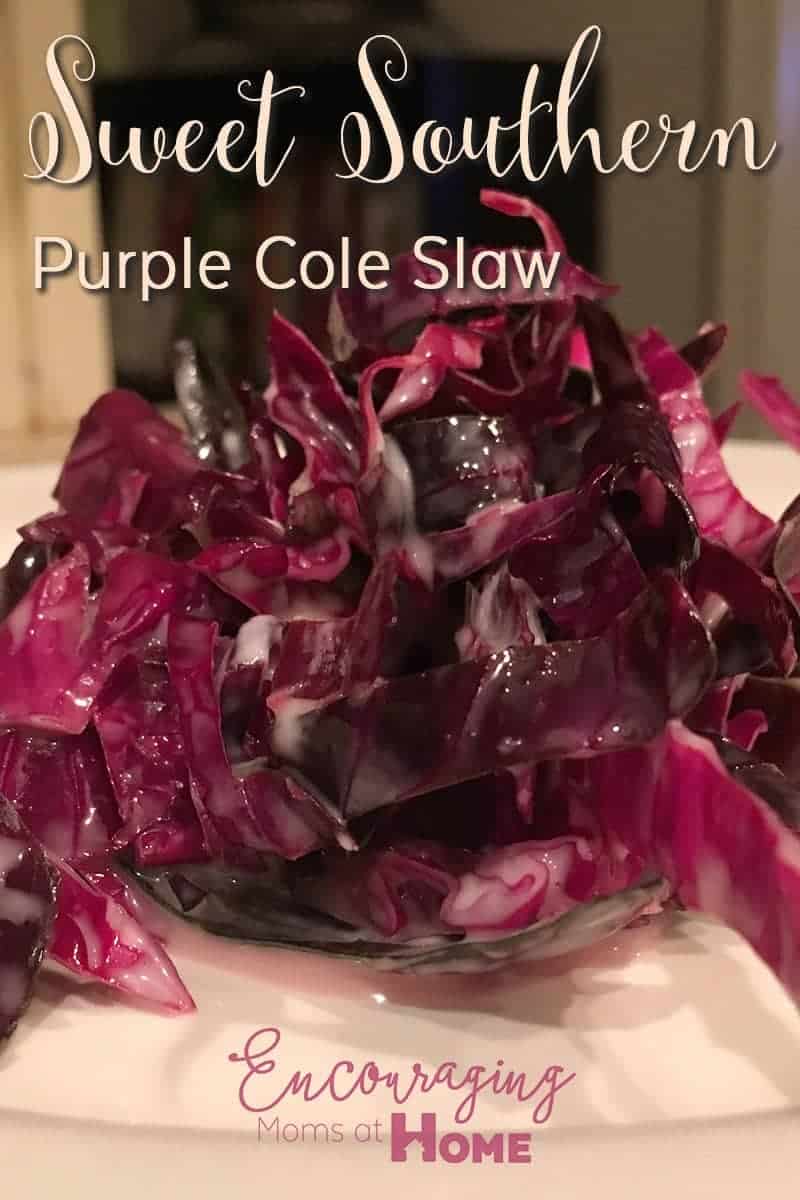 The most significant change I made is the use of red cabbage which has a different flavor.  This is balanced by the fact that red cabbages tend to be smaller so the amount of cabbage used in my recipe is less then the original.  I also have to admit that I do not actually scrape my tablespoons of sugar flat… Another small change is that occasionally we also add carrots.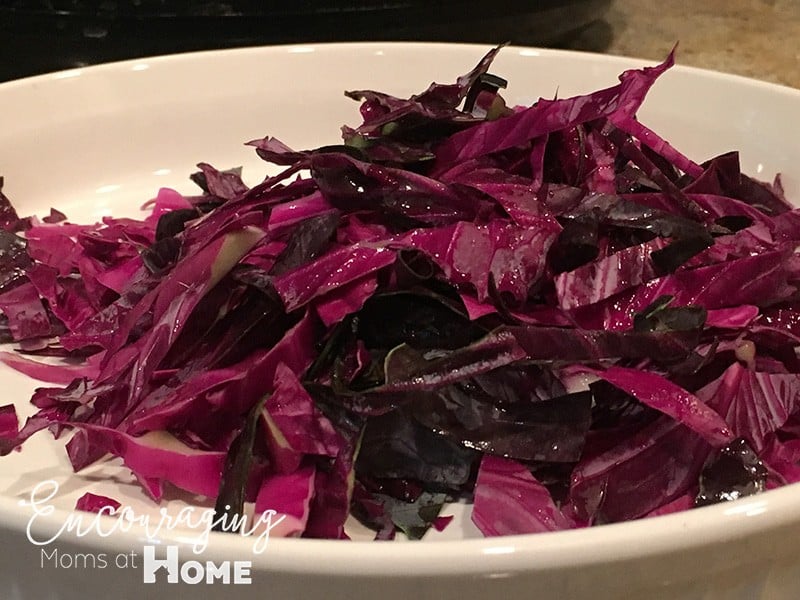 I start out by either rough chopping, or grating a head of red cabbage and a handful of carrots (optional) in the food processor or by hand.  You can't tell in this picture, but I just put it all through the food processor at the same time.  I don't worry about grating the two ingredients separately.  I usually just give it all a rough chop.  Who wants to get out the food processor? Once the cabbage is grated or chopped the rest easy.
We often serve this cole slaw on top of Slow Cooker Pulled pork. The delicious acidity plays beautifully with the seasoned pork and barbecue sauce.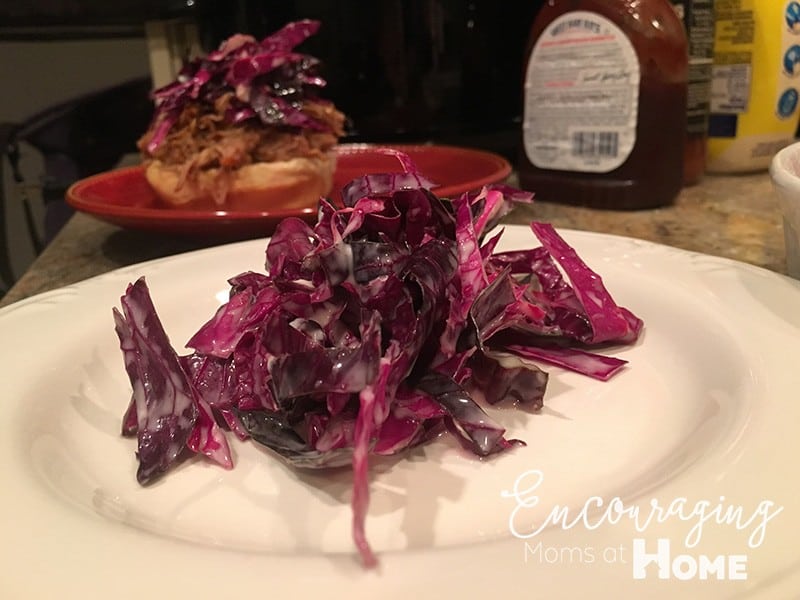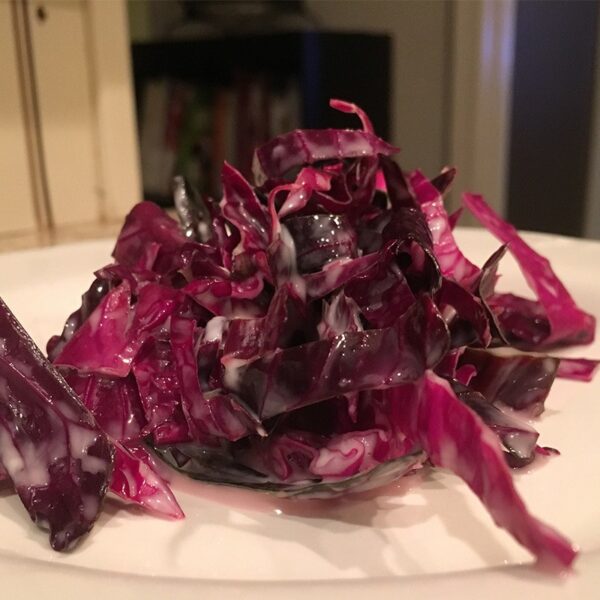 | | |
| --- | --- |
| | |
Rough chop or grate the Cabbage and Carrots.

Add all of the remaining ingredients.

Let it sit at room temperature for thirty minutes, chill for a couple hours if that is possible, or just serve it immediately if you must.