Leading up to every holiday we celebrate, my children and I celebrate with a week or two where every activity we do ties into the holiday — even school. I want to make sure my kids have beautiful holiday traditions, a strong family identity, and a thorough understanding of why we celebrate holidays from a Biblical perspective. That's why I love these resources for a Christian Easter Celebration!
On Easter — we celebrate the resurrection of our risen Lord and Savior. Whether you are looking to add to your existing celebration of Easter with some Christian resources or go bunny-free, I've compiled a list of resources that will help you have a Family Christian Easter Celebration. Here are some of my favorite ideas, games, foods, activities, decorations, and educational resources to help you focus on Christ as you celebrate Easter with your kids.
Fun Christian Easter Printables for Kids
Resurrection Day Place Mats from In All You Do (includes activities) These placemats can be used at your Easter table to keep kids handily occupied while you finish up the meal.
Free Easter Activity Pages from Kids Ministry 101. This includes a word search and a coloring page.
Free Stained Glass Cross Coloring Pages and Bookmarks from Encouraging Moms at Home. Beautiful crosses, in varying stained glass styles, including four bookmarks.
A Lunchbox Matching Game for the Ten Plagues from Creative Jewish Mom (Passover)
Easter Coloring Pages from In All You Do with an empty tomb, the cross and other themed pages.
Bible Art for Easter
Easy Holy Week Art from Do Small Things With Love
Make this easy Cross Resist Art with instructions from Live Well Play Together.
This Cross Fingerprint Art is perfect for little kids from Meaningful Mama.
A Cross Easter Canvases to hang from Sunshine and Wellie Boots.
I love this Easter Cross Art from Non Toy Gifts.
Christian Easter LEGO® Builds
Rainbow LEGO Easter Cross from Encouraging Moms at Home
LEGO Empty Tomb of Jesus Christ from Thinking Kids Blog
Stained Glass LEGO Cross from Encouraging Moms at Home
Christian Easter Crafts for Kids
Beautiful Easter Cross Suncatcher from 123 Homeschool 4 Me.
Make an Easter Cross form Egg Cartons from Teach Me Mommy. This turns out really cool!
Mosaic Cross Craft from Meaningful Mama. I couldn't decide if this was an art project or a craft. Kids are going to love this one.
The instructions to Make a Resurrection Eggs Necklace from Adventures in Mommydom are a great way to use the symbolism of the story with the book Benjamin's Box without having to keep find your Resurrection Eggs!
Get several Resurrection Day Craft Ideas from Living Sola Gratia.
Easter Books We Love
Amon's Adventure by Arnold Ytriede (Author of Jotham's Journey). I love these stories. Read a little bit each day for about a month and follow a young boy around twelve years old as he experiences the first Easter in real life.
Benjamin's Box by Melody Carlson. Share the story of Easter with your kids by learning all about the items in Benjamin's box and how he gathered them and kept them as treasure. This book corresponds with the Resurrection Eggs.
The Very First Easter By Paul L. Maier. Beautiful illustrations and a Biblical account of the Easter story.
God Gave Us Easter By Lisa Tawn Bergren. Ms. Bergren's gentle style and soft illustrations are perfect for young children as she shares about this special gift.
Passion Hymns for A Kid's Heart by Bobbie Wolgemuth and Jonnie Erickson Tada (book and CD). If you've ever wanted to share the great hymns of the faith with your kids, this series is the answer.
Let My People Go by Tilda Balsly (Passover) Designed to be read aloud at the family Seder, in classrooms, or on its own, this beautifully illustrated book tells the story of the Exodus.
Christ-Focused Easter Food
Simple and easy Cross Cupcakes from Encouraging Moms at Home. Use pretzel sticks and store bought frosting to create really neat cross cupcakes.
Empty Tomb Easter Cookies from JDaniel4sMom. This classic cookie is empty on the inside an crunchy on the outside.
This is a favorite Easter tradition. Make sure you buy the ingredients early as the Pillsbury cans tend to sell out. As you bake these Resurrection Rolls the marshmallow inside melts, leaving an "empty tomb".
Christian Easter Movies for Kids
Veggie Tales An Easter Carol. A Classic Veggie Tale retelling of the famous Christmas Carol, but with an Easter spin.
The Passion of Christ (for older children). Hollywood's best attempt at dramatizing the story of the passion week through the resurrection.
Veggie Tales Twas the Night Before Easter. A spin on the classic poem, Veggie Tale style.
I love this very thorough list of Christian Easter Movies for Kids from The Fervent Mama. No need for me to reinvent the wheel, just check out her list!
Moses: Prince of Egypt (Passover). Not exactly 100% accurate in it's portrayal of Moses' story, but a very powerful presentation of the ten plagues, the Passover and the Red Sea crossing.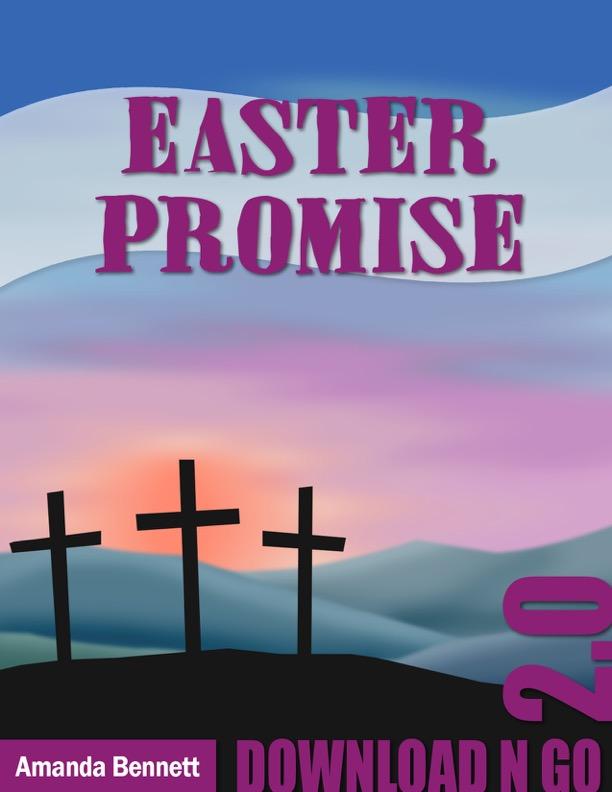 Learning Activities and Printables for a Christian Easter Celebration with Kids.
Help your children retell the story of Easter with these He Is Risen Notebooking Free Easter Printables
Build a Resurrection Garden. Each child can make their own with these simple instructions. Celebrate our new life in Christ together.
The Story of Easter Unit Study from Year Round Homeschooling. Explore the true story of Easter in depth with your school-aged children in the weeks leading up to Easter.
Christian Easter Preschool Printables Pack from Encouraging Moms at Home. A collection of fun PreK worksheets for Easter with a focus on Christ.
Resurrection Day Math Sheets from In All You Do. I mean if you are going to do math in your homeschool the week of Easter it might as well be Resurrection math.
Easter Story Wreath Printable from Wee Little Miracles. Create a wreath that tells the Easter story.
Free Easter Notebooking Pages from NotebookingPages.com. A canine collection of writing papers to use for assignments during Passion week.
Resurrection Day Manipulatives
Christian Easter Cross Painted Rocks from Encouraging Moms at Home
Resurrection Eggs with shapes to teach the Easter story inside. I love these and try to go through them with my kids at least every other year. Each egg has a tiny toy to represent a part of Jesus' story leading up to Easter.
Easter Story Stones from Rainy Day Mum. Story stones are so cool to use for Bible stories. It's like having a play set for your child to touch and look at as you tell the story.
Share in the comments if you have favorite resources for a Family Christian Easter Celebration with kids?