You might be surprised to know I am throwing out my essential oils. I've been using these faithfully for six months or so.
And in spite of the fact that I don't have any documentation, I firmly believe they are working for my chosen usage. So why in the world would I be throwing out my essential oils?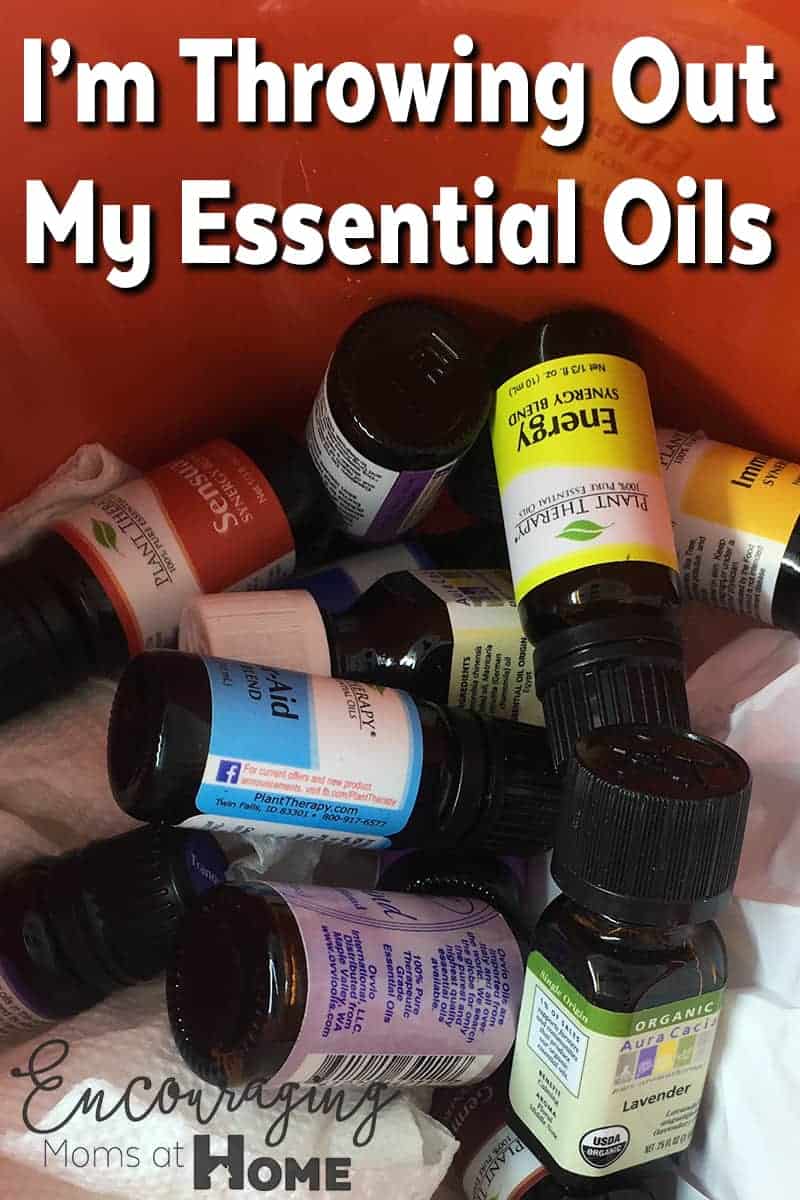 I'm glad you asked why I'm throwing out my essential oils. Let me just tell you.
Since the very first time I got an essential oil (Lavender was my first) I have wondered why it had this odd edge to the fragrance that kept it from being entirely pleasant to the smell. I'm not saying it didn't help me sleep – but I certainly wasn't enjoying the fragrance in the process. Peppermint was the next oil added to my tiny collection. The smell of peppermint I loved.
After this, I added a few more single oils — lemon, tea tree, and Eucalyptus. I didn't notice any odd edge to these smells. I purchased two or three additional lavender oils in various brands (I really struggle with sleep) and found them all to be off-putting and unpleasant because of that funk on the edge of the fragrance.
That "funky smell" in my essential oils.
Finally, I started purchasing a few blends. I wanted to try the Relax blend for my boys to see if it helped them sleep at night. I also wanted them to try the Tranquility blend for the same purpose. The reaction I got from them was fascinating. Not one of them enjoyed the smells of the blends I had purchased and were willing for a drop of those oils on their pillow at night. Oh no! They wanted Sweet Orange or Lemon or Peppermint. And unfortunately those oils are not exactly known for helping someone sleep. And as I began to try the blends myself, I noticed that these blends all had a slight "off" edge to the fragrance as well.
I found that interesting, but having never wanted to "sign up" for an MLM essential oil company (and I still don't), I only had experience with a few oil brands I was able to purchase in stores and directly from the manufacturer. I wanted (and still want) to purchase my essential oils direct, without paying the high price for multi-level marketing (in which multiple people make a percentage from each sale – in mlm purchases often up to four people profit from a sale in addition to company profit.
I figured that this funky smell (almost like an "after smell") was just something everybody lived with in order to get the benefits of essential oils in their home. Turns out it is at least in part the difference between Lavender Bulagaria, and Lavender Hungary. I definitely prefer the Lavender from Hungary! I cannot get over the difference – this lavender is amazing!
If you would like to see a direct comparison between Rocky Moutain Oils Blends and your favorite MLM blends – check out this chart.<–
The Essential Oils I Actually Love
Over the course of a few days, I was also able to try several blends from Rocky Mountain Essential Oils as well. I have used Immune Strength, Deep Breathe, Purify, and Pain Ease. I love them all! I just cannot express to you how different these blends are in smell. I can *finally* understand why someone would want to diffuse oils in their home!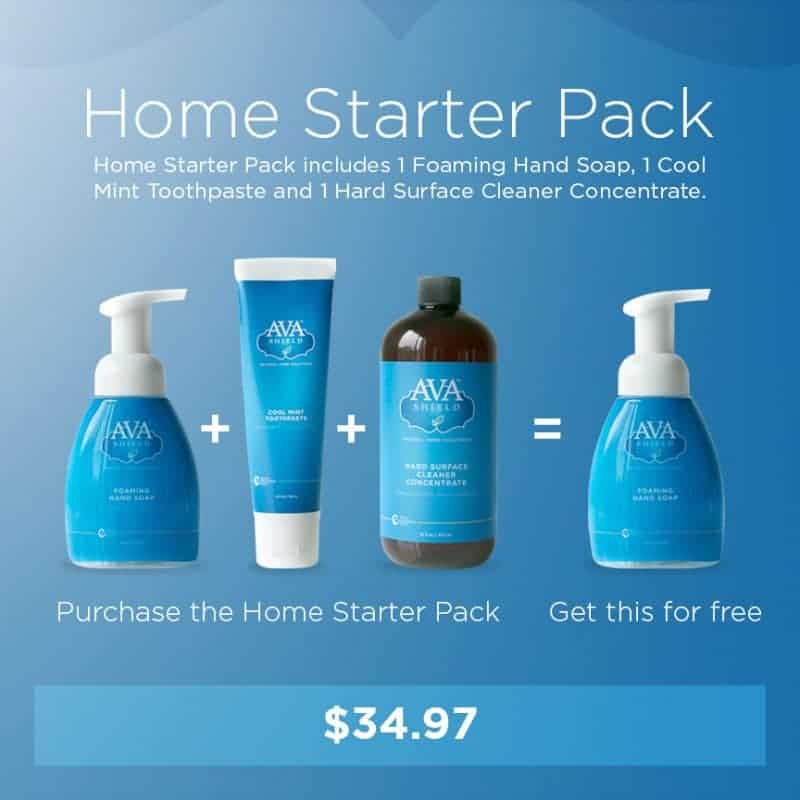 This made me start asking questions about how Rocky Mountain Essential Oils are made, and what kind of purity I can expect from the company. Obviously to me, something makes these oils different. Did you know Rocky Mountain Oils is the first essential oil direct ship company to include batch numbers on their oils and provide full GC/MS data for each batch? That means when you purchase an oil, you can know the exact chemical makeup of the exact batch from which your purchased. All you have to do is go to their website, click on the GC/MS tab, and enter the batch number. That's pretty huge!
After acquiring five Rocky Mountain Essential Oils for myself and comparing those to what I had in my cabinet, I've made a decision. All those other essential oils blends in my case are going in the trash. Why keep oils that kinda stink, and that my family won't use? Why keep oils whose ingredients I cannot even identify with any certainty? Why keep oils that don't work for what we need? And even those that were working – if the quality of the blends is not as amazing – what does that say about the quality of the single oils? It took me a while to make up my mind, but going forward my family will be using Rocky Mountain Essential Oils exclusively.
Let me tell you a few other reasons I want to stick with Rocky Mountain Oils as a company.
1) FREE SHIPPING. This is huge. No order size requirements, just completely free shipping.
2.) Single oil purchases allowed. No kit requirements, no membership requirements, no long-term high-cost purchase agreements. If I need a bottle of peppermint, and that's all I need – that's all I have to order.
3) Top quality fragrances, no fragrance stabilizers, and no extra funk.
4) A commitment to customer education. If you have questions and you call Rocky Mountain Oils, they can help you figure out exactly which oils you need to get. That means they are not just out to take your money! You can also find tons of DIY ideas and even more ideas of different ways to use the oils on the Rocky Mountain Oils blog.