I've been with VIPKID since April of 2017 and would love to share everything you need to know to teach with VIPKID. In this post I'll be honest with you, I'll tell it how it is, I'll provide tips and insights and I'll share my experiences.
This is the truth about VIPKID. You do not have to have a teaching degree to do it! You just need a Bachelor's degree. If you're a nurse, coach, lawyer, doctor, business man or woman, vet, policeman, fireman, direct sales guru, or simply someone looking to make a little (or a lot of) extra cash…apply!
How I became a VIPKID Teacher
I, like many of you, am a mom. I stay home and am always open to opportunities to bring in extra income. I run a successful direct sales business and wasn't exactly looking for work, but when I saw an ad for VIPKID on Facebook I decided to click. That's it. I clicked on a random ad on Facebook and here I am, ten months later, and I love being a VIPKID teacher.
I, also like many of you, was very suspicious of this new opportunity to become a VIPKID teacher. It all seemed too good to be true. I totally thought it was a scam when I clicked the ad, entered my email, and heard from them right away. I had doubts but I didn't let those doubts stop me; instead, I started researching. They are not a scam.
VIPKID is a strong company, they are growing rapidly and are in need of teachers…people like you! VIPKID has been named #1 on work-from-home lists from Forbes Magazine and ranked as one of Fast Company's most innovative companies in 2018.
VIPKID is getting attention and picking up momentum. I encourage you to research them for yourself if you have doubts, but you can trust me when I say…they're legit and there is no better time to apply. They want you. They need you! And it still feels too good to be true. That's how much I love doing what I do.
To become a VIPKID teacher is a little rigorous, I can help you through the process. Every person who has taken the time to work with me one on one has been hired. We don't spend a ton of time together, but those who message me or text or call me and ask questions and let me guide them have gotten the job. I'm happy to help you too! Ignore the rumors that it's too hard to get in. Do not let that cause you to give up. You've got nothing to lose. The first step is to apply. Take a look at the VIPKID interview process based on my personal experience here.
VIPKID Hours
There are a lot of rumors out there about the hours that you are required to work. I've seen it on many posts and in comments where people just do not want to work "crazy hours" or they don't want to commit to working "7 hours a week" as "required."
Well, the article that is out there that says you have to work 7 or 7 1/2 hours a week is an old article. That is no longer a requirement. You can teach as many or few classes per week as you want. You can change the hours that you teach from week to week, month to month, day to day.
Many full-time brick and mortar teachers only teach on the weekends during the school year. Some of my friends only teach a couple of classes a week. I teach 15-20 hours a week most weeks. I am free to change my schedule though and remove slots that I normally have scheduled if our family is going on vacation, celebrating holidays or even if I have a girls' night out planned.
My weeks are fairly consistent but if yours can't be, they don't have to be. My schedule is basically 6 or 6:30am – 9am Monday through Saturday. I'm in the Eastern Time Zone. I get booked solid every morning and could on Sundays as well but I choose to take Sundays off. I also teach 8pm – 1 or 2am on Friday nights and Saturday nights. You could teach all night if you wanted to on Friday and Saturday because the students in China are home. Our Friday night is their Saturday morning, so as you work through the night 2am is their 3pm.
When the time changes we will be 12 hours apart again, but you get the gist. You can basically teach anytime from 4 or 5am EST until 9am 7 days of the week and anytime from 8pm through the night until 9am on Friday and Saturday nights. It's up to you! When I started teaching, my VIPKID hours were random. I did all-nighters three weekends in a row just to get some consistent bookings and it worked! I think one all-nighter would've done it but I had already scheduled the next two so I did them.
Once a slot that you've opened is booked, you can't cancel. Well, you can if you're sick or something but it's really best not to cancel for a girls' night out or other random, unimportant event. We all get 6 cancellations per 6 months so if you're like me you'll want to save those for when you're really sick. In 9 months I've never cancelled a class. I've never had a teacher no show (that's when you don't cancel but you just don't show up…really frowned upon, I don't recommend it lol).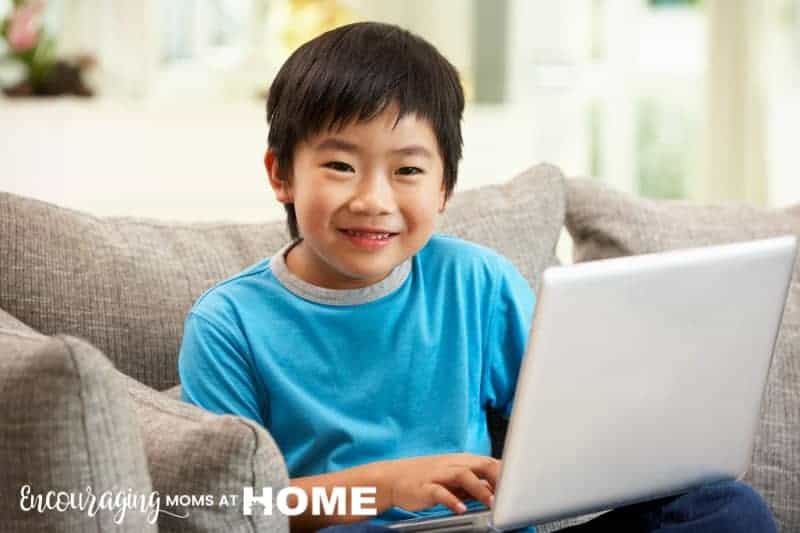 I've had one teacher IT cancellation, meaning I had an IT issue with my computer. Saying all of that to say, it's doable…unless you get really, really sick for a long time, you'll be just fine with a limit of 6 cancellations. I've taught with a fairly high temperature. No big deal, I came down in my pjs, taught class, went back to bed. Classes are just 25 minutes long so the VIPKID hours aren't bad at all! For me, it's perfect, I teach before my kids get up.
I take a break each morning to get them fed and on the school bus, then I teach on the weekends while they sleep. Most days, I don't even feel like I'm working, but then the direct deposit hits and I'm reminded again of why I love this job so much. Great pay for very little effort when you consider that you can teach from home with pajama bottoms on.
VIPKID Pay
The pay for VIPKID is great! Most of the people I know have been hired in at $18-$20 an hour. That may not sound like much compared to what you're currently making, but again, you're working from home, you have little to no prep, no lesson plans, no lesson writing, no grading…it's so simple and it's actually quite fun!
You can make excellent money and pay for vacations, braces, car payments, savings…whatever you want! If you want to make more, open more slots; if you want to make less, open fewer slots. That's the beauty of it, it's up to you! I recently decided to start getting up at 5 instead of 6:30 so that I can cover our trip to Disney.
VIPKID Bookings
Another rumor I've seen is that it is nearly impossible to get classes booked. I was booked solid (30+ per week) by my second week. I have some tips that can help you get booked too. One of the keys is opening peak time slots (the slots mentioned above fall into that category…peak doesn't mean 3am). I think many people open evening slots during the week and then complain that they can't get bookings but the students are in school during those hours so it shouldn't come as a surprise that the times don't fill.
Another key, that is actually sad to me but kind of true, is you need to be mindful of your appearance. I'm a bit overweight, for example, but I get very creative with my angles when I teach and in my profile picture and video lol. I think it helps! I've seen many posts where the kids complained that the teacher was hard to look at…it's a culture thing, and it is what it is but you can either complain about it or work around it. Angles. Are. Key. Another thing that helps is a smile…a smile goes a long way! I literally never stop smiling when I teach.
VIPKID Out of Pocket Expenses
When I started, I didn't really want to spend much money to do this. I wanted to be sure it was going to work, was a legit company, and that I'd get paid. I was skeptical as already noted above. That being said, I did have to buy a headset. You'll need a headset to do this job. A $15 headset did the trick for the first several weeks, then I decided I wanted one with a mute button. I highly recommend that, a headset with mute-ability is around $25.
You'll also need a computer with strong internet and a webcam. My camera is built in to my laptop and works just fine for this job. Other than the headset, I spent about 8 bucks at the Dollar Tree. I picked up a couple of banners to hang behind me and a map of the USA. I also bought a set of alphabet blocks and a stuffed monkey. I grabbed a couple of dry erase boards and that was it! I was set. I raided my kids' rooms for the rest of my props. They didn't miss a thing.
I do not recommend going out and buying all kinds of props and silly eyewear, headwear, wigs, etc. Just be genuine, be you! Be kind, be happy, be enthusiastic and correct their mistakes. They'll love you. What I've learned in 9 months is, they don't need or even want all of the flashy stuff…they just want to learn English!
You can Teach VIPKid!
At the end of the day, the VIPKID teaching opportunity is almost too good to be true. I don't have to write lessons or grade papers or have conference calls or meetings or parent teacher conferences. I get to teach when I want while my own kids sleep; I get to decide my own hours from day to day, I get to know students and sometimes their families in China, I get to spend time teaching someone how to speak English which will, in turn, give them a brighter hope for their future.
I get to show kids (who typically take school very seriously) that they can smile and have fun while they learn and I get to make a difference in the life of a child 25 minutes at a time all while wearing pjs and sipping some coffee (ok, Mountain Dew) in between classes. VIPKID is the best work from home job I've ever had and I'd love nothing more than to help you discover all the joys of teaching online too!