Nothing says "I love you, Daddy" like a gift that kids can make. DIY Father's Day gifts are a very special way to help your kids show just how special Dad is to them. Whether you are looking for last-minute ideas, printable Father's Day gifts or unique homemade Father's Day gifts, we have something for you on our organized list of DIY Father's Day gift ideas.
The quest for the perfect Father's Day gift that Dad will love but the kids can make themselves is a challenging one! You could just head to the mall and buy a tie, chocolate, socks, and other stuff. We've gone that route – and sometimes that's the perfect answer. Sometimes you want to make a beautiful mess and make something more unique. We're here for you.
What to Make for Father's Day – DIY Gift Ideas
We've found a ton of perfect homemade gifts for kids to make for Dad here (over 100 in all!), now all you have to do is choose. We have Star Wars gifts for kids to make, LEGO gifts for kids to make, Super Hero gifts for kids to make, and so many more categories! We've found ideas that can be made by preschoolers, teens, and everyone in between. Use these ideas for dads, stepdads, grandfathers, and anyone you want to honor on this very special day. All the Father's Day crafts are organized so you can find exactly what you are looking for.
Will you make something for Dad's office? Or maybe make something to keep in his car? Will the gifts your kids make go on his dresser or hang proudly on the wall? Or maybe it will go in the kitchen cabinet! You have so many options of homemade Father's Day gifts for kids to make here – you can even choose several and have the kids make him something from this list for his birthday or Christmas too.
Supplies for Homemade Father's Day Gifts
For any of the handmade gifts on this list you will need some basic supplies. Here's what to gather. Make sure to check the instructions carefully once you pick which tutorial you want to follow!
Scissors
Glue
Construction Paper
Markers
Crayons
Ribbons
Yarn
Super Hero Gifts for Kids to Make for Father's Day
Have your kids re-label some Dad-style treats with these super cool printable stickers (you print them on sticker label paper from the office store) and make a Super Hero Snacks for our Hero box. Idea from Alpha-Mom.
Super Hero Trinket Dishes for Dad from Projects with Kids.
This Arrows in the Hands of a Mighty Warrior Craft from Proverbial Homemaker is the perfect gift for Christian Dads.
Super Hero Hand Print Coasters from Messy Little Monsters are as practical as they are awesome!
I love this! We Have a Hero: We Call Him Daddy hanging board with handprints for each child from Shanty 2 Chic.
Super Hero Candy Jars from Sandy Toes and Popsicles
Glued to my Crafts Blog came up with You Are My Super Hero Craft Candy Idea that kids will love and so will Dad!
Homemade Best Dad Super Hero Pop Up Cards from Red Ted Art.
Homemade Soap for Kids to Make for Dad
Make this fun manly all natural homemade soap together for something unique and very practical for Dad.
Homemade Father's Day Gifts with Rocks
Some kids love rocks. I have one who collects rocks and has since he was tiny. He would be thrilled to give Dad his very best by making a gift out of rocks.
For the dad with a lot of paper on his desk, this "You Rock" Paperweight from Our Family World is the perfect gift. Also includes homemade coupons and a coin catch craft.
These are gorgeous Galaxy Rock Magnets in a Dad Rocks Bag from Adventure in a Box.
This painted rock photo holder from Buggy and Buddy is perfect for rockhound kids to make and fun for everyone. Plus it looks really cool on a desk!
Happy Hooligans has a really cool idea for Pour Painted paperweights using beach rocks. These turned out so neat!
Another variation on the rock frame – I like this DIY Rock Frame from Katrina's Paperie.
This fun Dad Rocks Paperweight craft from Crafts By Amanda is something my rockhound boys would love making and love to give.
All About Tools – Father's Day Gifts Kids Can Make for Dad
Make Dad an engraved hammer with your child's handwriting – it's not hard at all but does require the help of an adult or older teen! Project from The Flying Couponer.
Oh my goodness, I love this Nuts and Bolts Heart Craft from Mosswod Connections. Perfect for the dad who loves to build and fix!
Older kids can make this Tool Box project for Dad from Felt Magnet.
This Cool Washer Frame from Boogie Woogie Wipes will look great anywhere and be fun to make too.
Fun Nuts About You Frame from Happiness is Homemade.
This is a fun Modge Podge Tool Organizer for Dad from Modge Podge Rocks Blog.
For kids old enough to sew – make this repurposed denim roll up tool organizer from Craft Stylish.
For the handy Dad, this fun monogrammed painted hammer is a great tool that will remind him of his awesome kids every time he gets it out of the toolbox.
Daddy I Dig You Gift Card Holder — how cool to hide the gift card in! From the Joys of Boys.
Make a Bicycle Break Disc CLOCK with these instructions from Instructables.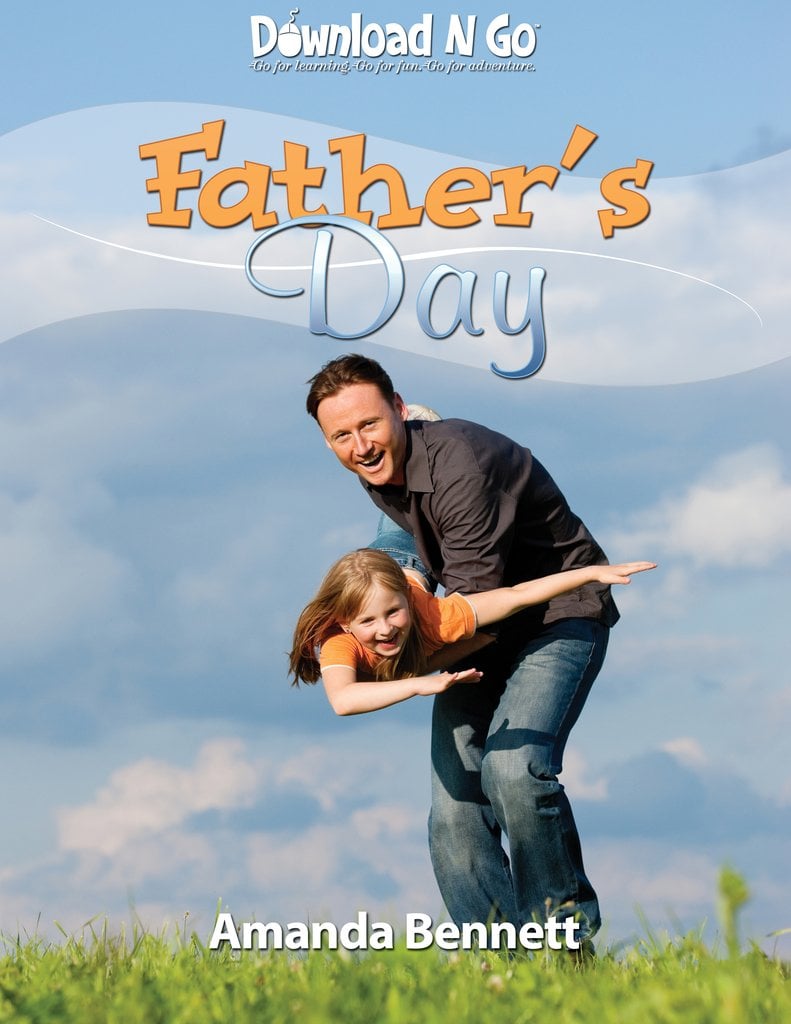 Use Candy and Treats in Gifts for Kids to Make for Dad
For the dad with the sweet tooth make this clever poster card covered in candy.
These adorable Father's Day goody bags from Little Family Fun are perfect for holding Dad's favorite candy!
The Man Bouquet – a perfect gift for kids to make for Father's Day, Christmas, birthdays, promotions or any special occasion for Dad! From One Creative Mommy.
Yummy S'mores Brownies from Sarah Hearts with a precious printable tag — these would be awesome to send home to Dad if you are all grown up!
I'm Nuts for Dad Jar Free Printable is so cute to put on a jar of peanuts from Taryn Whitaker.
Father's Day Treat Gift in a Jar with a free Printable from Sister's Suitcase Blog.
Very cute preschool card kids can make featuring popsicles: Dad You're the Coolest from Homeschool Preschool.
Have you found the perfect gift yet? Keep going! We have so many ideas of homemade gifts kids can make here it is crazy and we just keep adding more. Over 100 ideas and counting so you are sure to find something you and your kids will absolutely love to make and Dad will love to get. Did you see the LEGO ideas yet?
T-Shirts for Kids to Make that Dads Will Love.
Want to make a homemade t-shirt for Dad? You'll love this idea from Swoodson Says.
Oh my goodness, my twins would have loved this a few years ago! Use this awesome pattern to help your kids make Dad a "back scratch shirt" because the back will have a road map for your kids to run their Matchbox cars all around Dad's back! This is a very neat idea, and looks great too!
Have your kids make this EASY Father's Day T-shirt from This Grandma is Fun.
Ties and Tie Art for Kids to Make for Father's Day, Christmas, or Birthdays
Kids get to answer a bunch of questions about Dad on these cute Daddy Ties from The Crafting Chicks.
Make this adorable Shrinky Dink Tie Pin from Oh Happy Day for the dad who wears ties and loves his kids. So cute!
Here's a super cute D.I.Y. Tie Rack for Teens to make from Craftaholics Anonymous.
Make sure you check out these fun free printable neckties to hang on soda bottles or use on cupcakes from Every Day Savvy.
These Tie Cookies from No Time for Flashcards will be a nice treat in the afternoon.
Neck Tie Key Rings from Positively Splendid are as practical as they are cute and simple for kids to make.
Tie Shaped Bookmarks using Tear Art from Buggy and Buddy.
Homemade Father's Day Gift Ideas with Frames and Photos
Let your little ones make something special — this Father's Day Picture Frame from Our Crafts n Things.
Picture Frame Variations for bigger kids from We Made That.
From Uno Zwei Tutu, these Toddler-made salt dough picture frames turn out really well!
This rustic twig frame with a favorite photo of Dad with the kids will be perfect for his desk.
Have fun making this Father's Day Chalk Photo from Crafty Texas Girls for Dad's desk at work.
Sweet Photo-Bookmarks for the dad who likes to read, from Eyes on the Source.
Father's Day Cards Kids Can Make
Give Daddy a round of applause with this simple and sweet Father's Day Card from Tiff Keetch. It is possible to do a variation on this, and have the child write out the words as opposed to using transfers.
A Handprint Baseball makes a sweet and cool gift Dads will love to display with pride! From Sunny Day Family.
The Envelope Surprise Cards from Oh Happy Day could hold these Free Printable Father's Day Coupons from I Should Be Mopping the Floor.
Have fun making and giving this Handprint Monster Card from Meet the Dubiens.
I Love you to the Moon and Back Rocket Card for kids to make from Creating Creatives.
Grab these free Father's Day printable cards.
Gifts for Kids to Make for Dad with Soda or Pop or Soda Pop.
The Father's Day Super Dad Pop Box Set from Lillian is perfect for the dad with the sweet tooth.
I love this Dad You're a Grape Pop free printable from Create Craft Love.
If your husband loves root beer like mine does and also happens to have a mustache, this fun "Dad's Root Beer Stache" craft and printable is the perfect gift!
Kids can make this You're Our Top Pop gift featuring a super cute printable and Dad's brand root beer from Crazy Little Projects. You can also include any other brand of soda your husband prefers.
Father's Day Gifts for Kids to Make with LEGO Bricks
This super fun LEGO Key Holder is *perfect* for the Dad who loves LEGO bricks as much as his kids do.
The LEGO Photo Pen Holder from Laly's Mom is so cute and perfect for the LEGO-loving Dad to keep on his desk.
The LEGO cuff links from Sugar Tart Crafts are another great gift for the LEGO-loving family to make for Dad. I love these! You can also use Scrabble tiles instead.
Oh my goodness, I love these DIY LEGO Cuff Links even more! From Dream a Little Bigger.
Very cool LEGO Key Holder — another great LEGO gift for Dad! From Makezine.
LEGO: Building Memories with Dad Jar with printable from Seasoned Mom.
Artistic Gifts for Kids to Make Daddy
Decorate your home with this Father's Day Banner from East Coast Mommy Blog.
Toddlers Can Make Wall Art for Dad's office, bedroom, or man cave and these are some very fun ideas from Tots Family.
Powerful affirmative imagery for Dad when you make this sweet framed art "Someday I want to walk in your shoes."
If you want something that turns out beautiful and sweet, get a canvas and make this finger-painting Dad art from Claire's Little Tots with your littles.
Mason Jar Lid Magnets from Unoriginal Mom are very cool and easy for kids to make.
Have kids make this painted canvas for Dad from No Time for Flashcards.
Painted Cork Coasters from Let's Explore are a great thing to have at the office or at home to keep water drips from causing issues. Very practical, and fun to make.
Father's Day Keepsake Gifts for Kids to Make
Personalize your gift with the Free Printable Father's Day Book from Buggy and Buddy.
Print this free printable Coupon Book for Dad from I Heart Naptime.
Make a World's Best Daddy Keepsake Book with these free printables from Positively Splendid.
Father's Day Room Service Free Printables will decorate the breakfast tray nicely from Inspired by Family Mag.
Make Best Dad Medals from No Time For Flashcards to show your pride in Dad.
Finger Print Art Keychains from Rhythms of Play are a unique and fun gift kids can make for Dad.
Share words of affirmation with Daddy with this fun popsicle stick roll up craft from Michaels.
Kids have fun making this No Sew Fleece Scarf for Dad from the Decorated Cookie.
Poop Emoji Gag gift kids can make for Dad from Messy Little Monsters.
#1 Dad Trophy to make from 123 Homeschool 4 Me.
Bowls for Kids to Make For Dad
If your man loves and uses duct tape like MacGuyver did, these fun Duct Tape Treat Bowls filled with treats are the perfect gift!
This Dad You're the World to Me Bowl made by kids can be used on a dresser or desk for a catchall. So cool! From Inspired by Family Mag.
Messy Little Monster came up with an adorable Salt Dough Handprint Bowl kids can make and paint for Dad's ring, change, or keys.
Have your kids make this cute tray for Dad's Stache (watch, wallet, phone, keys) to put on his bedside table or dresser. From Modern Parents Messy Kids.
Business Gifts Kids Can make for Dad
If you want something very different that turns out very neat, make these Sculpey Clay Pens from Little Birdies Secret.
These Shrinky Dink Cuff Links from Creative Green Living are great for Dads in suits.
The Daddy We Love You Very Much jar is super cute! Grab the free printable and instructions for this DIY at Lil' Luna.
For the traveling daddy – a Handprint Pillowcase is just the ticket — from Adventures in Wunderland.
For the commuter, this Dad's Commuter Kit from Echoes of Laughter is practical and fun!
Personalized Tin Can Pencil Holder from Buggy and Buddy is perfect for Dad's desk at home or work.
Hobby Gifts Kids can Make for Father's Day
Modge Podge wins again with this Car Lovers DIY Photo Keychain that looks amazing!
Inspired Creations Blog shares this Free Golf Tees Printable for a gift bag of tees kids can make with a stapler and some cellophane.
Wooden Fishing Lure Keychains from Fall Fashion Trends for Women – She says these can be made in ten minutes or less, but I think adult supervision is necessary.
For the musician Dad or music fan – Personalized Guitar Piks from Happiness is Homemade.
Your kids can help put together this cool Daddy's Car Wash Kit from Inner Child Fun.
A Really Cool Boat plus three other options that the child can make for Dad from The Huffington Post.
Star Wars Gifts Kids Can Make for Father's Day
So cool – Darth Vader Bookmarks – I want one of these for myself! From Red Ted Art.
Give the gift of cleanliness with these Millennium Falcon Soaps! from Encouraging Moms at Home.
Print these fun and free Father's Day Star Wars Kit printables to make awesome treat bags the SW fan will be sure to love. I have a daughter who would like these herself!
Pop-Up Yoda Best Dad Card from Red Ted Art.
For the Star Wars loving dad, Proverbial Homemaker has these absolutely amazing Star Wars Handprint Cards you need to make. My kids need to make these! You could also frame these or put them on canvas. So cute!
Kids Can Make these Gifts for the Kitchen for Father's Day
Make homemade BBQ Sauce for Dad using the Instant Pot and then make some ribs for supper to use up his sauce! Don't forget to put it in a cute jar with a lid.
DIY Spice Rubs for a unique Father's Day Gift from Making Manzinita
The Handprints Apron is perfect for the dad manning the grill or cooking dinner, from Glittering Muffins.
My kids love to help Daddy gather sticks when we have a fire in the fire pit, and he would love to have some of these easy-to-make, safe fire starters to help that event go more smoothly. If you have old candles around the house, you and your kids could make these for free!
Be sure to take a look at this fun Mason Jar and Straw Topper craft for kids – it's for the number one dad. From Country Chic Cottage.
Decorate your table fancy and bring a smile with this fun Father's Day Napkin Fold from How About Orange.
Mug Gifts for Kids to Make Homemade Fathers Day Gift Ideas
For the coffee or tea-loving dad, make these awesome Tape Resist Mugs from Happy Hooligans.
I love these Sharpie DOT mugs kids can make from Organized 31.
The Father's Day Sharpie Mug from I Heart Arts n Crafts is perfect for little kids and big kids alike.
Christ-Centered Holidays shares how to make a DIY Sharpie Mug Gift for Dad.
This kid-made Hand-Stitched Coffee Cozy from That Artist Woman is very fun for the coffee loving-dad!