Welcome to 31 Days of Homeschooling with Minecraft. We have free printables and lots of ideas for learning – which we call Crafting Adventures. Start your day of learning with one of our crafting adventures and make today a fun day!
July 1st: Learning With Minecraft: An Ultimate Homeschool Resource List
July 2nd: SKRafty Giveaway – Win your choice of three classes on the SKRafty Minecraft server. Classes range in value from $4.99 to $39.99!
July 3rd: Homeschool With Minecraft Giveaway – Win a two month membership for unlimited classes! Retail value is $39.98.
July 4th: MinecraftHomeschool.com Giveaway – Win Three Classes of your choice.
July 5th: Free Minecraft Notebooking Pages Printable Pack — 31 Pages, 3 Line Styles and Sizes, 9 Graphics.
July 6th: Teaching the Importance of Preparation with Minecraft
July 7th: Celebrate Chocolate with Minecraft – learning the history and celebrating Chocolate Day or any occasion with some of the fancy stuff.
July 8th: Learning Area, Perimeter and Volume using Minecraft.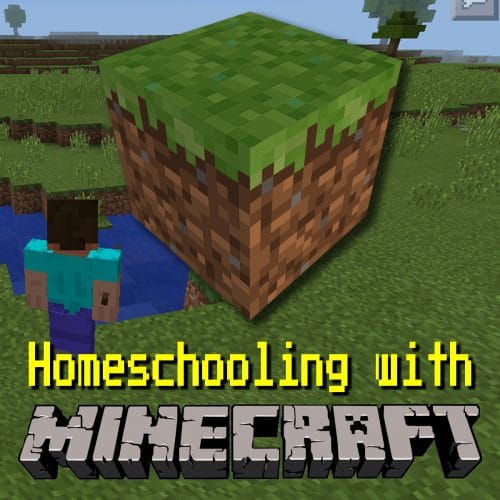 July 9th: Teaching Your Kids a Strategic Planning Process using Minecraft
July 10th: Learning about Colors with Minecraft.
July 11th: Teaching Gardening for Kids with Minecraft
July 12th: Free Minecraft Coloring Pages
July 13th: 45 Minecraft Books Your Kids Will Love
July 14th: Ultimate Minecraft Gift Guide for Minecraft Fans
July 15th: Learning about Farm Animals with Minecraft
July 16th: Learning about Wild Animals with Minecraft
July 17th: Learning About Biomes with Minecraft
July 18th: 20 Free Minecraft Printables for Learning from our Friends
July 19: Free Minecraft Worksheets: Long Addition
July 20th: Minecraft Reading Logs and Books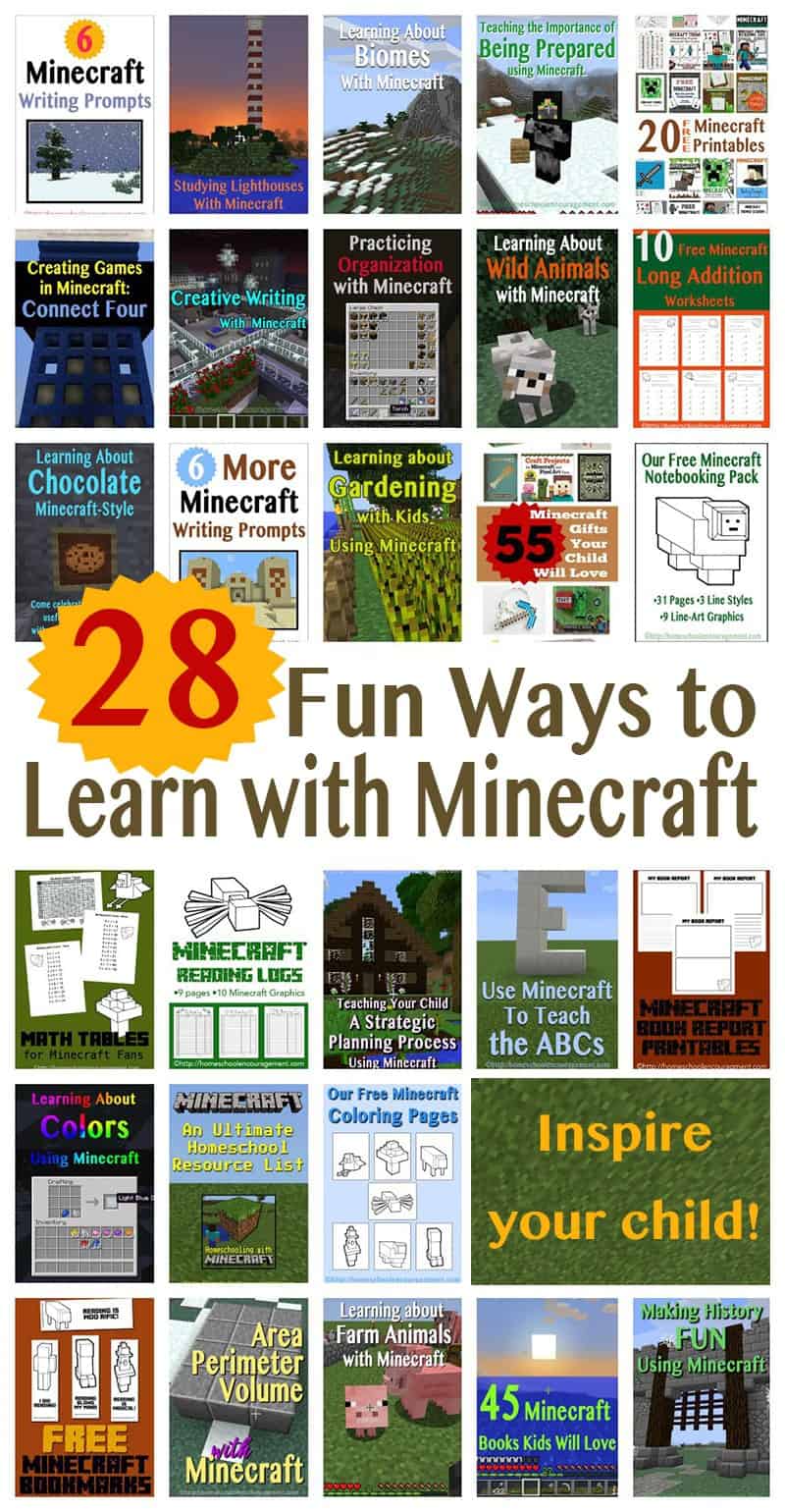 July 21st: Writing Book Reports for Reading Comprehension with Minecraft Book Report Forms
July 22nd: Free Minecraft Printable Multiplication Table and Charts
July 23rd: Free Minecraft Printables for Reading: Bookmarks, Reading Logs, and Book Reports
July 24th: Use Minecraft to Teach the ABC's
July 25th: Making History Fun with Minecraft
July 26th: Practicing Organization with Minecraft
July 27th: Creative Writing with Minecraft
July 28th: Minecraft Writing Prompts
July 29th: More Minecraft Writing Prompts
July 30th: Creating Games in Minecraft: Connect Four
July 31st: Learning About Lighthouses with Minecraft
Follow our Learning with Minecraft Pinterest board!
Follow Homeschool Encouragement's board Learning with Minecraft on Pinterest.